If you're on the hunt for a commercial front mower that can be used throughout the year, the John Deere 1550 might be the product for you. With features including a powerful diesel engine, TerrainCut™, and a strong welded frame, this mower is one of the more versatile options on the market. Additionally, the John Deere 1550 works with a wide array of accessories and attachments, meaning it can handle everything from tough grass to heavy snow. The cab of this mower is also factory installed and comes with full HVAC, meaning operators will be comfortable working with this machine year-round.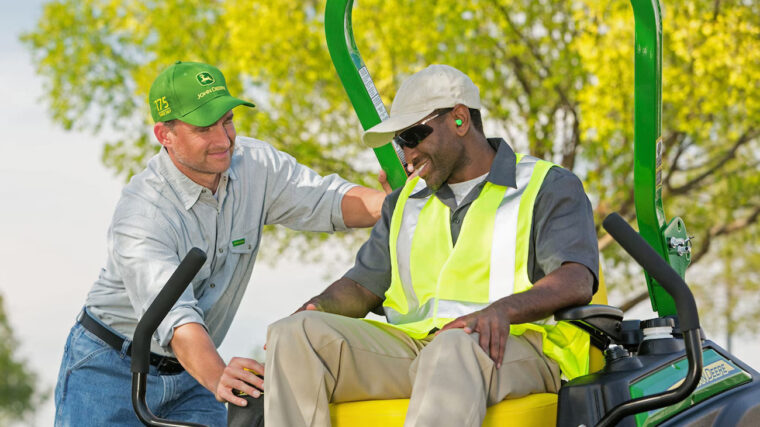 What is the John Deere 1550 TerrainCut™ Front Mower?
The John Deere 1550 is a commercial front-mount mower that was designed to be used in all four seasons. It works with attachments that make it ideal for everything from grass cutting to snow removal. Because of its factory-installed ComfortCab, operators can stay comfortably cool or warm — depending on the season — throughout the workday. The mower is also easy to maneuver and provides an ample amount of power with its diesel engine.
What Are the Important Features of the John Deere 1550 Front Mower?
Whether you intend on use the John Deere 1550 throughout the year or for specific jobs, this front-mount mower has several features that make it a worthwhile investment. Its compatibility with both 7-Iron PRO and FastBack mower decks means that it can be used for almost any grass-cutting job. The hydrostatic transmission of the 1550 also makes it extremely reliable, meaning less downtime and more productivity.
High-Quality Diesel Engine
This mower comes with a liquid-cooled, 3-cylinder diesel engine that emits low levels of exhaust. It meets Environmental Protection Agency Tier 4 emissions standards and uses fuel efficiently. Fuel is injected directly on top of the engine's pistons for combustion and quick starts. The higher top rings on the piston and thin head gasket reduce the amount of unburned waste gases. Ultimately, this boosts combustion efficiency, and the auto-bleed fuel system allows for fast fuel recovery.
The sealed radiator compartment keeps debris out of the hood, and full-pressure lubrication helps the mower function seamlessly, even on slopes. An air heater automatically kicks on in cold weather for quicker starts, and an automotive-sensing system lets operators know when the engine is ready to turn on. With a large amount of torque, the mower is also ideal for lugging material, even over challenging terrain. The alternator of the John Deere 1550 mower is automotive in style, and it offers ample power for charging the battery and accessories on the go as well.
Easy-to-Operate Controls
The John Deere 1550 has hydrostatic steering for easy turning and a reduction in operator fatigue. A throttle, key switch, and headlight switch can all be found on the steering console, as well as information and warning lights. With two-foot pedals, operators can control the speed and direction of the mower with ease. The master stop brake acts as a parking brake, cutting power to both drive wheels for safety. Power take-off and cruise control are also disengaged.
Standard Suspension Seats
The seats of the John Deere 1550 have standard suspension with adjustable armrests, and operators can opt for an air-ride suspension seat if they prefer. The suspension of the seats can be easily adjusted as needed, and each seat is 24 inches tall. With retractable seatbelts, owners never have to worry about them becoming tangled in seat suspension or mower controls.
Designed-in Service Accessibility
The hood of this mower — which can be entirely removed — opens rearward to give operators immediate access to the engine, radiator, hydraulic oil cooler, and oil and fuel filters. The seat also flips forward to provide access to the fuse bank, engine oil dipstick, air filter, and front of the engine. With a service decal situated on the bottom of the foot platform panel, operators can easily keep track of when they need to perform routine maintenance to keep the mower operating optimally.
TerrainCut™ Mower Decks
The 7-Iron PRO, FastBack™, and FastBack™ PRO decks are all compatible with the John Deere 1550 mower. They range in sizes from 60 inches to 72 inches to meet the needs of operators. Each deck provides a high-quality cut, regardless of terrain conditions, and has the Rotate for Service (RFS) feature. This means owners don't need tools to access belts, and they can easily get to the underside of the mower deck for cleaning and maintenance. The ductile cast-iron spindle housings offer maximum protection and strength against damage from blade impacts.
What Are the Key Specs of the John Deere 1550 Front Mower?
There are several key specs of the John Deere 1550 that customers should be aware of as they consider investing in this mower. By familiarizing themselves with all of the features of this machine, they can gain a better understanding of how it will benefit them on the job.
7-Iron™ PRO Side Discharge or Fastback™ Rear Discharge Deck
The 7-Iron™ PRO Side Discharge deck has a blade speed of up to 18,000 fpm, meaning more cutting in less time. It also features adjustable anti-scalp wheels, and the deck itself is composed of 7-gauge steel for a smooth underside. This makes the deck easier to clean and maintain. The semi-pneumatic caster tires also ensure that operators never have to deal with flats while working.
The FastBack rear discharge deck may be especially beneficial for professional landscapers who are seeking rear discharge capabilities for debris. This deck is also made from strong, durable 7-gauge steel and has dual-side trimming for more productivity. Its blade spindle housings are composed of ductile cast iron, and the deep design of the deck boosts airflow. This allows for more material to move through the deck easily, and double-captured anti-scalp wheels heighten durability.
25 hp Engine Power
The engine of the John Deere 1550 provides up to 25 horsepower, which helps the mower seamlessly operate over slopes and challenging terrain.
16 U.S. gal. Fuel Tank Capacity
The fuel tank of this mower can hold up to 16 U.S. gallons, meaning operators can work for longer periods of time without needing to stop to refuel.
Hydrostatic 2WD, Optional Full-time or On-Demand 4WD
The John Deere 1550 comes with hydrostatic two-wheel drive, but it also has on-demand four-wheel drive, which automatically engages as needed. Because it operates on-demand, it is more fuel efficient than full-time four-wheel drive and has better steering tire wear.
24-Month Warranty
With a 24-month warranty, owners never have to worry about getting support for the mower in the event that an issue arises.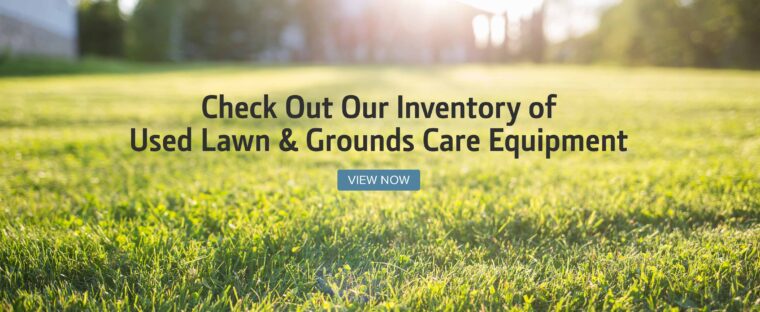 Commonly-Asked Questions About the John Deere 1550 Front Mower
There are many questions that come up when people look at the features that the John Deere 1550 front mower has to offer. Here is some insight into the versatility of this machine.
How Much Horsepower Does the John Deere 1550 Have?
This John Deere 1550 has an engine that provides up to 25 horsepower.
How Much Does a John Deere 1550 Mower Weigh?
The net weight of the two-wheel drive model without its mower or fuel is 1,675 pounds. Alternatively, the net weight of the four-wheel drive model without its mower or fuel is 1,835 pounds.
How Much Oil Does a John Deere 1550 Mower Hold?
The engine oil capacity of the John Deere 1550 with its filter in place is approximately 3.1 liters.
Where Can I Find the John Deere 1550 Mower?
The John Deere 1550 commercial front mower can be purchased on the Deere website or by contacting your local John Deere dealer.
If you enjoyed this post or want to read others, feel free to connect with us on Facebook, Pinterest, Twitter, or Instagram!
You might also like: