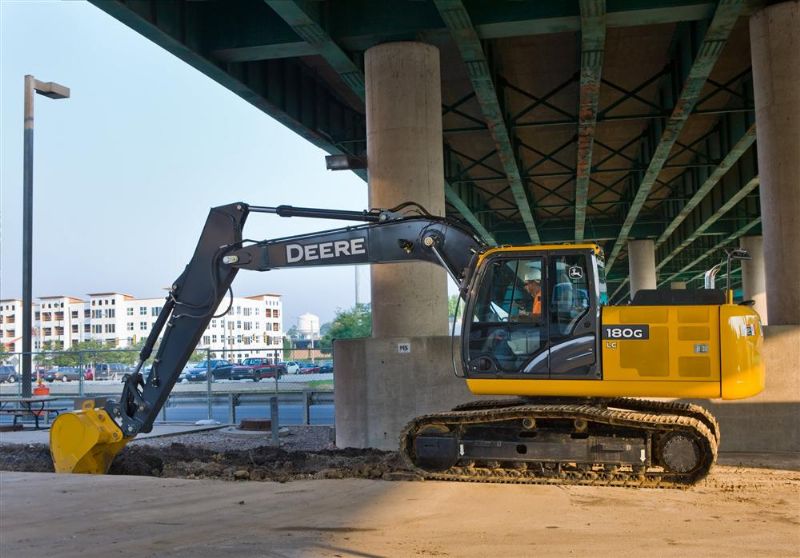 While some companies note that they value customer feedback, this notion may not always be reflected in their products. However, firms like John Deere actually use this input to shape their newest models, as they known that users can help the company achieve better results with their equipment.
The company announced on April 10, 2012, the release of the customer-inspired John Deere 180G LC hydraulic excavator. This 18-metric ton model gives contractors a chance to meet emissions requirements with the new Interim Tier4-certified engine while also providing them with enough power to finish the job.
"The 180G LC model provides small local contractors, water and sewer contractors, and those who dig basements and pools a versatile, maneuverable, and IT4-certified excavator," said Mark Wall, product marketing manager for excavators, John Deere Construction & Forestry. "This 18 ton model offers operators a machine with more reach, digging depth, lift capacity, and arm and bucket dig force."
The company has given the new model the power and maneuverability to complete a range of jobs, and the 121 horsepower engine meets the rigid regulations that exist in order to limit the worries of any jobsite manager. Though the 180G LC is able to provide a high level of power, the engineers at John Deere were able to use innovative tools and products to meet the standards set for the industry.
A new hydraulically driven, highly efficient fan at the heart of the model's cooling system works only when it is needed. This helps to lower the operating costs for the machine, along with reducing the noise and fuel consumption for the 180G LC.
Operating costs are also lowered due the efficient design of the machine, which allows an owner to complete more work in less time and save on fuel costs. The new model comes with a Powerwise III hydraulic management system, yielding pinpoint metering and smooth, low-effort control.
The company also took into account customer feedback regarding the cab, as operators wanted a more comfortable experience and they will not be disappointed. Self-cleaning steps, wide entryways, extra legroom, noise and vibration protection, increased visibility and a more efficient HVAC system helped to make the latest excavator from the company more pleasant for any user.
Easy-to-use controls and more user-friendly joysticks will also help the operator do more with less.
Photo Provided By constructionequipmentguide.com
You might also like: