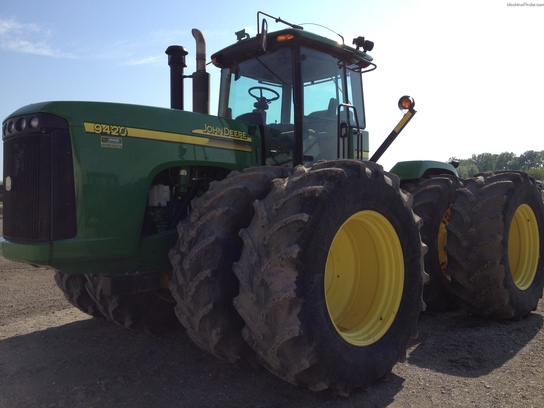 Farmers across America are benefiting from high commodity prices and increased operational capacity in the agricultural sector, as these workers have used the latest advances in technology to improve their yields and improve the efficiency of their work.
A father and son from Webster County, Mississippi, have increased the size of their operation through the use of new irrigation techniques and innovative technology from John Deere. This combination has given Butch Tindall and his son Clint hope about the future of their family farm, which has been passed down through the generations, according to Delta Farm Press.
"I'm the third generation to farm here," Clint told the news source. "My grandfather, Howard, farmed here all his life, growing cotton, corn, and some cows. My father has farmed all his life, and I've been a part of farm life from childhood. I'm hoping my two sons will continue the tradition."
Clint earned an agricultural economics degree at Mississippi State University, where he learned innovative practices that he took back to the family farm to help his father increase the size of their operation.
"In one year, we went from 700 acres to 1,700 acres, all cotton," he told the news source. "We've continued expanding and now farm 2,700 acres in Webster County and adjoining Calhoun County, most of it rented."
Clint decided to purchase a John Deere 9420 tractor to help with the clearing of land and building ponds for irrigation purposes, and he is constantly teaching his father about new techniques to further expand the family operations. He noted that improved practices have provided them with a type of insurance, as the size of their yield has grown to a point where they can sustain even the worst drought.
Machines like the John Deere 9420 tractor help farmers limit the time and resources that they have to put into each project, freeing hands to help with the expansion of any operation. The 425-horsepower engine operates in an efficient manner, and the 270 gallon tank allows a user to spend a significant amount of time in the field before refueling.
Farmers can benefit from the increased traction that the machine comes with due to the dual wheels on both the back and front of the tractor. The increased visibility of the cab also allows operators to maintain a high level of control over their tasks.
You might also like: