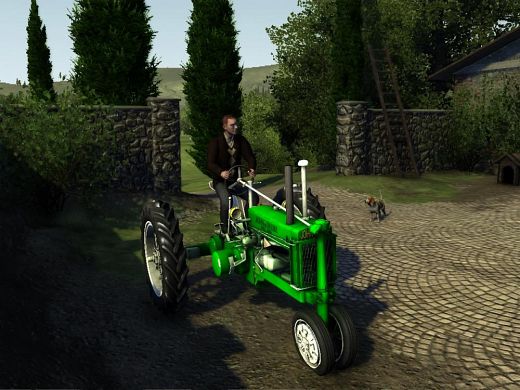 John Deere American Farmer
Though many Americans may take a trip to a farm at some point in their lives, in an effort to see how the agricultural sector works, they will likely not get an in-depth look as to the inner workings of these operations. This is where the John Deere American Farmer game comes into play.
The increased use of technology to act as a simulation device has led to the development of a product that will give Americans an unprecedented look at how farms operate on a day-to-day basis.
John Deere has come out with a product that gives people an expansive view of farming, from the comfort of their own homes. Though the company normally outfits farmers around the world with equipment to ease their work, this computer game allows the average person to see what their life would be like on a farm.
John Deere American Farmer is not like the John Deere construction simulators, as this game takes a person through many realistic farming situations while also giving them a chance to frame their work on the virtual farm within a biggest picture.
Users can become the boss of an operation, leaving them with the chance to virtually plant crops, raise livestock, hire employees and build a number of buildings that will help with the overall organization of the property.
Virtual farmers will be able to take an in-depth look at the workings of the agricultural sector with the John Deere American Farmer game as they will need to monitor price fluctuations, the volatility of the markets, while also paying attention to factors such as insects, droughts, a drop in the quality of soil, changing weather patterns and potential crop failures.
They can take a specific focus when playing the game, as users can specialize in a certain crop, commodity or type of animal to harvest or raise on their farm.
John Deere offers gamers and interested users the chance to complete a number of challenges, ranging from raising a specific number of hogs to repairing and returning to prominence an old and desolate farm.
While the main focus of the game is to broaden the user's view of the agricultural sector, the simulator wouldn't be complete without the inclusion of the latest John Deere equipment. People can go in and buy their favorite products and then try them out on the farm, giving a whole new meaning to product simulation.
You might also like: