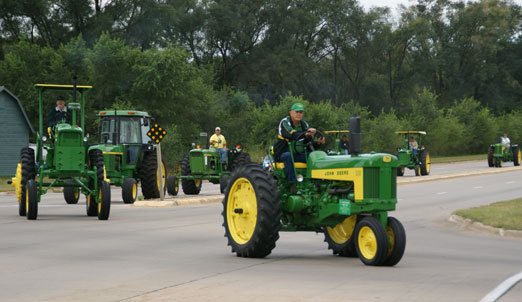 At the recent John Deere Fall Fest, the green and yellow agricultural icon helped welcome the autumn season by showing off different John Deere products from throughout the ages, including the John Deere models A, B and D, the Waterloo Cedar Falls Courier reports.
While most everyone at the event knew the company made the green and yellow machines, there were some enthusiasts who could even identify the lesser-known machines that appeared only for a short time in the 20th century – such as the models G,H,L,M and R.
These agriculture aficionados told laymen about how fly wheel wrenches can still be purchased, and described the various lighting options for a John Deere MT built in 1951.
According to the news source, event attendees traded knowledge and stories about the machines, some of which traveled hundreds of miles to the show.
Wayne Hobson, one of the participating experts, said the event displayed some of John Deere's best machines of the century.
"They didn't ask for particular models…There's a lot of variety and quality stuff," he said.
The John Deere Model M tractors, a favorite at the event, was developed during World War II, and was introduced to the public in 1947, replacing the models H, L and LA.
You might also like: