Grooming mowers commonly feature two or three spindles that allow operators to cut sports fields, public areas, lawns, and other large areas that need to be manicured. These durable implements reduce mowing time without sacrificing performance.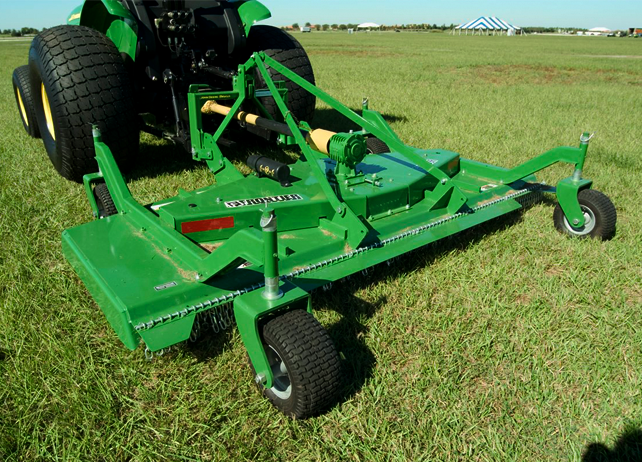 Now that we know what a grooming mower is, let's take a closer look at some of the steps that should be taken when putting it to work.
1. Inspect the Turf Area
Not all turf areas are the best fit for a grooming mower to pass through. However, if you have a large turf area that's wide enough for the grooming mower to operate, it can be a great piece of equipment to use when trying to keep the grass neat and sharply cut in a timely manner.