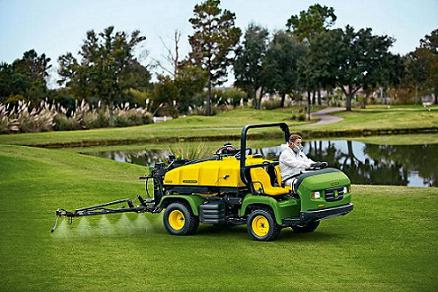 The John Deere company has been a mainstay in the American corporate world and agricultural sector for more than a hundred years, as the brand has remained ahead of the game due to innovative products and an efficient approach to production.
Since the company had to adjust its production model during wartime periods and several economic recessions, John Deere has developed its factories around innovative manufacturing methods and a tried-and-true approach.
The company is now looking to help other businesses and contractors improve their processes and operations, as it opened up its North Carolina Turf Care factory to a tour for people from a number of sectors.
Green Industry Pros reported that as part of John Deere's 175th anniversary, the tour was held and a number of product walk-arounds and round table discussions gave customers and businessmen a chance to see how John Deere factories and machines operate.
Dealers, contractors, and media attending the event were given an extensive factory tour, allowing them to see the intricacies of the process for manufacturing of the professional mowing, golf course, and precision mowing equipment.
Here, these visitors were shown the Manufacturing Execution System, and how this setup is systematic and efficient. This helps the company deliver products to dealerships on time and keeps the production line moving.
According to the news outlet, production at the North Carolina factory is scheduled carefully around dealer orders placed in the beginning of the year and throughout the season in which the products are sold. Dealers can access the inventory of other dealers in the event that product is not available at the discretion of one of these outlets.
The visitors also got a chance to see how John Deere is constantly examining equipment and looking for potential errors, as the company selects 10 percent of the daily factory volume to be randomly audited. If there is an error in this group of machines, the 10 previous models are taken out of the line and inspected.
The company chooses to follow the Six Sigma business management strategy, which relies on removing the causes for defects and variance in all aspects of manufacturing in order to increase efficiency and quality. All John Deerefactories operate in this manner, ensuring a uniform and timely production of tractors and other machinery.
You might also like: