Have you ever wondered how you can train new construction operators with little chance of injury, no machine or property damage, no fuel costs, and no emissions?  If so, look no further than the John Deere construction simulators; a cost-effective, safe, and efficient alternative to on-site training.
John Deere construction training simulators come at a fraction of the cost of an actual training machine and put new operators in the driver's seat. Literally.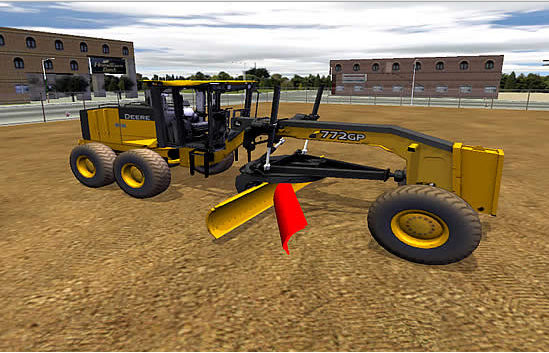 Using virtual job-site situations and realistic graphics, Deere's construction simulators teach proper operator technique, machine controls, and safe operation through a series of four detailed lessons: excavator operator, crawler dozer operator, wheel loader operator, and motor grader operator.  After completing each lesson, operators receive immediate feedback on their performance; lessons are based on budget scoring and real job-site profitability numbers identify operator strengths and weaknesses.
While still somewhat new to the construction industry, simulator training is already paying off in a big way.  In fact, the U.S. Army reported saving more than 1 million dollars on diesel fuel costs alone by implementing the Deere simulators.  Aside from building confidence and core skills for new operators, the simulators can also help cross-train seasoned operators by teaching new controls and features.
Watch a video of the construction simulators for an overview of what you can expect:
http://youtu.be/ils-wQBtPyU
John Deere construction simulators can offer a multitude of advantages for those operating construction and heavy equipment.  In today's digital era, operators can avoid job-site hazards, safety violations, and equipment damage by buckling up in the driver's seat for a virtual John Deere training session.  Training operators on construction equipment has never been so cheap—or easy.
You might also like: