Tractors are an integral part of the farming community, but they're strictly for adult-use only. Today, we'll take a look at John Deere for kids, which will take the form of John Deere Legos constructions. Sets of Lego tractors span the construction and agricultural sectors. But don't take our word for it; take a look for yourself by perusing the rest of our Lego-inspired tractor photo gallery!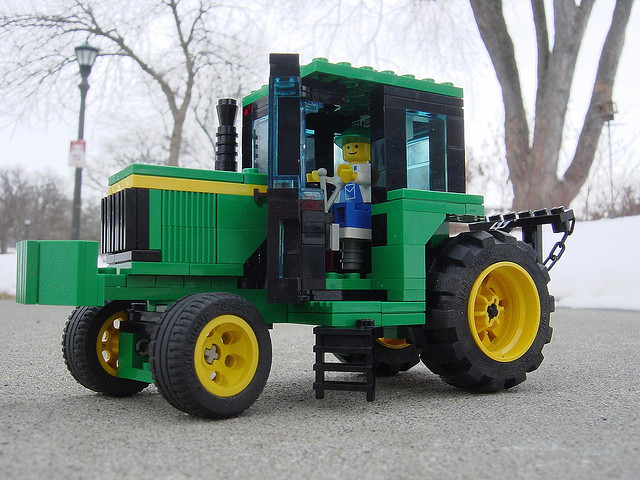 This Lego tractor set is a classic! Building the tractor is fun for kids, but it doesn't end with the construction of the vehicle. This set comes with a toy farmer, inspiring hours of play after the tractor has already been built!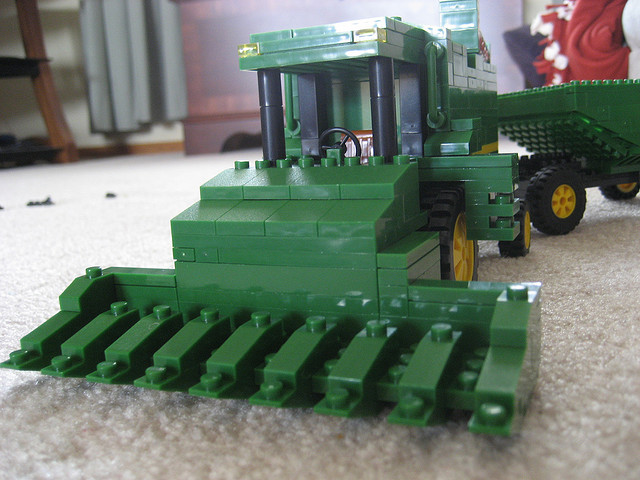 For the agriculturally-inclined child, look no further than this Lego combine. This combine's dimensions are proportional to those of a full sized combine, just smaller. It also includes a cab with gears and an operator.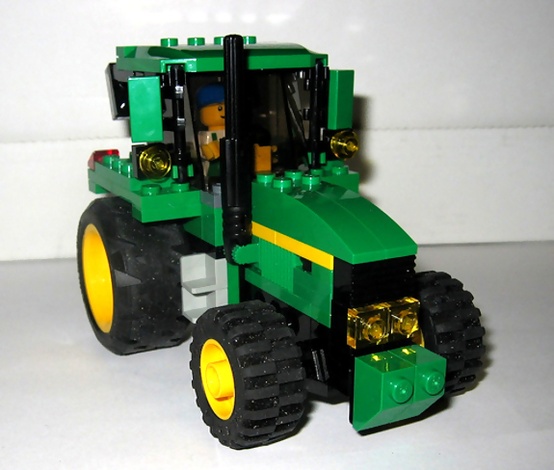 This John Deere is yet another wonderful Lego creation, and building this machine is only half the fun.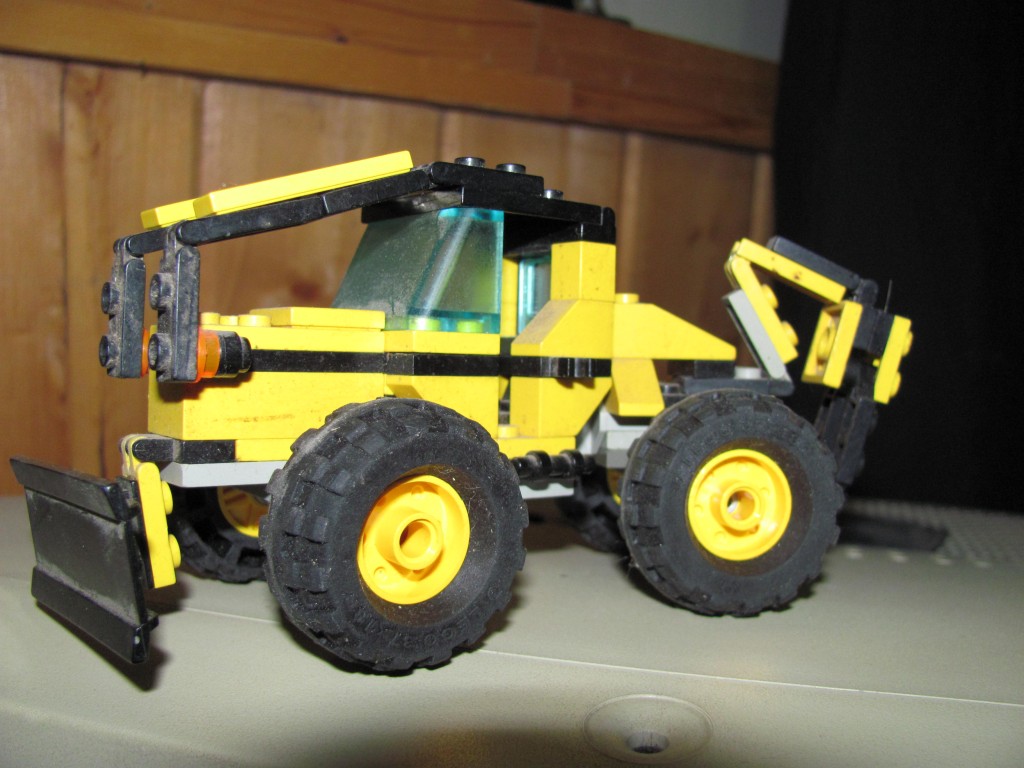 Let's not forget about John Deere Lego construction equipment! The above skidder comes with a backhoe and a plow on the front. If it looks real, that's because the person who built the skidder even added a bit of dirt to make it look more authentic.
We hope you enjoyed taking a break from giant tractors to see a few photos of pint-sized, Lego versions! The best John Deere Lego structures include hours of enjoyment and entertainment for the whole family!
If you enjoyed this post, check out more like it on our Facebook page!
You might also like: