Now that we're well into the month of December, winter is certainly upon us. As snow, sleet, and ice begin to build up, it's important to make sure you're prepared to deal with the winter elements. In this blog post, we've decided to highlight snow removal equipment that can be added to your John Deere machines to make your life easier this winter.
Below we've featured two snow blowers in particular, the John Deere 44″ snow blower and the John Deere 47″ snow blower.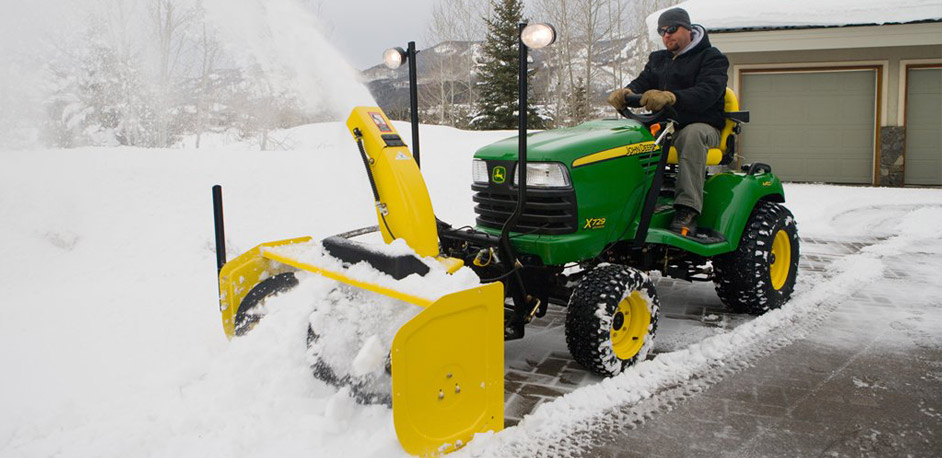 The John Deere 44″ snow blower is the smallest of all the Deere snow blowers, but still packs a hefty punch. It works well in all snow conditions and is especially effective at throwing wet and heavy snow. This model is great for driveway use, large walkways, and sidewalks.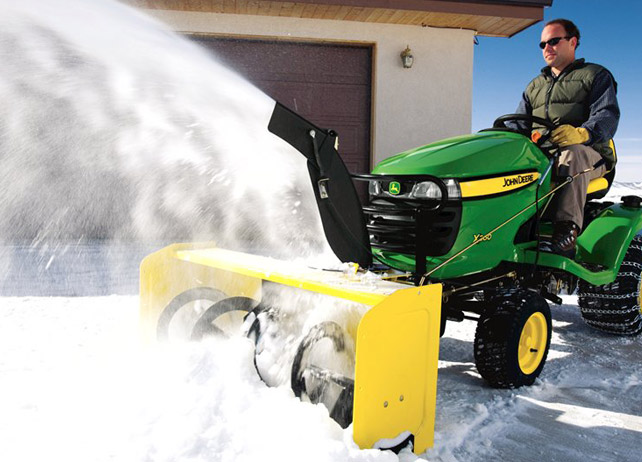 Ultra-high molecular weight polyethylene is the makeup for the John Deere 44″ discharge spout and deflector. This means it will resist snow build-up which is a common issue with competitor machines. This piece of snow removal equipment also has "skid shoes", which helps control the height of the snow blowers cutting edge, as well as the spout direction.
Our second John Deere snow blower is the much larger 47″. While both the 44″ and the 47″ blower work well in all snow conditions, this model is much better suited for larger jobs such as removing snow from recreational or industrial parks.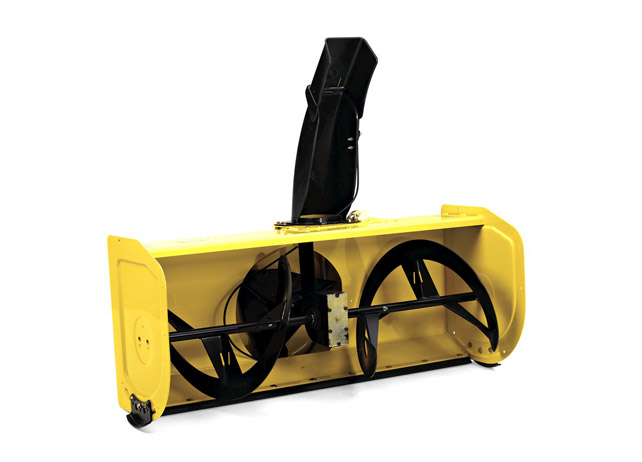 Both the John Deere 44″ and 47″ are second-stage snow blowers.  The single-stage snow thrower has one mechanism—an impeller that moves the snow into the machine and forces it out the discharge chute. However, the much more powerful two-stage blowers have an auger that feeds the snow into the impeller before it's moved to the discharge chute.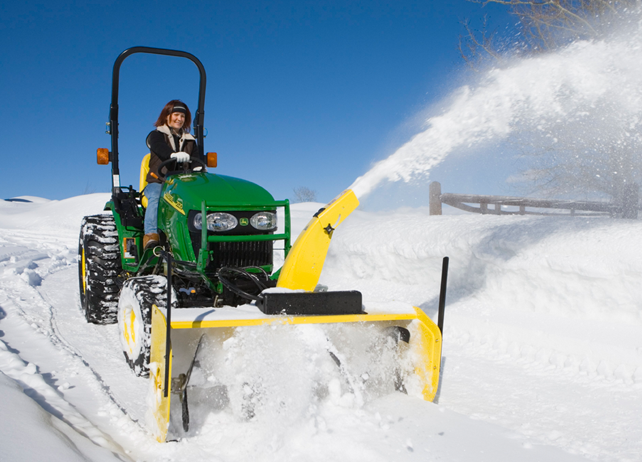 Snow removal equipment plays a pivotal role in surviving the winter for many businesses, farms, and individuals. For this reason, John Deere's production extends well beyond the autumn harvest.
If you enjoyed this post or want to read others, feel free to connect with us on Facebook, Twitter or Google+!
You might also like: