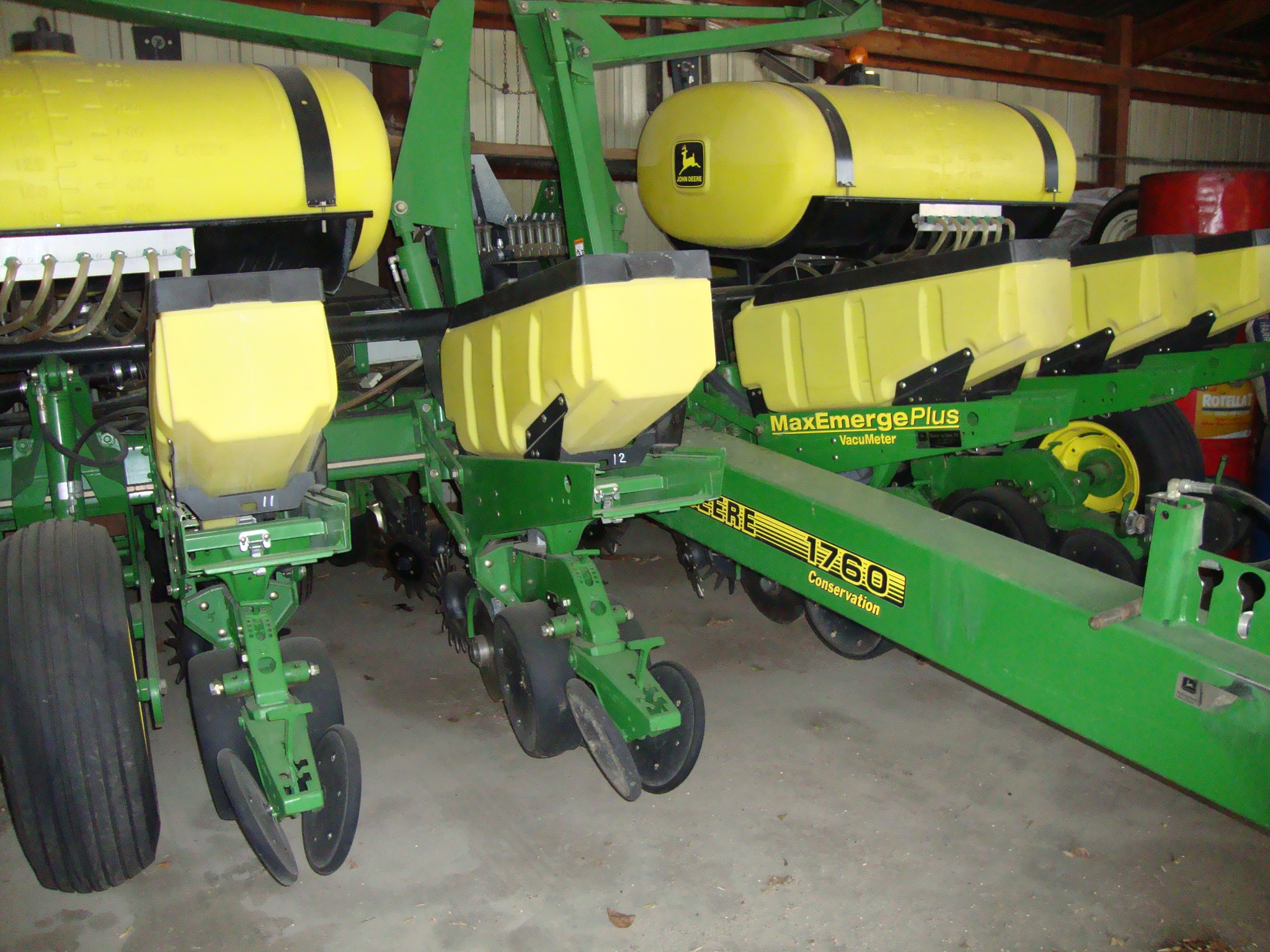 Used planter values are up early in 2013.
Proof came on a nice farm auction in central Michigan on Feb. 21, 2013, where the John Deere 1760 12R-30 planter pictured above (Conservation, liquid fertilizer, 1 owner, front fold, 3 bu. seed hoppers, Seedstar) sold for $52,000, just $3,000 off the all-time record auction sale price on a JD 1760 12R-30 of $55,000 (11/21/11 farm auction in northeast Kansas, 1 owner, excellent condition, <1,000 acres use).
Here are (3) other strong auction sale prices I've seen so far in 2013 on John Deere 1760 12R-30 used planters:
* $41,000: 2/6/13 farm sale, north-central Illinois
* $41,000: 1/11/13 farm sale, northwest Indiana
* $42,000: 1/19/13 farm sale, northeast Iowa
The February 21, 2013 farm auction in central Michigan also produced a very strong sale price ($30,000) on the 1981 JD 4440 tractor with 6,350 hours, as well as the 1967 JD 3020 diesel tractor with 6,910 hours ($10,100).
About Machinery Pete: Greg "Machinery Pete" Peterson has been working in the agricultural industry for 21 years and details agricultural equipment prices and trends at his website, Machinerypete.com. Greg also writes columns for Successful Farming magazine, Implement & Tractor magazine, Agriculture.com web site and also appears on the Machinery Show on RFD-TV.
If you enjoyed this post, check out more like it on our Facebook page!