When the John Deere DB120 was introduced, it immediately made headlines across the farming community as it became Deere's largest planter ever. However, this planter has even more to offer crop producers than initially meets the eye.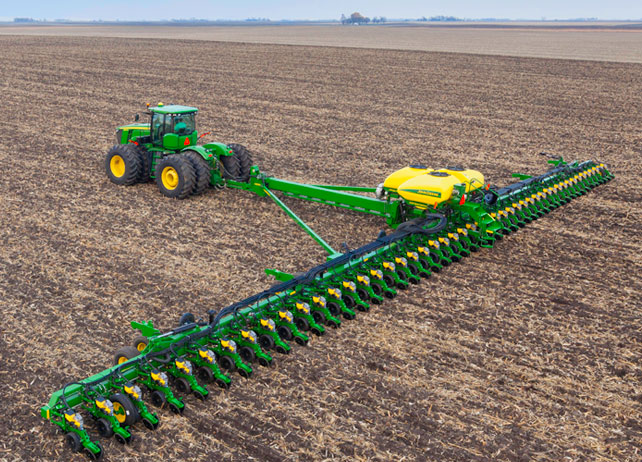 While its 120-ft. toolbar is astonishing in itself, there are a number of other features that can easily get discounted. Let's take a closer look at a few.
Row Cleaner Options
The amount of residue left behind in the field has increased along with crop yields. To help deal with this challenge, John Deere offers producers a variety of row cleaner options including the screw-adjust unit-mounted row cleaner and floating row cleaner with unit-mounted coulter.