When the John Deere DB120 was introduced, it immediately made headlines across the farming community as it became Deere's largest planter ever. However, this planter has even more to offer crop producers than initially meets the eye. While its 120-ft. toolbar is astonishing in itself, there are a number of other features that can easily get discounted.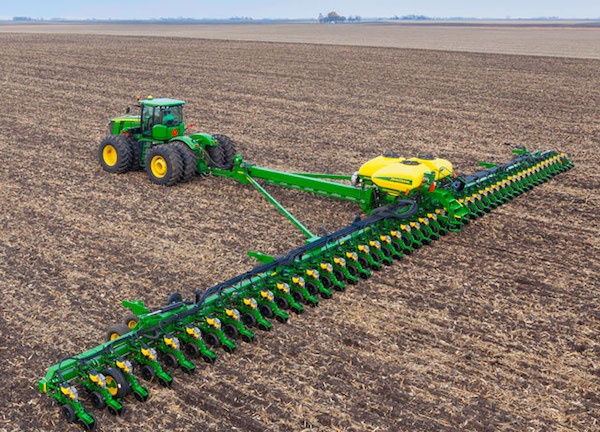 Let's take a closer look at some of the features that are available with this 48-row planter from John Deere.
Ready to experience the power and precision of John Deere machinery? Contact us today!
Row Cleaner Options
The amount of residue left behind in the field tends to increase along with crop yields. To help deal with this challenge, John Deere offers producers a variety of row cleaner options including the screw-adjust unit-mounted row cleaner and floating row cleaner with unit-mounted coulter.
SeedStar™ XP
When planting, operators often times need to adjust on the fly. The SeedStar XP monitoring system provides the operator with critical information about how the planter is performing, including meter singulation performance, the amount of row-unit bounce, and the amount of "as-applied" row-unit downforce.
RowCommand™
This system helps control seed output and reduce yield drag with individual, low amperage clutches. When power is applied, clutches disengage the seed meters and seed flow stops. This is an especially helpful feature when entering or exiting headlands.
Innovative Central Insecticide System 
This closed-handling system is designed to give DB120 owners control over corn rootworm and improve overall planter productivity by applying insecticide directly into the soil. The system's monitor shows product application rates, acre totals, and product/acres remaining.
MaxEmerge™ 5
With MaxEmerge 5 on the DB120, operators can realize elevated levels of productivity, increase uptime, and drive down the cost of ownership. The equipment's mini-hopper, clean air vacuum, doubles eliminator, and easy meter access are just a few of the specifications that make it all possible.
Active Pneumatic Downforce
This system works automatically to ensure the planting unit maintains precise soil penetration and steady planting depth. As a result, operators no longer have to worry about making manual adjustments based on conditions and can instead focus on other planting factors that impact yields.
Central Commodity System (CCS™) 
Thanks to greater seed capacity, bulk fill capability, and simple cleanout, the CCS enables producers to spend more time out in the field planting corn, sweet corn, popcorn, cotton, sunflowers, soybeans, and sorghum (milo). Additionally, CCS scales allow producers to have more certainty when it comes to the amount of seed left in the tank by showing the seed level right on the monitor in the cab.
Final Thoughts
The John Deere DB120 Planter can help producers make the most of their narrow planting window thanks to its sheer size and numerous features listed above. By employing this John Deere 48-row planter, operators will have the utmost confidence in the work they do, day in and day out.
If you have any questions about the John Deere DB120 Planter, you can contact your local John Deere dealer.
If you enjoyed this post or want to read others, feel free to connect with us on Facebook, Pinterest, or Twitter!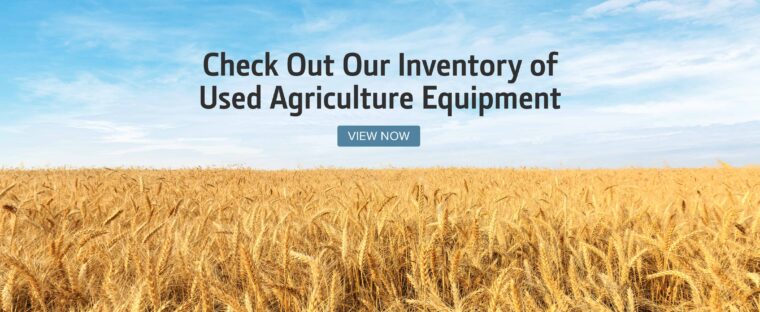 You might also like: