Are you looking to improve your planting performance this spring to achieve maximum yields while also simplifying the entire operation? Because every grower has unique needs when it comes to planting technology and parts, it's necessary to consider a variety of techniques each and every planting season.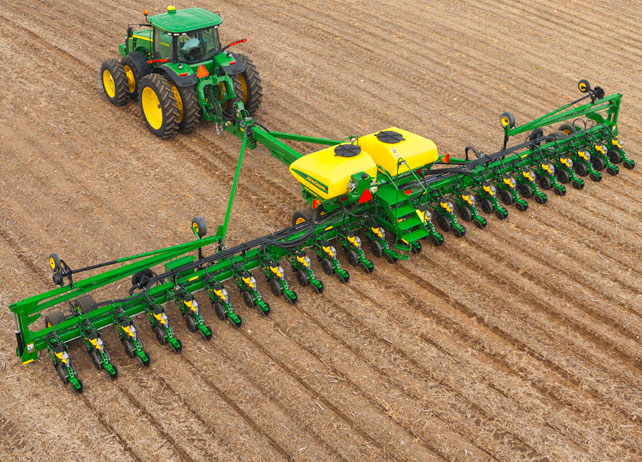 With John Deere's complete line of flexible planting options, including parts, services, and attachments, you can choose what equipment works best for you. For this reason, we've put together a list of 5 essential tips to help you best utilize your equipment and maximize yields this planting season.
Reduce Seed Costs
Put seed only where you want it. RowCommand is an effective John Deere solution designed to meet this need. Consider using this integrated technology to help reduce seed waste and minimize yield, especially in headlands and point rows. The system manages seed output, reduces yield drag, and improves harvest capabilities on Pro-Series, MaxEmerge XP and chain-driven MaxEmerge XP units. By controlling input costs and improving productivity, producers will experience better performance in the field each planting season.
Maintain Consistent Depth Control
Take on tough field conditions with confidence. How can you protect your yields and maintain consistent seed depth? The John Deere active pneumatic downforce option makes achieving desired planting accuracy easier. Working with SeedStar, a hydraulic compressor automates downforce control. Simply set the target margin value on your row-unit and the active pneumatic downforce system will automatically maintain this, achieving precise soil penetration and consistent planting depth, without sidewall soil compaction. This way, operators can focus on making manual downforce adjustments as conditions change and pay attention to other planting factors like seed singulation and spacing to maximize yields.
Improve Singulation and Spacing
Retaining steady seed spacing as you change speeds is essential. For this reason, you need a technology that senses the change and adjusts seed meters to deliver consistent plant population, like John Deere's Variable Rate Drive. You can also fight high seed costs with ProMax 40 Flat Disks to improve seed singulation, spacing and depth control even when you're planting seeds that vary in size and shape. Pro-Shaft drive row units can also help you save time and momey, by delivering durable, easy-to-maintain meter engagement or disengagement.
Penetrate All Ground Conditions
You don't need to compromise your planter to penetrate tough soil. Coulters can be installed on your planter to break through reduced tillage conditions without damaging your equipment. Positioned directly ahead of the Tru-Vee opener, the coulter blade works to ensure accurate tillage in seed zone. By pre-tilling the area, the openers will provide a clear seed furrow and enable easier closing of the seed furrow.
Keep crops healthy and yields up this planting season. Tough residue can be easily managed with John Deere unit-mounted row cleaners. With increasing crop yields comes increasing residue left in the field, and row cleaners are essential to managing this increased amount of residue.
Monitor and Document Performance
Lessen seed costs and prevent overplanting. John Deere Section Control is compatible with GreenStar and can be set up to automatically turn sections or row units on and off. With these systems working together, operators will have more time to focus on other planting factors. Monitoring daily operations and broader planting performance with SeedStar XP can help you significantly improve productivity. This monitoring system easily integrates with GreenStar 3, allowing you to use one display for all of your planting and precision farming operations.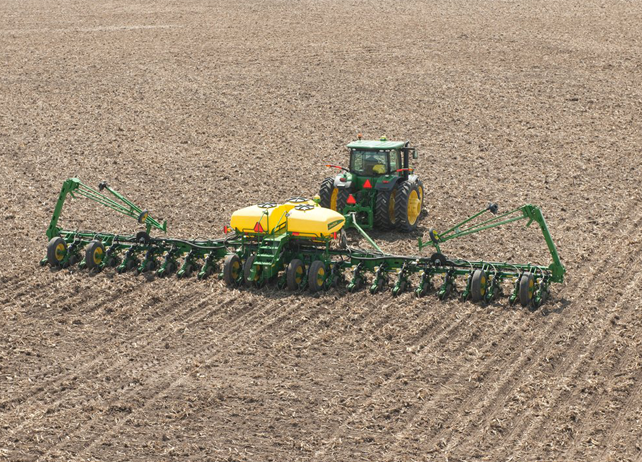 We hope this guide offered you a quick reference for helpful tips to enhance your performance this planting season. If you enjoyed this post or want to read others, feel free to connect with us on Facebook, Twitter or Google+!
You might also like: