Planting season has officially arrived, which means it's time to ready the field for another year of success by starting up the tractors and prepping other agricultural equipment. Planting season is the foundation for any success that will be realized in the fields, and having the right tools and equipment in place makes this process as simple and efficient as possible.
Whether row-cropping, haymaking, or transporting material, the John Deere 6R Series tractor includes several features that can make the operator's everyday workload a bit simpler. Take a look at a few ways 6R Series tractors can boost performance and productivity.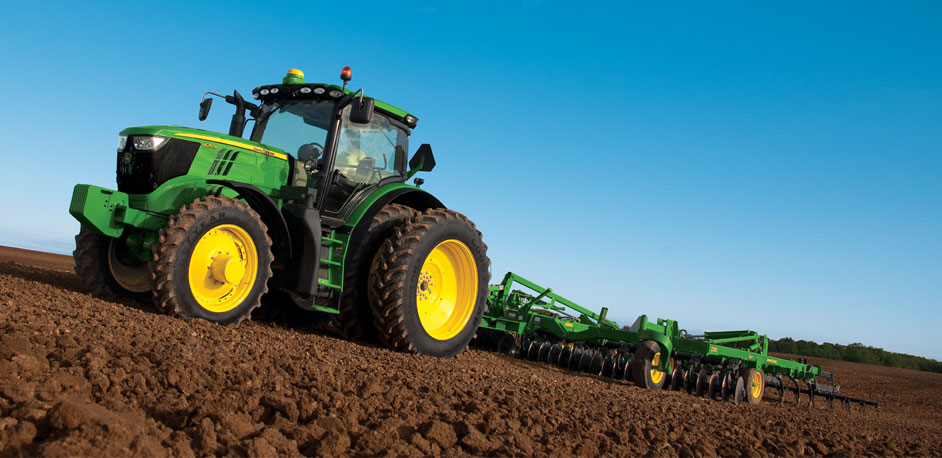 1.     Ample Power for Arduous Tasks: No matter what project lies ahead, John Deere's Power Tech Engines provide ample power for the task. The 6140R to the 6210R are equipped with Stage IIIB 6.8-litre six-cylinder PowerTech PVX engines that provide between 140-210hp depending on the model, while the 105-130 models run on Stage IIIB 4.5-litre four-cylinder PowerTech PVX engines. These fuel-efficient diesel engines meet the latest emissions standards while still providing ample power.
2.     Direct Drive Transmission: The John Deere 6R Series tractor includes some of the newest technology in the agricultural equipment industry, including a 24-speed DirectDrive transmission which features a double-clutch, much like those found in cars. This allows the operator to experience handling comfort, combining infinitely variable shift transmission (IVT) with the power of mechanical transmission. This transmission system is prime for any field work, from plowing to towing.
3.     Powerful Lift Capacity: The 6R Series tractors provide hitch capabilities strong enough for heavy-duty implements. They have an available 3-point hitch lift capacity of up to 12,213 pounds (6210 model), which features electronic load sensing for various load conditions and hitch dampening for improved ride stability.
4.     Ag Management Solution Capabilities: These models are compatible with the full range of John Deere Ag Management Solutions (AMS), which provide operators with guidance and documentation solutions to help reduce input costs and increase efficiency. Factory installation of the GreenStar-Ready wiring harness and Auto-Trac ready components make technology handling on the machine simple.
5.     Comfortable, High-Visibility Cab: There is plenty of room to stretch out in the cabs of the 6R Series tractors, featuring 20 percent more space than previous models with great visibility as well. Along with integrated climate and radio controls, the 6R Series offers access to an optional panorama roof for maximum visibility.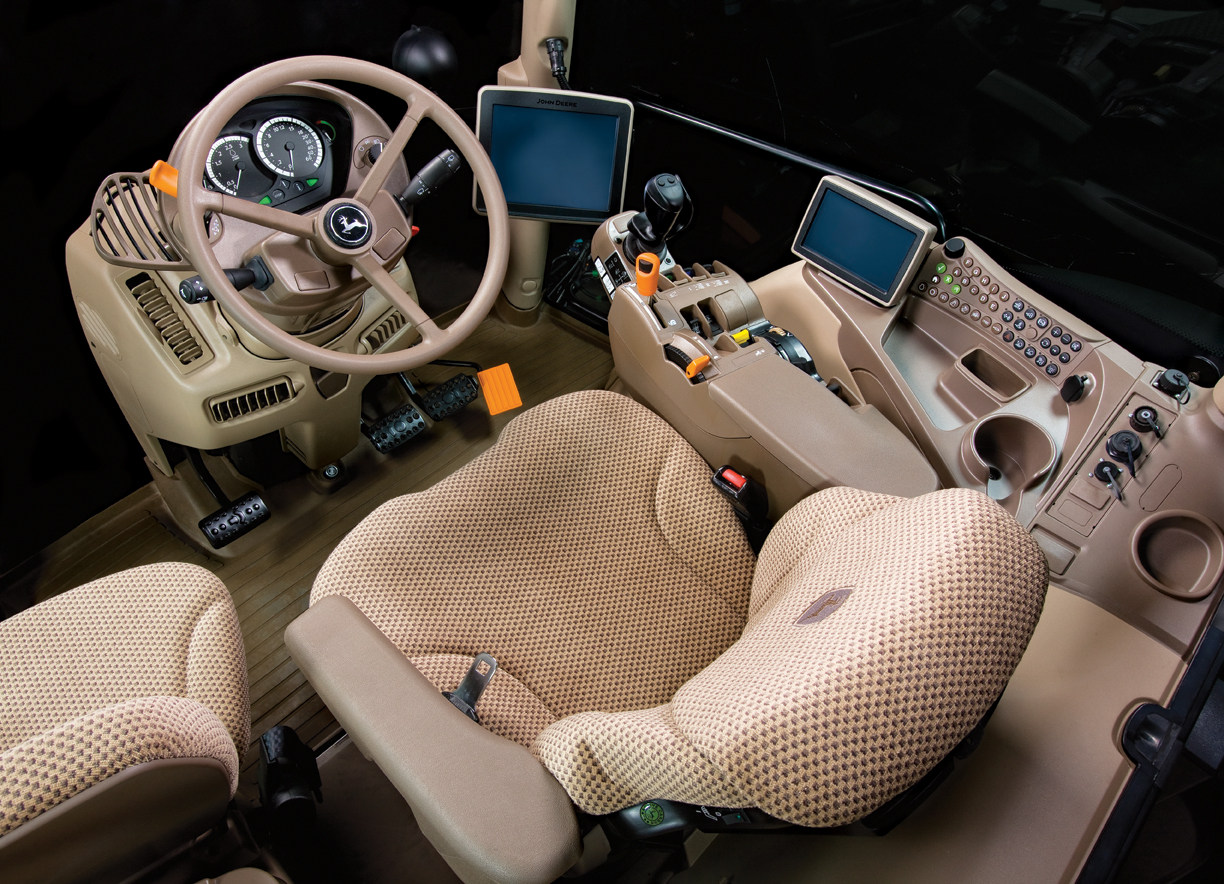 6.     High-Quality Lighting System: Whether your day has run out of sunlight, or you've started your work before the sun has come up, the lighting system in the 6R Series will illuminate whatever tasks you're working on. The 6R Series offers an estimated 185 percent more outdoor light compared to previous models.  It includes up to 10 cab lights integrated into the front, rear, and sides of the roof line to provide 320 degree lighting, plus six adjustable belt-line and rear fender field lights. An additional six field, spot, and road lights on the grille complete the lighting possibilities, as well as eight optional Xenon lights that are all controlled from the CommandCenter display.
The John Deere 6R Series tractor is a blend of power and comfort, great for the long days on the field during planting season. From the engine to the cab, the 6R series' features will simplify your planting season.
If you enjoyed this post read more like it on our Facebook page!
You might also like: