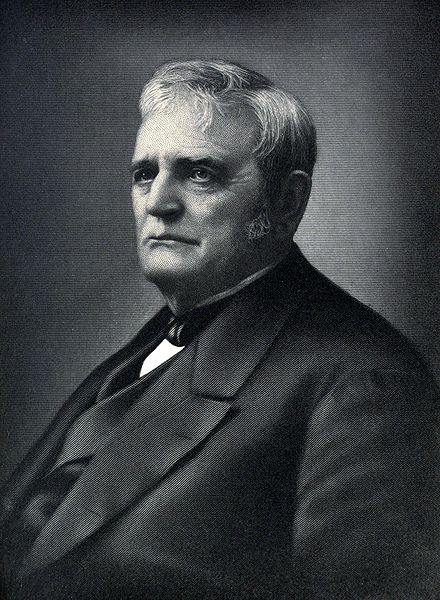 Here at MachineFinder we are constantly thinking of all the dedicated fans, and generations of devoted owners of John Deere products.  Sometimes it's easy to forget about where that greatness comes from.
The source of all this machine love would be John Deere himself, who just this month would have celebrated his 206th birthday!  We thought it would be fitting to give tribute to Mr. Deere's history, and how he gave birth to some of the most dependable machines and tools to be found today.  Take a short little trip with us down memory lane; after all, it never hurts to hear the good old stories again now does it?
John Deere was born in Rutland, Vermont on February 7, 1804.  He then spent his early life in Middlebury and eventually took on an apprenticeship to learn blacksmithing – a decision that would change his life and the face of agriculture forever.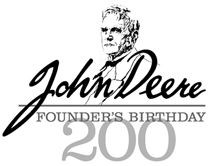 At the time of John's apprenticeship in Vermont, competition was pretty stiff among blacksmiths.  In the face of a couple of crippling setbacks (he lost his own foundry to fire, twice) and mounting debt, he decided to make the move out west.  So west he went, to Illinois: Grand Detour, Illinois to be specific.  Many others from Vermont had settled there too so John Deere felt right at home.  He promptly set up his own blacksmith shop and quickly began filling orders.
John's work was second-to-none and he was already making quite a name for himself.  One day, it came to his attention that the farmers of the area were having some major problems with their old cast-iron plows in the thick, rich soil of the Midwest. The soil would cake up on the plows very quickly, requiring the farmers to stop and clean them off every few steps which made the already laborious task of plowing even more difficult.  John Deere was confident he could solve the problem at hand by making a plow that would clean itself if he made it from something that gave the plow blade a shiny surface.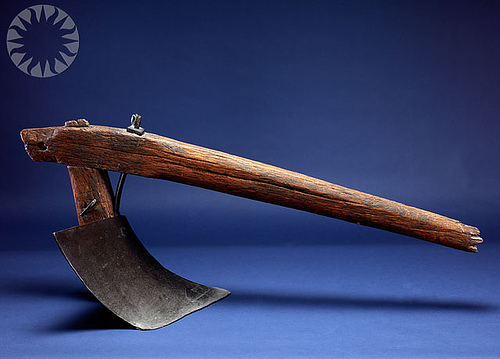 (Credit)
And so he did.  John made his first self-cleaning plow out of steel from an old saw.  It worked like a charm, and John Deere, being the innovator he was, did something quite unusual at that time.   John started making his new plows before he ever got any requests for them.  This was unusual in that blacksmiths made items only on demand for their customers.  John Deere was so sure he was onto something with his new machine and he took a chance on it that paid off in a big way.  John Deere was off and running with a brand new business.
In 1848 John moved his up and coming enterprise to Moline, Illinois and in 1868 the outfit was incorporated under the name Deere & Company.  Not bad for an enterprising young man from Vermont who once won a whopping $2 at a county fair for "Best Center Draft Plow."
John Deere Tractors Through the Years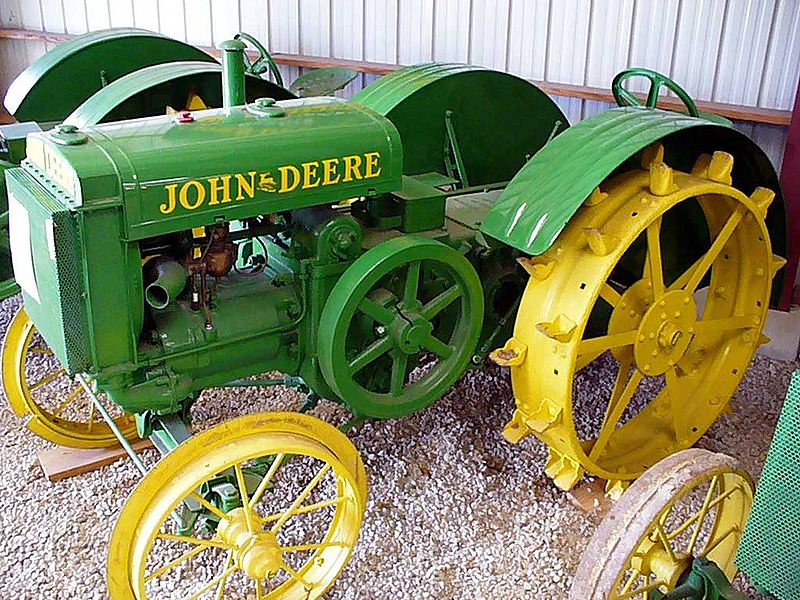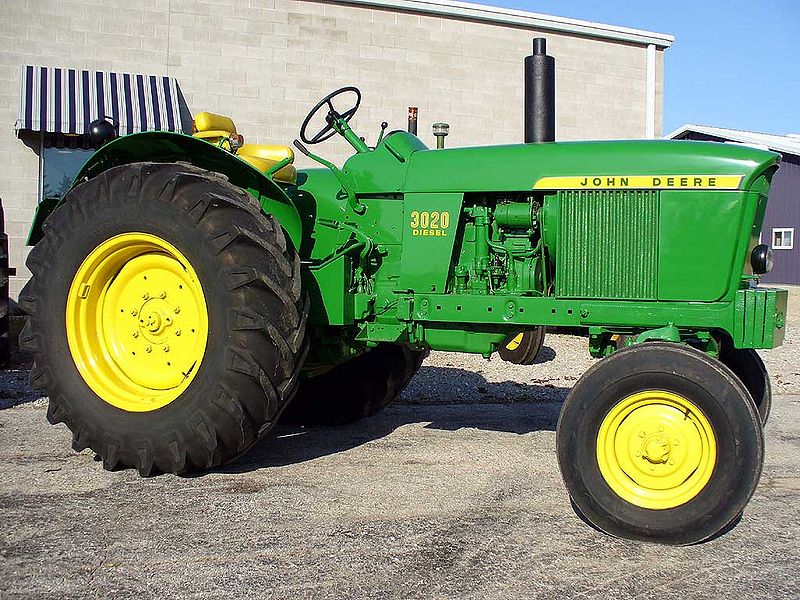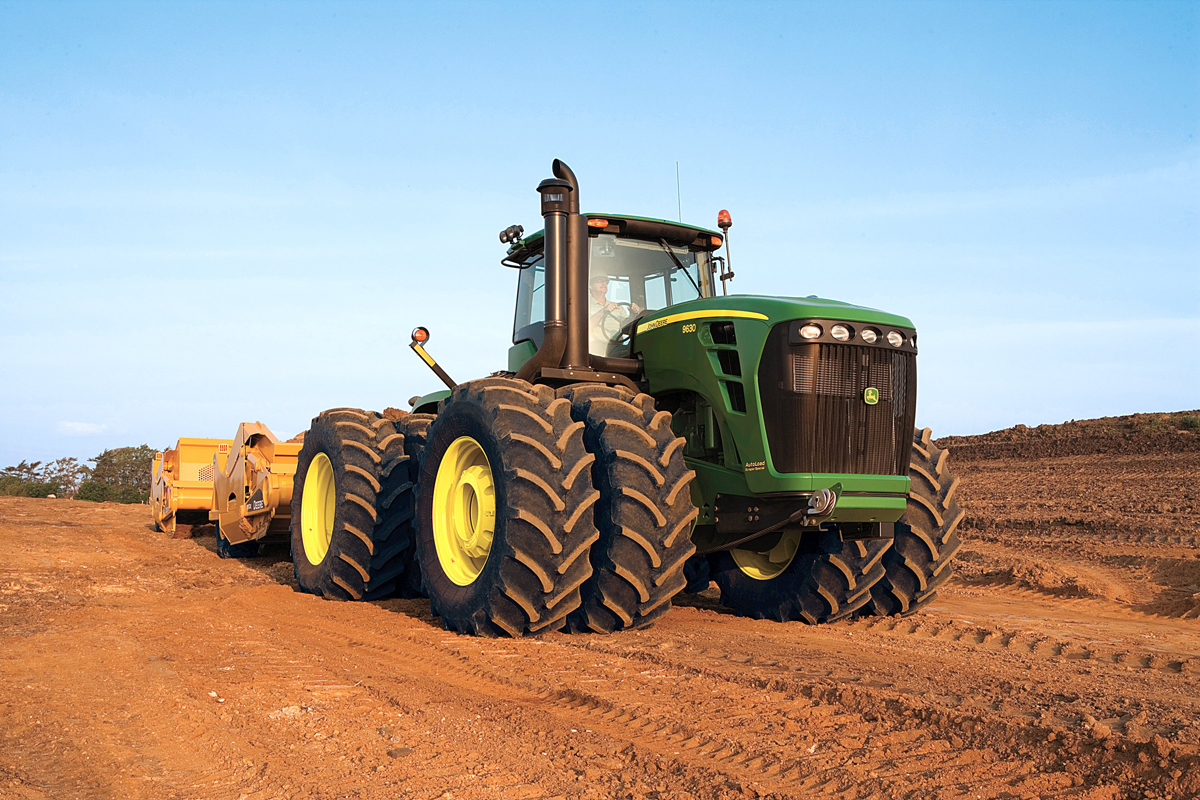 The rest, as they say, is history.  John Deere went on to grow his new company by leaps and bounds, eventually bringing his son Charles on board, and died at the age of 82 on May 17, 1886 in his home in Moline.
Whether you're a tried and true fan of John Deere products, or a satisfied customer, take some time this month to think back on the source of all the passion, dedication and hard work that goes into a Deere.
You might also like: