Remember when you first bought your John Deere 7000 Series tractor? The glistening John Deere green and yellow paint, the smell, the feel, and the pride of owning a new machine is a great feeling. However, like any purchase, tractors experience natural (and sometimes unnatural) wear and tear, often making it difficult to maintain that brand new look.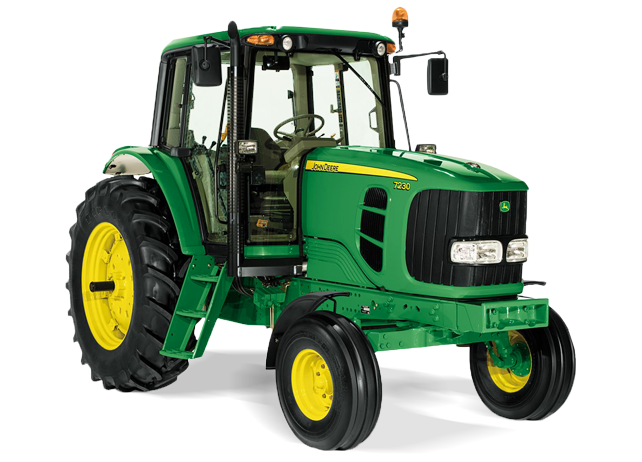 In order to help preserve and lengthen the life of your John Deere 7000 Series, there are a few attachments available to make sure your machine stays healthy, and continues to run like a Deere for years to come. Let's take a look:
Observation Camera System: Whether you're out on the open field harvesting or planting, or maneuvering your tractor around tight quarters, this attachment will help you keep an eye on the area around you. The package includes a CMOS (Complementary Metal Oxide Semiconductor) camera with a 128 degree viewing angle to get a look at a wide range around your machine. The package also comes with a 7-inch LCD mountable monitor, and cables. Increasing awareness of your surroundings with this system might just reduce a damaging accident to your machine.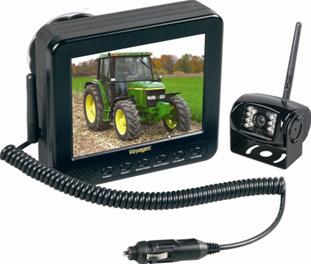 Canopy: Protect the interior of your tractor from the outdoor elements such as the hot sun or soaking rain with the John Deere canopy attachment. The standard kit includes four safety lights (two in the front, two in the back), a headliner and foam pad that absorbs heat and noise for a cool, quiet day in the field.
Undercarriage Crop Shield Kit: This kit is the perfect solution to preventing damages caused by crops such as sugar cane or cotton. The shield kit protects the transmission and wiring harness on the bottom of your tractor with the use of three different shields. By implementing a crop shield, the exposed transmission will stay in great condition, preventing damage and the need for repair.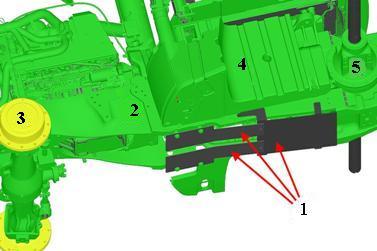 Fuel Tank Bottom and Hood guards: Much like the undercarriage shield kit, fuel tank bottom and hood guards can also easily be added to your 7000 Series. The heavy-duty hood guards are built to withstand even the toughest of chores, helping to prevent the need for costly repairs. The fuel tank bottom guards help defend against debris and rocks when operating in rough terrain and deliver additional protection to the front and bottom of the fuel tank.
Vandal Protection Package: As some have unfortunately found out, the field isn't the only place where costly damage to equipment can be done. When storing your tractor, make sure to apply the Vandal Protection Package which includes hood and side-shield locks, locking transmission, oil filter cap, and fuel tank locking cap.
With these additions, your John Deere 7000 Series will live a long and healthy life, staying in good condition throughout the years. Let us know if we missed any valuable attachments, or tell us some ways you keep your machine healthy!
If you enjoyed this post read more like it on our Facebook page!
You might also like: