John Deere values its customers, and taking this appreciation to the next level, they even offer accessories for our furry friends. From clothing, to identification and toys, John Deere pet accessories allow brand loyalists an opportunity to get their pet (or a friend's) in on the fun.
Let's take a closer look at the stylish accessories that will surely make the green and yellow modeling pet the talk of the neighborhood: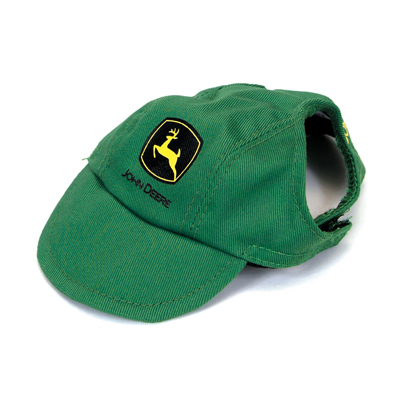 Give your pet some sun protection with this stylish John Deere hat. Adjustable hook and loop strips around the chin and ears keep the hat in place during even the most excitable moments.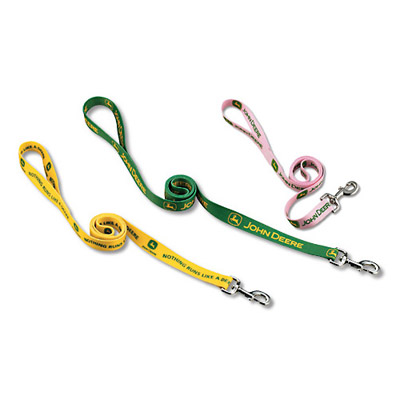 Keep your dog within reach in style with the four foot long dog leash that features sharp John Deere logos and graphics printed on both sides.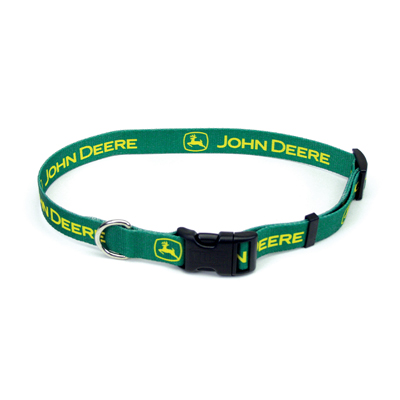 The 1-inch wide John Deere dog collar will support your dog's tags and let people in the neighborhood know who your favorite brand is.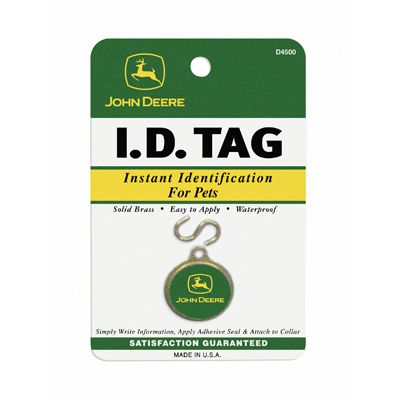 Whether your dog roams free in your yard, in town, or in the country, play it safe with one of these John Deere identification tags. These tags are waterproof and 100% scratch-free so important information will always be visible.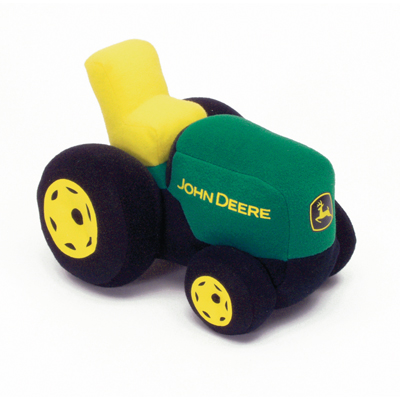 Keep your dog entertained with this sturdily constructed plush dog toy that includes a squeaker. The tractor is durable, yet soft and cuddly, making it great for playtime or relaxation.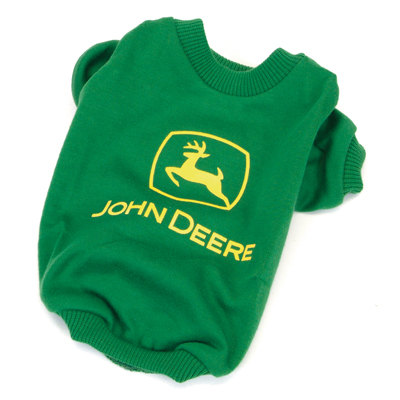 Don't let the cold conditions  keep your pet from enjoying the outdoors. Pets can look stylish and keep extra-warm with this machine washable v-neck t-shirt complete with the John Deere logo.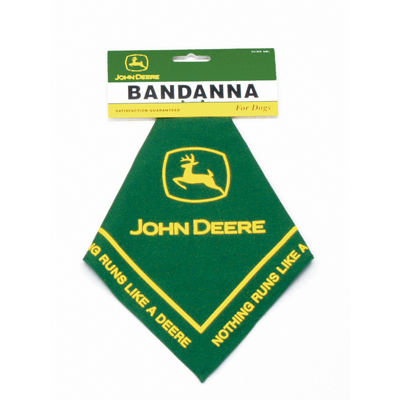 When the weather gets hot, keep your pet looking cool with this John Deere bandanna. The cloth is very durable and machine washable so it can be re-used after your pet has been playing in the yard or field.
These John Deere pet accessories will make your pet the talk of town! From clothing to toys, to safety, these products are durable and long-lasting. Feel free to share photos of your John Deere accessorized pet on our Facebook page as well as our new Google+ page!
You might also like: