Before heading out for a round, golfers have to select an outfit and gather their various accessories. From golf balls to ball markers, to tees, there are a number of different items to consider. For those golfers that love the John Deere brand, there are a number of different options to consider.
Here are some John Deere golf accessories to consider before heading out for a day or weekend on the links. Enjoy!
John Deere Golf Balls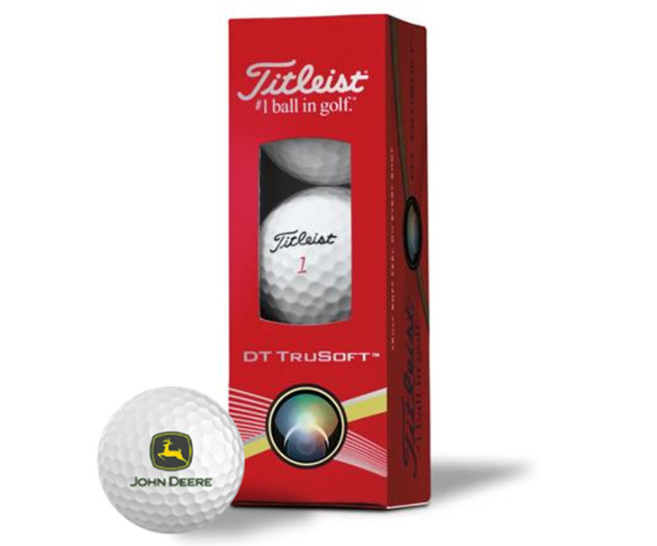 Sure, a lot of golfers play Titleist golf balls. However, not every golfer plays a Titleist golf ball complete with a John Deere construction or agriculture logo. The DT TruSoft golf balls have a softer cover, allowing them to promote longer distance with minimal spin. John Deere also offers Nike NDX Heat golf balls with the John Deere Classic logo on them. These golf balls are also designed to travel a greater distance off the tee.
John Deere Golf Tees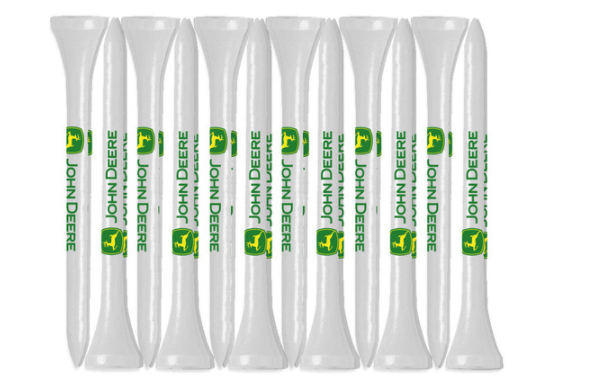 Speaking of sending the ball off the tee, John Deere also offers a 24-count pack of white golf tees that allows golfers to display their John Deere pride throughout the round.
John Deere Classic Hat Clip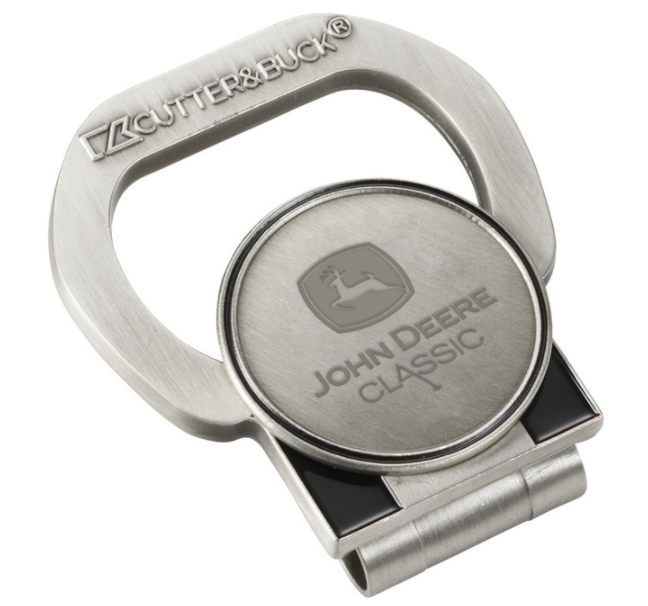 Golfers that add this Cutter & Buck hat clip to their ensemble will be able to use it for opening bottles, marking their ball on the green, or to just look more fashionable while showing off the John Deere logo.
John Deere Classic Golf Coolie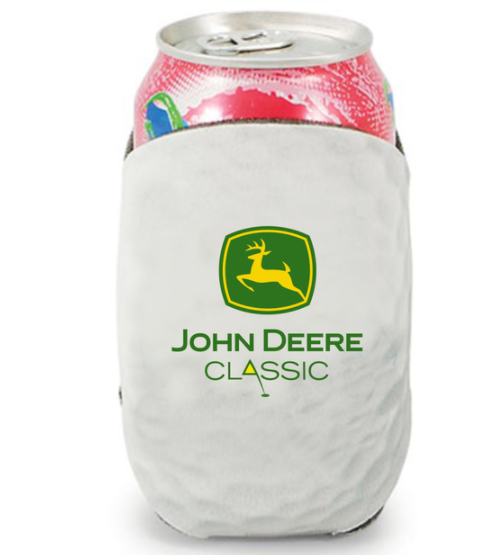 Don't let the hot weather keep you off the course. Golfers that bring this John Deere Classic coolie along with them on their round will be able to keep their beverage cold for a longer period of time. This coolie fits both bottles and cans.
Men's John Deere Classic Golf Shirt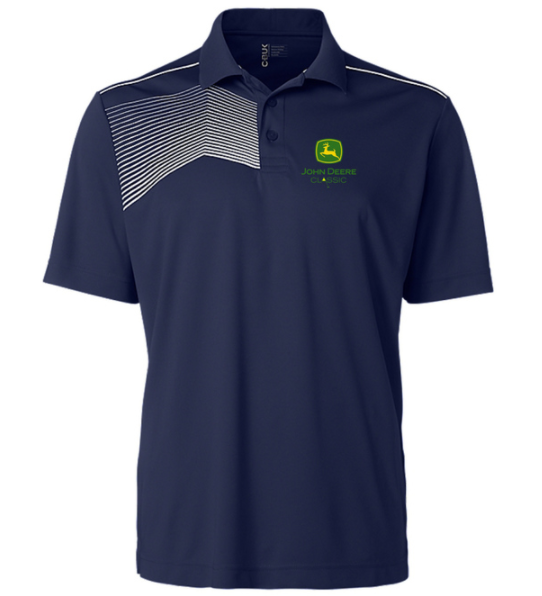 This shirt is perfect for any fans of the John Deere Classic. It's made from 100% polyester fabric and includes side vents for added breathability.
John Deere Men's Polo Golf Shirt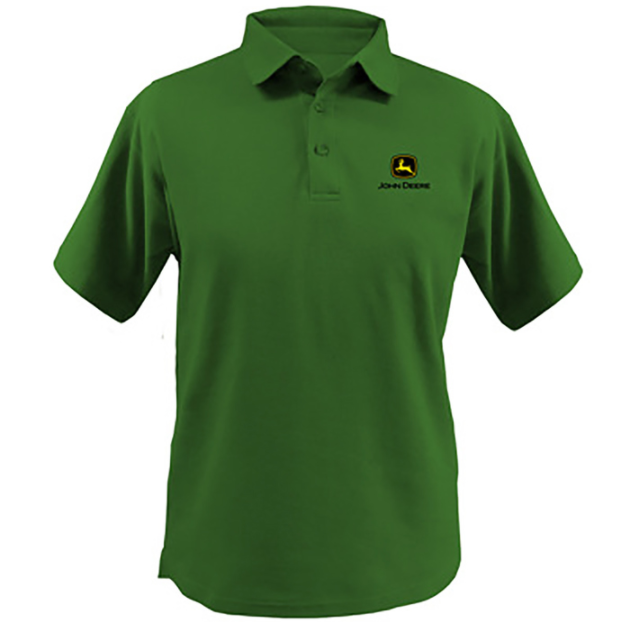 This green polo John Deere golf shirt is the perfect match for the traditional John Deere fan who enjoys teeing it up. It can be fashionably worn off the course as well, whether it be at work or to a casual outing.
Women's John Deere Classic Golf Shirt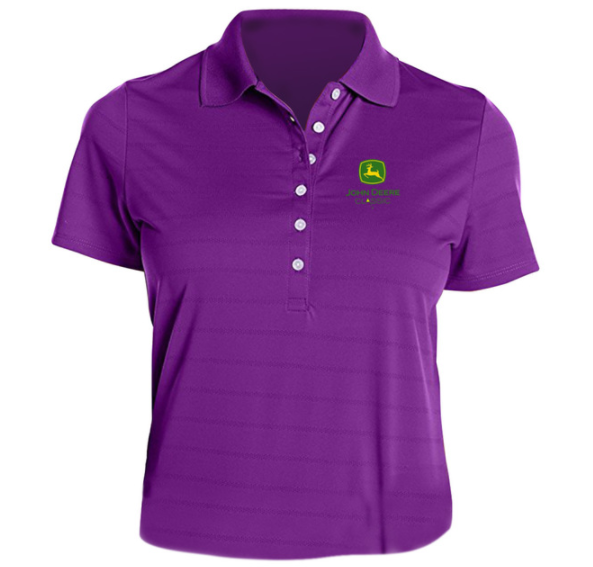 This fitted, short-sleeved John Deere Classic golf shirt proudly displays the tournament logo on the front left side of the chest, with a Callaway logo on the right sleeve. The Opti-Dri technology will help to keep the golfer cool even on the warmest days.
John Deere Ladies Golf Dri-FIT Polo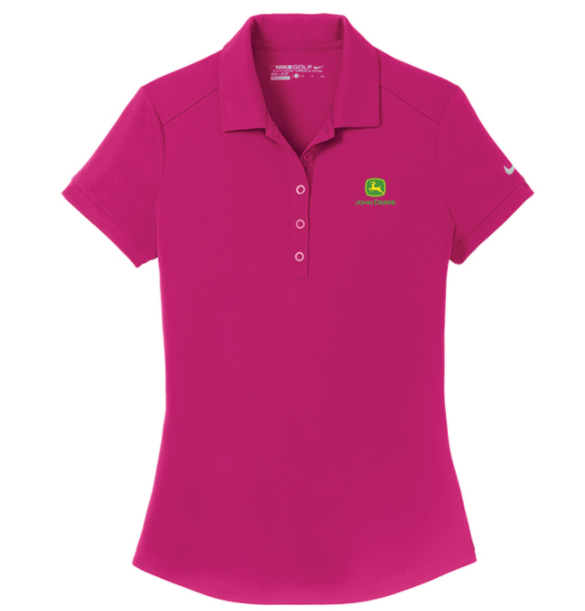 Women that want to show their love for John Deere and Nike will want to consider this shirt. It has a five button placket and is made from 100% polyester to keep golfers comfortable all day long.
John Deere Men's Golf Pullover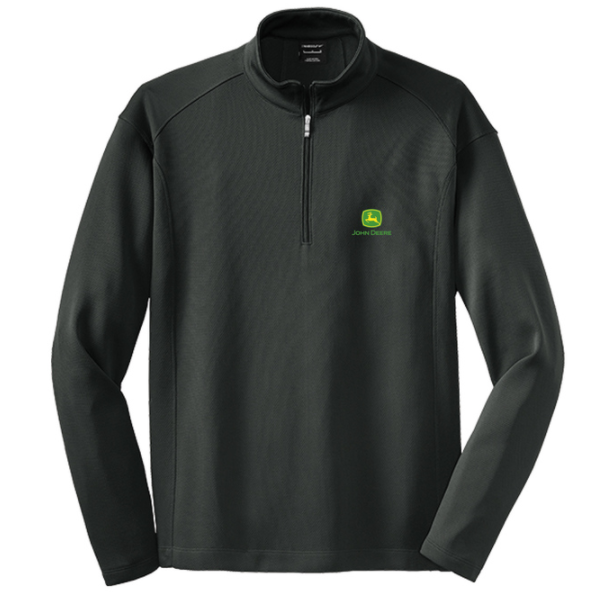 The cool weather shouldn't keep golfers off the course. When the temperature drops, golfers should consider adding this half-zip pullover to their wardrobe. It's made from 61% cotton and 39% polyester. Click here for a women's golf pullover option.
If you enjoyed this post or want to read others, feel free to connect with us on Facebook, or Twitter!
You might also like: