John Deere has been attempting to perfect the combine for more than 100 years, gathering customer feedback from those inside the machines to make the harvesting process more comfortable and efficient for operators.
At its recent new product introduction in Columbus, Ohio, Deere and Company introduced several new S-Series Combine enhancements and features that aim to simplify the harvesting process, making it more comfortable and efficient for those who spend their days on the field.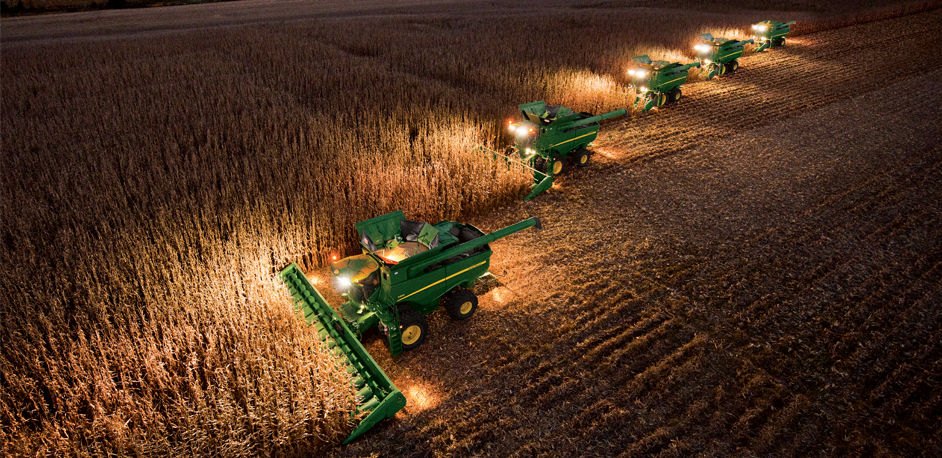 Let's take a look at five of the latest updates that have been made to the S-Series, and examine how exactly each will help on the field.
New S650 Model: Let's start with one of the biggest updates, the introduction of the new S650 Combine. This machine is 8% faster than the S550 model, and is perfectly sized for a 6-row corn head or a 25-foot platform. It also includes push-button shift transmission, S-Series EvenMax cleaning system and a TriStream rotor designed for material handling.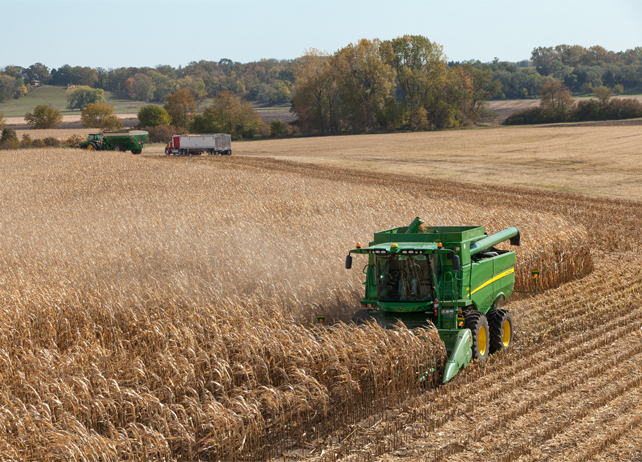 New Combine Track: In a perfect world, field conditions during the harvest would cooperate, however, we know this isn't always the case. In an effort to address this problem, Deere introduced 36″ tracks that will provide better flotation with reduced compaction and fuel use in challenging field conditions. As a result, combine operators will have to worry less about adverse field conditions keeping them away from their job.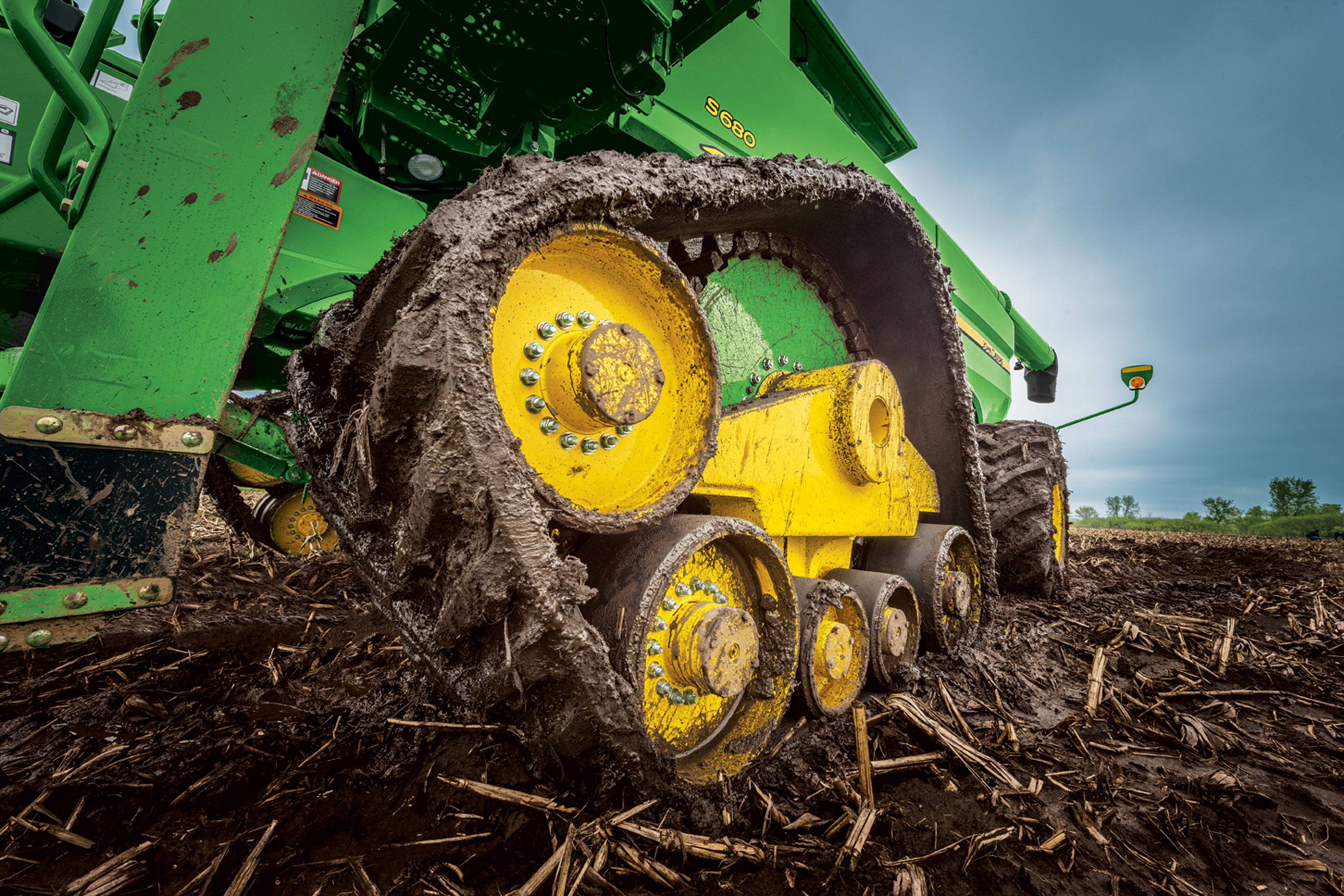 Grain Tank Enhancements: It's a simple concept: the more your grain tank can hold, the less time you have to spend unloading. The new S680 and S690 models each come with 400-bushel grain tanks, enabling a larger load to be carried, and acres to be harvested quickly. Also, folding grain tank covers/ extensions allow operators to stay in their seats while controlling grain tank covers and the loading auger from their CommandArm.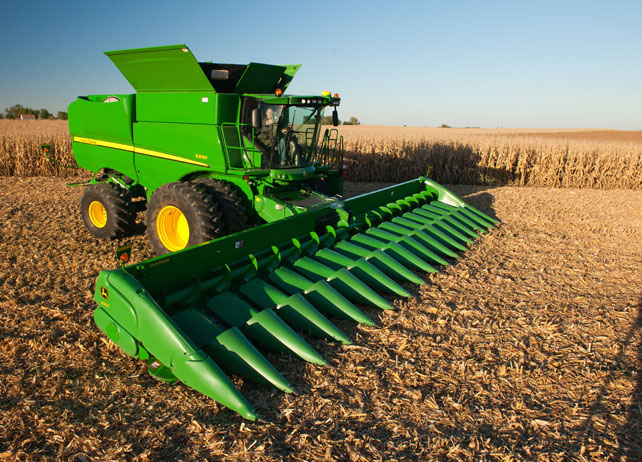 Interactive Combine Adjustment: Gone are the days of manually adjusting combine settings on-the-fly thanks to this feature which automates combine settings while harvesting on-the-go. This gives the operator the ability to focus on the task at hand and brings more consistency and accuracy to harvesting in even the toughest of conditions.
Engine Speed Management System: This money-saving feature optimizes engine rpm to reduce overall cost of operation and limit unnecessary fuel consumption, especially at transport speeds.
Customer input has always been one of the keys to success for John Deere over the years, listening to advice from those who use machines and technologies first-hand to make processes simpler and more efficient. This type of dedication has propelled Deere and Company towards an extremely loyal customer-base, and this trend isn't slowing down in 2014.
If you enjoyed this post or want to find more like it, connect with us on Facebook or Google+!
You might also like: