A couple of months ago, several new products were introduced at the 2014 John Deere Product Introduction. Among the new products, Deere showcased new series and models, as well as enhancements to existing series that make them bigger, better, and faster: words that always ring home among farmers looking to simplify their processes.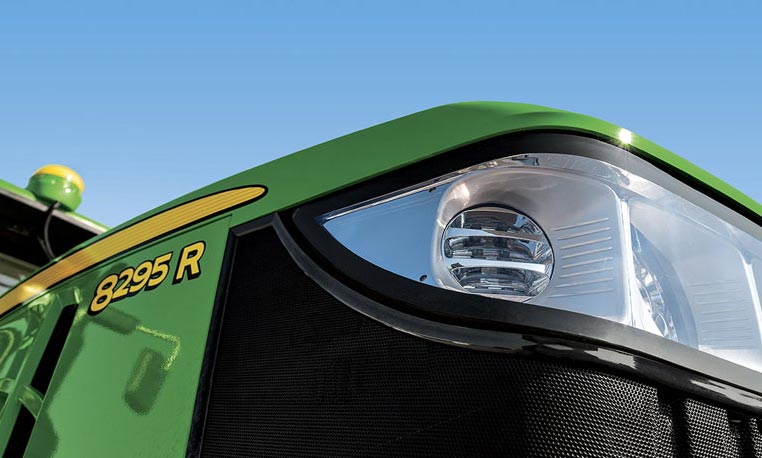 John Deere 8R series tractors were directly affected by the new product introduction, adding nine new models (including three track options) to its already comprehensive family. Let's take a deeper look at what Deere added to revamp these workhorses of the field.
More Power than Ever: All of the new models are powered by the PowerTech PSS 9.0L engine, ranging in horsepower from 245 to 370. New models (and associated horsepower) include:
8245R (245 hp)
8270R (270 hp)
8295R (295 hp)
8320R (320 hp)
8345R (345 hp)
8370R (370 hp)
8320RT (320 hp)
8345RT (345 hp)
8370RT (370 hp)
Each of these new models' engines adhere to Final Tier 4 regulations.
Increased Comfort and Control: When 40 hours of work are realized mid-week, it's important to ensure comfort and control are offered to the operator. The new 8R series models come with the quiet, comfortable and intuitive CommandView III Cab. The new cab features a redesigned CommandARM which has improved ergonomics and integration of controls for the major tractor functions. CommandARM functions are displayed on a 10-inch 4600 CommandCenter Display which swivels with the operator 40 degrees.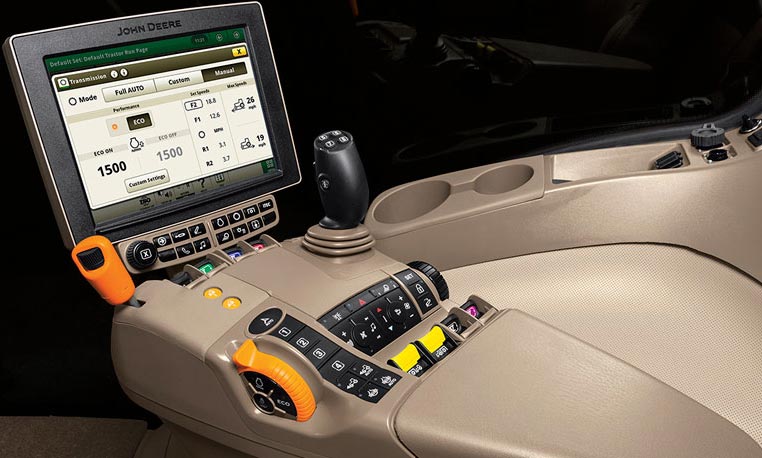 Smoother Ride: Rumbling through the fields, even in tough conditions, isn't a worry thanks to the 8R series' Group 49 tire offerings. These tires have a larger footprint and increased ground engagement, reducing compaction and improving overall traction for the tractor. This creates a more productive experience for the operator while minimizing impact on the field.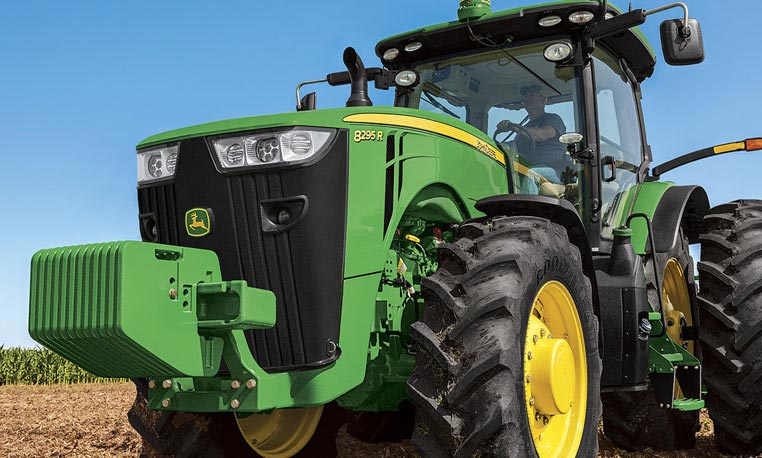 The enhancements made to the John Deere 8R series will likely provide those that making a living off the land with an opportunity to return from the field on a daily basis with more work completed. New power, comfort, and usability features will make the long days in the field feel that much shorter. If you enjoyed this post, or want to take a look at some others, feel free to connect with us on Facebook or Google+!
You might also like: