It's that time of year, when all the leaves have fallen from the trees and small property owners have to start preparing for the colder months ahead.  But exactly how can commercial residents ensure they've readied themselves for winter?
With the John Deere 2720, that's how.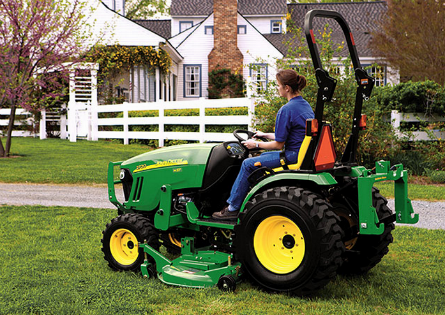 The first step in prepping for the long winter to come is to make sure you've got all the right attachments for your John Deere 2720 in place.  While you may have used riding lawn attachments such as the 647 Tiller during the spring and summer months to get compacted, weedy, or rocky soil reading for planting, those days are long gone now that the ground is most likely frozen!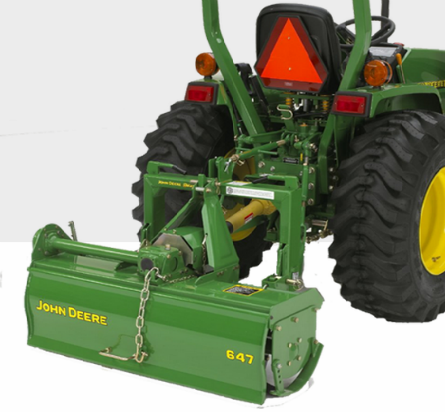 Clean-up and grooming chores that may have occupied your time during the fall will also shift when the first snow falls.  While you may have used a landscape rake for anything from debris and brush removal to surface leveling and final seed prep, these types of implements won't be needed again until next autumn.
So what type of John Deere attachments should you use for your 2720 this winter?
Front blades: Front blades can do more than just clear snow; they can also move dirt and gravel and angle left and right to make your job easier.
Snow blowers: John Deere's 54-inch snow blower can make quick work of snow removal jobs with a 16-inch diameter auger and a high speed blower for aggressive snow blowing action.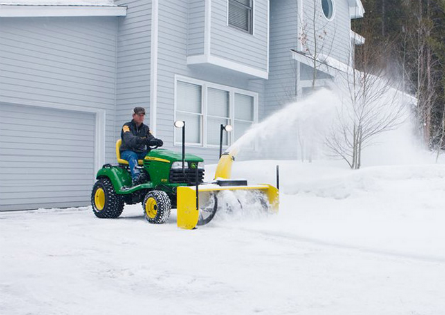 The John Deere 2720 isn't just about the attachments, however.  On its own, the 2720 compact tractor features an isolated Yanmar® diesel engine, hydrostatic transmission, and an  iMatch™ quick-hitch that allows for easy implement hookup.  This compact yet powerful machine boasts more than 30 hp, folding ROPS, four-wheel drive, and wet-disk brakes.
So, this winter, as you tend to all of your lawn care and maintenance needs, let the John Deere 2720 help make your daily chores a little easier.  As one satisfied customer recently wrote, the JD 2720 is a "great little tractor with a big heart."
If you enjoyed this post and would like to see more like it, feel free to connect with us on Facebook or Google+!
You might also like: