At first glance, the John Deere 2720 may look like a standard yard tractor. It easily fits in garages and can navigate through tight spots, but it also includes several "big tractor" features that can be found on larger John Deere models.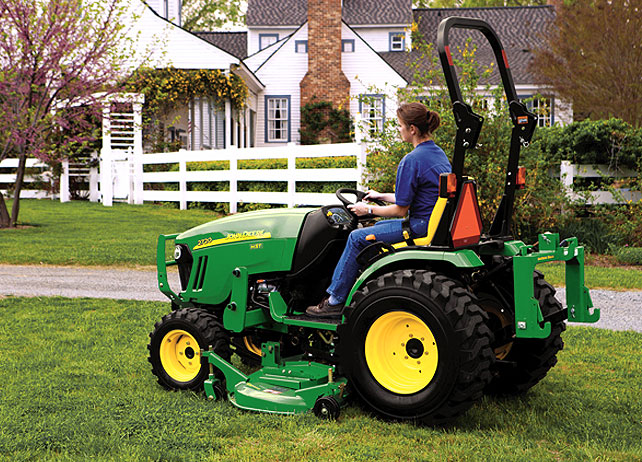 These "big tractor" features make the 2720 a very diverse tractor that can take on yard projects throughout all four seasons. Let's take a closer look at some of the features that make this tractor the perfect choice for small property owners looking for 365 days of effectiveness.
Power: The seasons often present unique challenges. Winter snows, spring rains, and more can create unfavorable conditions, often times delaying yard projects. To overcome these hurdles, the John Deere 2720 is equipped with a 3-cylinder, 30.5 hp liquid-cooled diesel engine with enough power to burst through adverse conditions. The 2720 also features direct fuel injection that allows for instant starting and lower fuel consumption even when temperatures dip below freezing.
Versatility: The 2720 lives up to its billing of a "Compact Utility Tractor" thanks to a number of attachment capabilities. These options provide operators with opportunities to use their 2720 as an all-in-one tool for a full year of yard projects.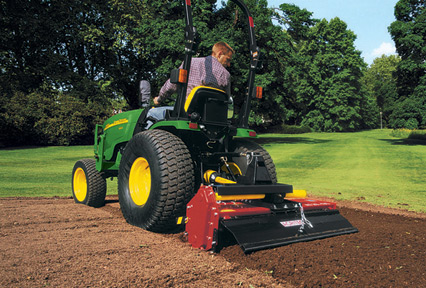 For lawn mowing, the 2720 offers an optional "On-Ramp Driver Over Deck," which allows for a seamless attaching of the mower deck without having to leave the operator seat. The 2720 also incorporates a front hitch and front PTO, as well as a John Deere Quik Hitch, compatible with several options including Quik Hitch brooms or blades. The standard fill category one 3-point hitch and heavy duty axles also allow the tractor to carry higher and more abundant loads.
Comfort and Ease of Use: Operating the 2720 is made simple thanks to the TwinTouch pedals, selecting both speed and direction of travel can be achieved with a simple press of the foot. A wide operator platform provides easy entry and ergonomic controls located within close reach and the John Deere standard ROPS ensures a truly safe ride (easily folds down for storage).
Additionally, if rain or snow storms frequent the area, operators can equip their 2720 with an aftermarket optional cab that offers powered ventilation and heating systems, comfortable cloth seat, and full visibility.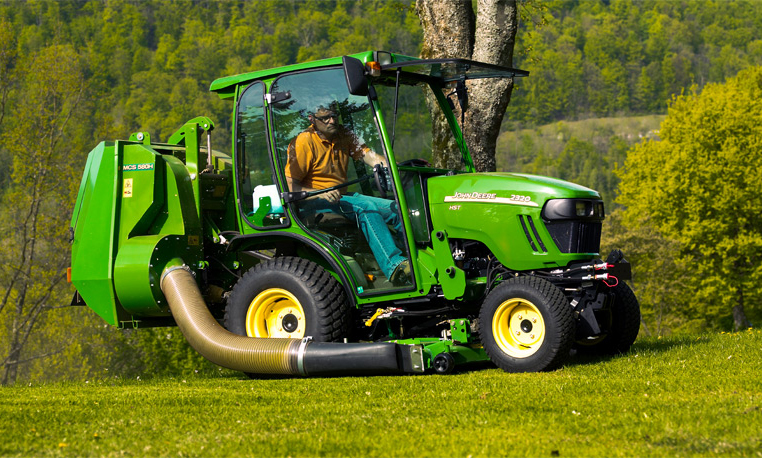 Each of the features mentioned in this post make the John Deere 2720 Compact Utility Tractor the ideal vehicle for property owners looking to get a full year of use out of their tractor, through snow, rain, and sunshine. If you enjoyed this post, or want to take a look at some others, feel free to connect with us on Facebook or Google+!
You might also like: