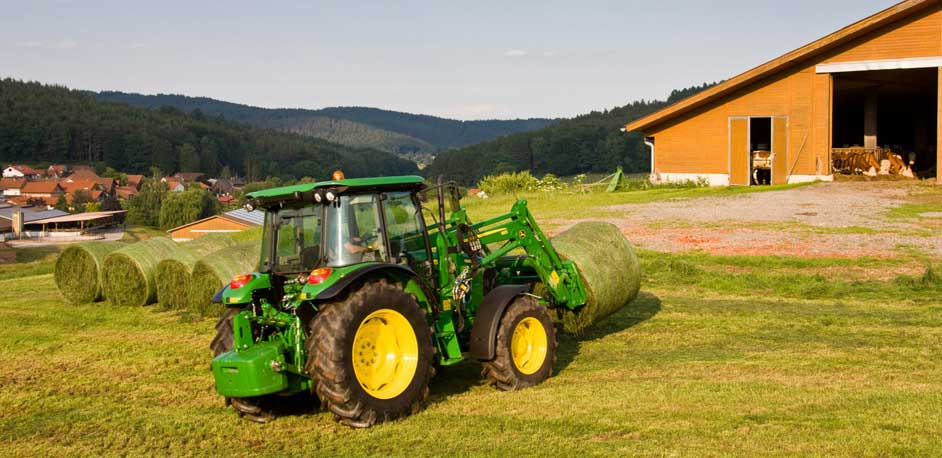 The relationship between John Deere and its fans has grown over the years, but the agricultural giant is now able to offer more resources to these individuals due to the advent of the internet.
The company's website provides fans with an assortment of online activities that range from John Deere games to John Deere coloring.
Adults may be inclined to look at product information, helpful farming tips and at the various models of farm equipment that are available, but children will now be able to use the website for both entertainment and educational purposes.
The company website has a link to the John Deere Kids page, which provides young farmers and agricultural enthusiasts with a chance to familiarize themselves with the world of farming and the company's products through a series of interactive games and stories.
The John Deere Kids page has a Storytime section, which features the latest tales of Johnny Tractor, Danny Dozer, Corey Combine, Allie Gator, Barney Backhoe and the Forever Farm animals.
Kids can also learn about world agriculture from Johnny and his friends, as the site features a collection of videos and other activities that outline how farms operate, the impact of tractors and how to safely operate John Deere products.
Barney Backhoe digs holes for all types of houses, according to the Storytime video, as he outlines the various tasks that a John Deere machine can do around a home. The video illustrates how construction equipment is pivotal to building a residence, and tells children the steps that are taken.
Children can see the impact that the John Deere equipment has on everyday life, as the projects that are completed are relateable to kids around the U.S.
Johnny Tractor and Alli Gator are placed on a farm in another video, as the agricultural duo helps children understand several farming techniques and methods about world agriculture.
According to the video, Corey Combine and Johnny Tractor need to work together in order for the farm to get the most out of its harvest. The cartoon tutorial goes through each of the seasons and explains the role of the respective farm equipment during this time of year.
The video even highlights some of the John Deere attachments that can be used for unique scenarios, as the versatility of the tractor was demonstrated by the plowing of a yard and driveway by Johnny Tractor and his plow.
The John Deere Storytime videos are an excellent tool to familiarize children with the many types of farm and construction equipment and the tasks that can be accomplished by using these products.
You might also like: