TruSet™ Tillage Technology from John Deere has revolutionized the way producers take care of their fields every season. This technology is designed to give operators the option to make on-the-go adjustments, right from the comfort of their cab. Customers also gain the opportunity to document each tillage pass to see which strategies work best for their specific field.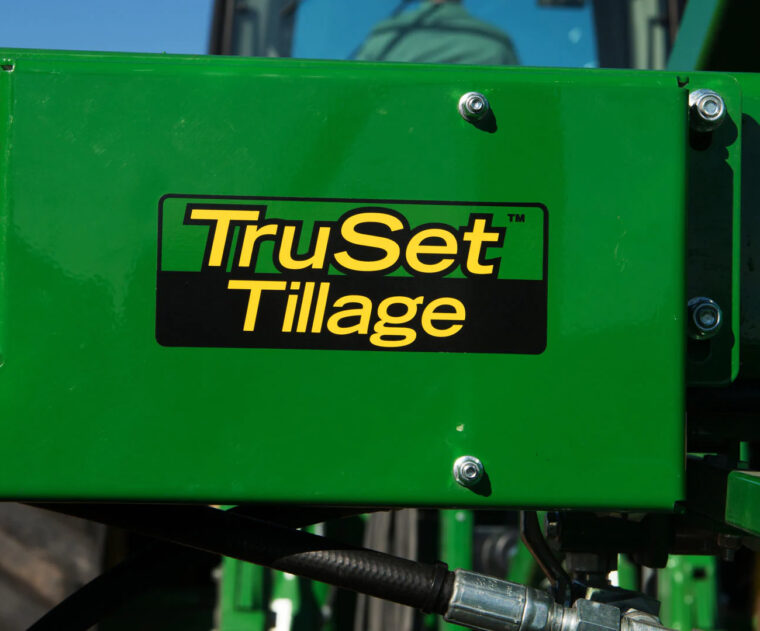 Let's take a look at some of the other highlights of TruSet Tillage Technology and see how this offering can help you with your tasks at hand.
What is TruSet Tillage Technology?
TruSet Tillage Technology from Deere allows operators to make adjustments as they're tilling in a matter of seconds. This means that they spend less time adapting to ever-changing conditions while out in the field. The system also helps customers apply residue at different levels and change their tillage depth in lighter soils. Having this control gives users additional insight into improvements they can make to create an easier workday.
At the touch of a button, operators can fine-tune their implement with 1/10th of an inch adjustments. TruSet Tillage Technology also allows users to keep a closer eye on their tillage passes to better understand how they impact crop emergence and yield. Setting combinations can be saved as well, meaning operators don't have to worry about making major changes every workday.
How to Enjoy the Benefits of TruSet Tillage
TruSet Tillage Technology can be ordered along with Deere equipment directly from the factory, or as a part of a Performance Upgrade Kit. Compatible machines include:
2720 Disk Ripper
2633VT Vertical Tillage
2510 High-Speed Application with Dry Nutrient Attachment
By leveraging TruSet, operators can adjust the depths of disks, closing disks, and rippers while on the go. The technology may also be usable with other tractor brands, although a compatibility kit might be necessary to implement it. However, to be compatible, the tractor must have a GreenStar 3 or Generation 4 in-cab display and GPS receiver. The compatibility kit comes into play when using TruSet Tillage Technology on older tractors. It gives customers an add-on selective control valve, along with installation components. In some cases, a second display may be required to integrate TruSet Tillage Technology.
Both the TruSet Tillage system and the compatibility kit are available as a field-installed option. It's also worth noting that some older tractor models may require software and hardware updates in order to work with the technology. Speak to your John Deere dealer to find out additional information on how you can begin leveraging TruSet Tillage Technology out in your field today.
To learn more about John Deere TruSet Tillage Technology, watch the video below!
If you enjoyed this post or want to read others, feel free to connect with us on Facebook, Pinterest, Twitter, or Instagram!
You might also like: