Tilling your field can be a long, extensive process without the right equipment. Luckily, John Deere has the products you need to transform tillage into just another easy job on your terrain. John Deere TruSet is the ultimate solution for farmers and producers who want to reduce the time spent tilling each day.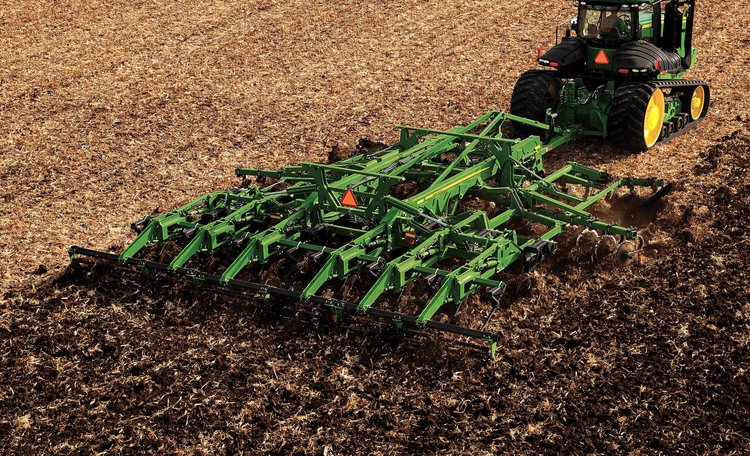 TruSet Comes to the 2730 Combination Ripper

John Deere announced in August 2015 that John Deere TruSet technology would be coming to the 2730 Combination Ripper, giving operators the option to alter settings in the cab on-the-go.
"As conditions change throughout the field, operators running the 2730 with TruSet can quickly and efficiently respond to varying soils, compacted areas, heavier residue, and moisture," said Nathan Kramer, product marketing manager for John Deere. "Making customized adjustments that respond to these agronomic factors help customers maximize their yield potential."

With John Deere TruSet technology, the 2730 Combination Ripper's effectiveness is brought to new levels. The technology allows operators to manage their equipment according to changing field conditions. TruSet also allows users to adjust the depths of disks, closing disks and rippers on the move.
Maximum Control Over Soil

Operators don't have to stop what they're doing to make changes for varying soil. Regardless of the soil's moisture level, John Deere TruSet allows operators to execute the necessary adjustments right from the cab.The technology makes adjustments 200 times faster than manual processes, giving producers more time to focus on other aspects of the job.
Tillage Precision and Consistency

John Deere TruSet technology is designed to add precision to all tilling operations. It offers a depth accuracy of 2.5 mm, which allows 2730 Combination Ripper users to create the ideal soil structure while working. In turn, operators maximize their yield potential.
Additionally, this technology gives users real-time knowledge of all of their machine's settings. There are also four memory points that allow users to save different setting combinations for various areas of the field.
Whether you want to enhance your 2730 Combination Ripper or simply improve efficiency out in the field, John Deere TruSet is designed to make tillage easier.
If you enjoyed this post or want to read others, feel free to connect with us on Facebook and Twitter!
You might also like: