On an annual basis, John Deere agricultural customers and enthusiasts anxiously await the announcement of the next product line. Well, that time has once again come and gone, and we are here to serve up a quick recap of what was unveiled. From new track tractor models to tillage technology, there is certainly a lot to be excited about heading into 2016.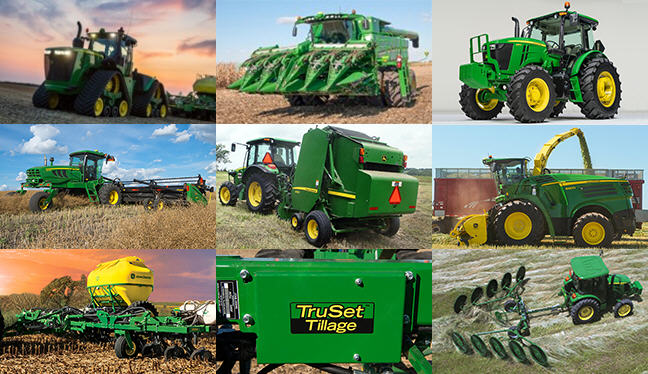 Let's take a closer look at these new 2016 John Deere products and learn what kind of value each has to offer.
9RX Series Tractors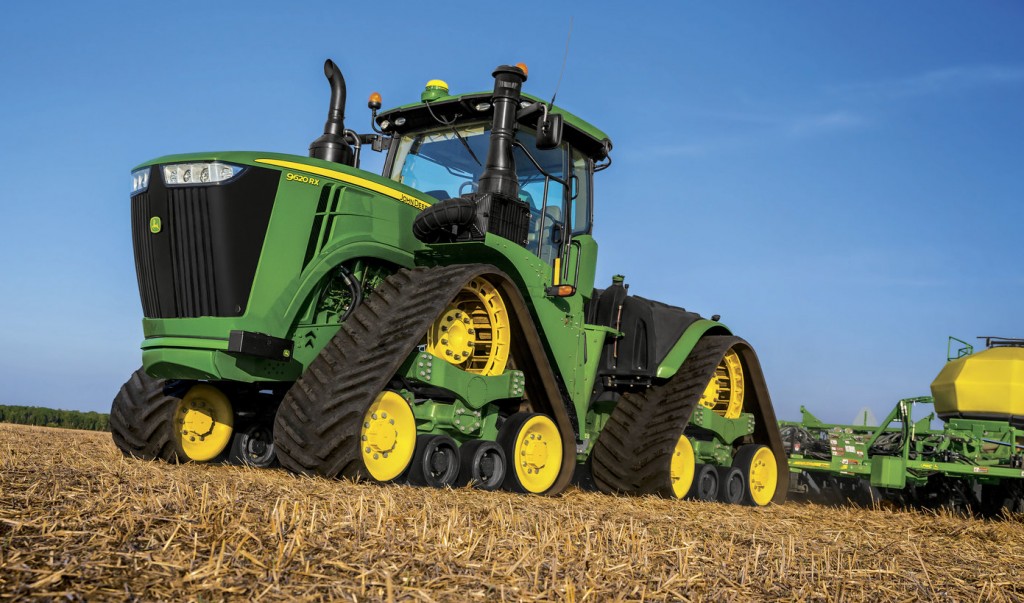 Adding to the 9R/9RT Wheel and 2-Track Tractor options, Deere announced the all new 9RX Series 4-Track Tractors (9470RX, 9520RX, 9570R, 9620RX). Built on Deere's 20 years in the rubber-tracked tractor business, these models range from 470 to 620 hp, using the same sealed cartridge mid-roller design that has been effective on the 2-Track tractors. The Camoplast Duradrive 3500 and 6500 Series Tracks keep the 9RX glued to the ground, allowing operators to make quick work of high-torque applications.
2016 John Deere 6E Series Tractors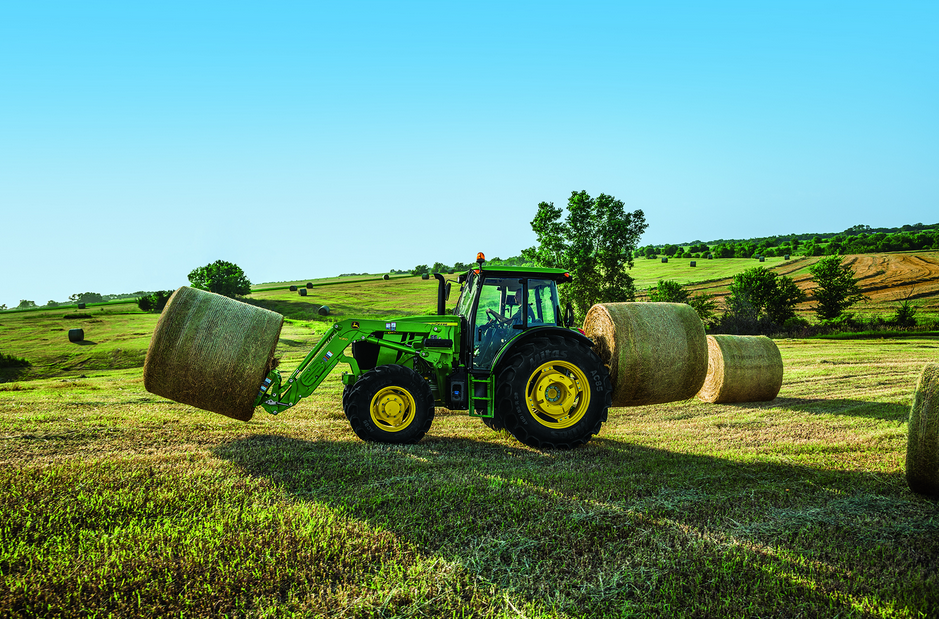 The 9RX Tractors weren't the only new models introduced. The 2016 6E Series models (6105E, 6120E, 6135E) build upon the popular 6D Series, housing Final Tier 4 compliant engines, 24F/12R PowrReverser transmission (40k), electrohydraulic MFWD engagement, air-ride seats, LCD dashes, improved visibility and radial front and rear tire offerings.
Front-Mounted and Triple-Mounted Mower-Conditioners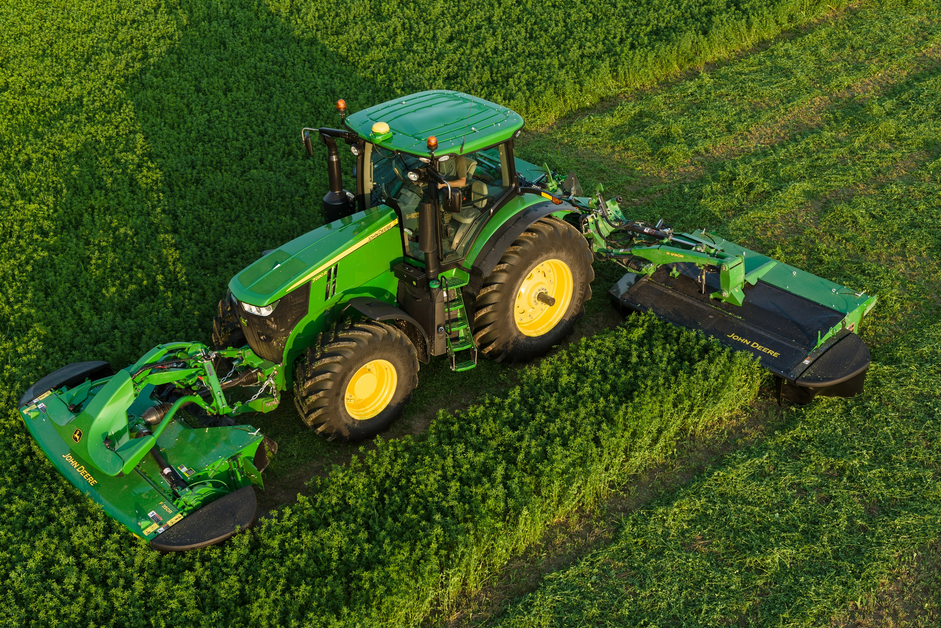 Model year 2016 offers two new front-mounted mower-conditioners (F310R, F350R) and three triple-mounted mower-conditioner models (R870R, R950R, and the R990R). The R990R is the largest to date, with a cutting width of 9.9m. AutoTrac capabilities can bring productivity to new heights while the front mower redesign keeps operators on the mark when they aren't using AutoTrac.
W155 Self-Propelled Windrower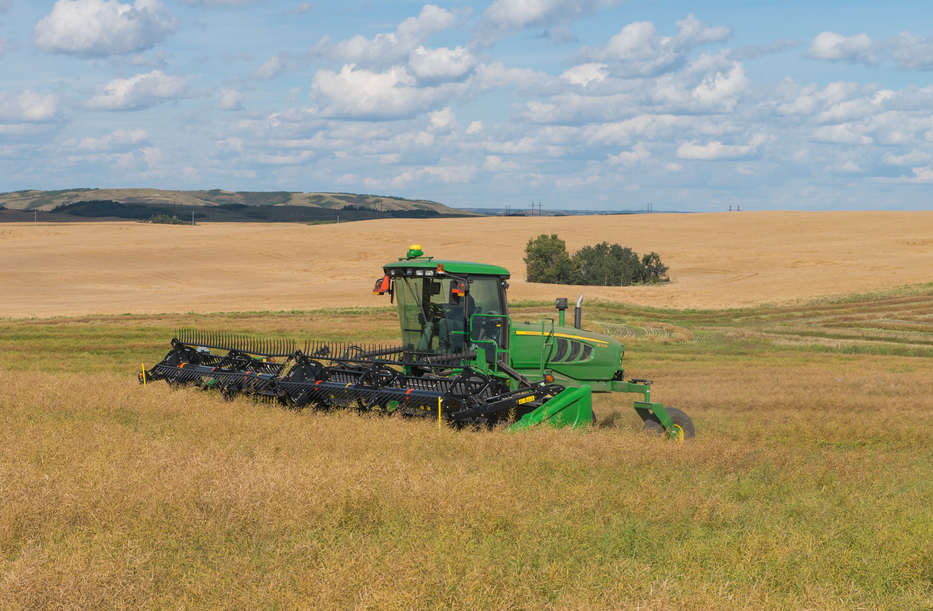 Thanks to the new Final Tier 4 (FT4) W155 Self-Propelled Windrower, producers can leverage a 4.5L, 116-kW (155-hp) engine and integrated AutoTrac kit to take on projects at windrowing speeds of 20 km/h (12.4 mph). Quick-attach heads and head interchangeability (from draper to auger platforms) also improve productivity.
459E Round Balers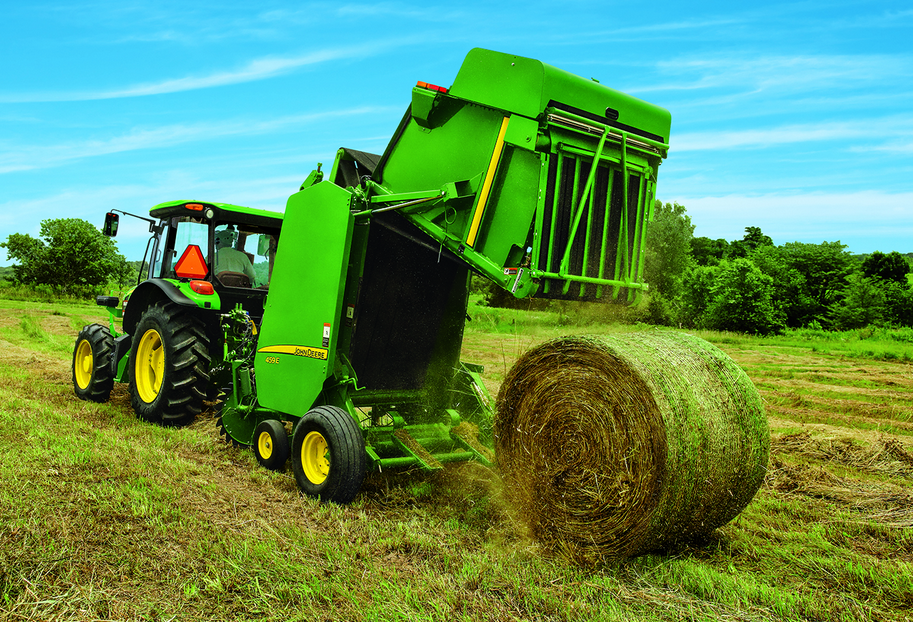 Deere announced that the 459E Round Baler will be offered in North America for model year 2016. The balers have "net only" (edge-to-edge netwrap system) and "twine only" (electrically actuated, double-twine system) options, and both come with the BaleTrak Pro Monitor. Other features include six self-cleaning belts, optional gauge wheels, gathering wheels and bale ramp.
2510H Dry Nutrient Attachment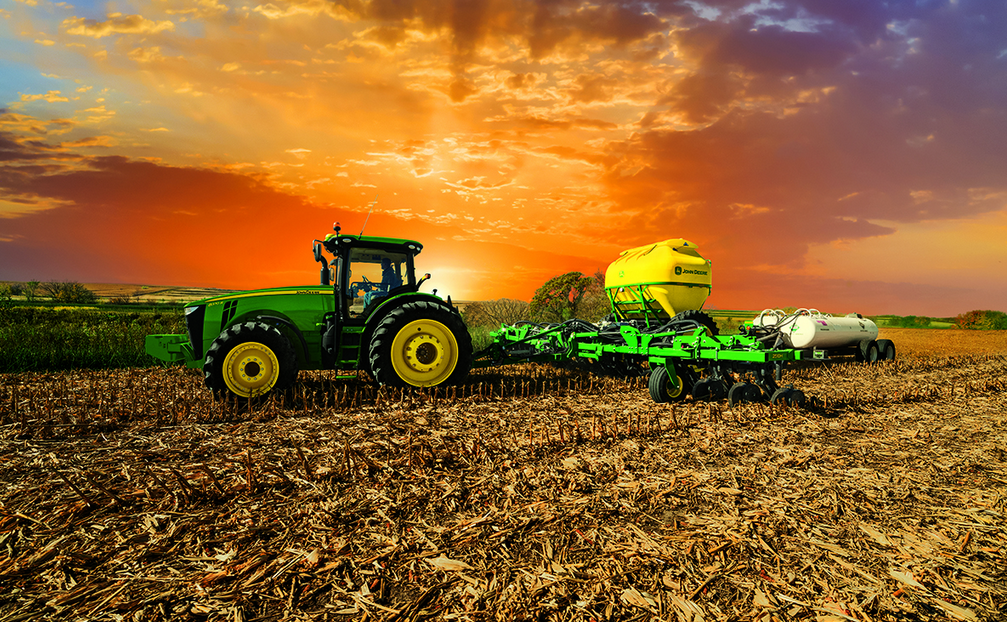 The 2510H High-Speed Applicator now has a dry nutrient application option in addition to NH3. This will allow producers to increase yield, save time and cut costs in their nutrient application plans. The attachment can apply nitrogen, phosphorous and potassium when needed to feed crops when they need it.
TruSet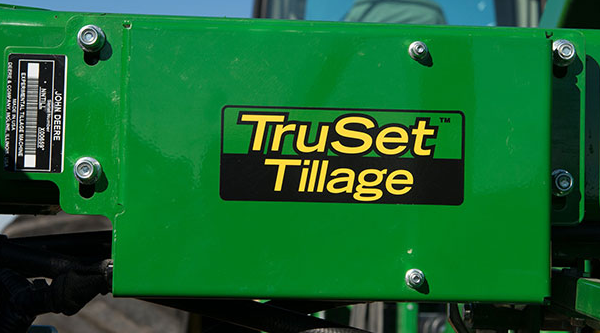 Thanks to John Deere TruSet, operators no longer have to sacrifice productivity for agronomic performance. Paired with the 2730 Combination Ripper, TruSet enables operators to adjust the implement from the cab on the go in just six seconds. TruSet allows the operator to responds varying soils, compacted areas, heavier residue and moisture, easily making adjustments as needed.
WR00 and WR31 Carted Wheel Rakes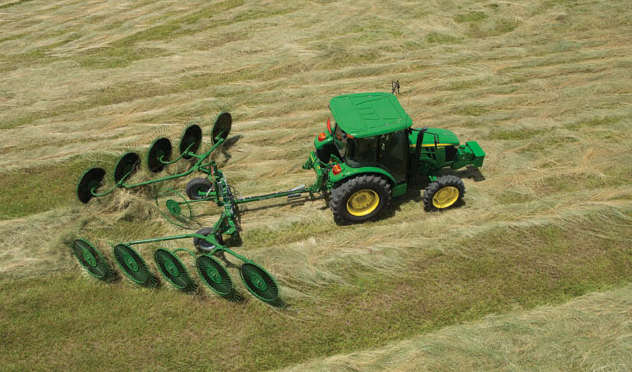 The high ground clearance and wide wheelbase design of the WR00 increases productivity across varying terrains. The eight, 10 and 12-wheel configurations include dual-spring rake arm suspension, heavy wheel tines and a number of other features that increase life.
The WR31's high-capacity design and the "Kwik Pik" system is designed to produce high-quality hay with its 60-inch diameter wheel rakes. The Kwik Pik system raises both rake arms simultaneously to maintain well-shaped rows.
S-Series Combine and Front-End Equipment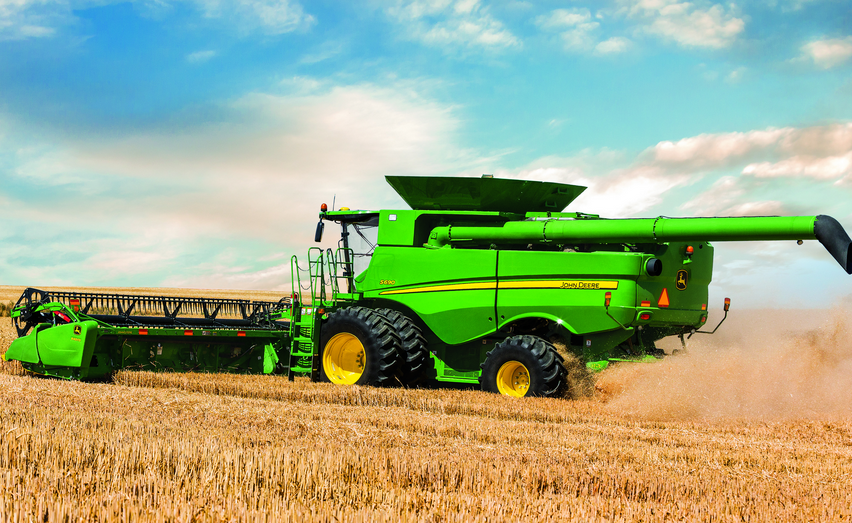 Deere announced front-end equipment updates to their S-Series Combines that aim to provide added value and better machine performance regardless of the crops and conditions. The 600FD HydraFlex™ Drapers, 612FC Folding Corn Head, Dyna-Flo™ Plus cleaning shoe and Active Terrain Adjustment™ system were targeted in this round of updates.
8000 Series Self-Propelled Forage Harvester (SPFH)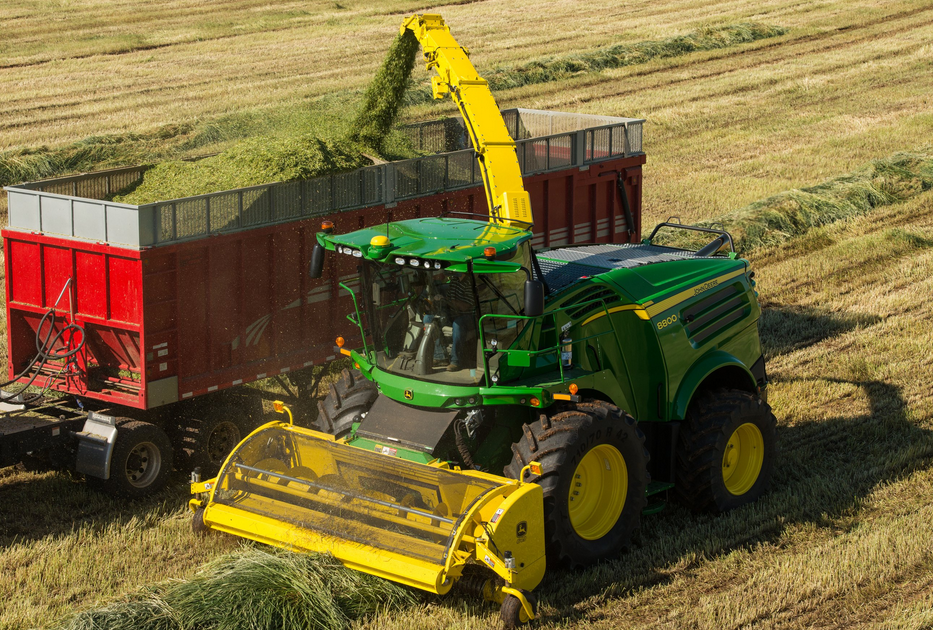 Deere's 8000 Series SPFH models now range from 375 to 832 hp. The 8300, 8700 and 8800 SPFH's complete the 8000 lineup from 8100-8800. The automatic power take-off (PTO) coupler, KernelStar Kernel Processor, dual tires, 770 Corn Header, heavy-duty pickup, Active Fill Control, stone detection and feedroll dampening were all part of the updates.
Precision Agriculture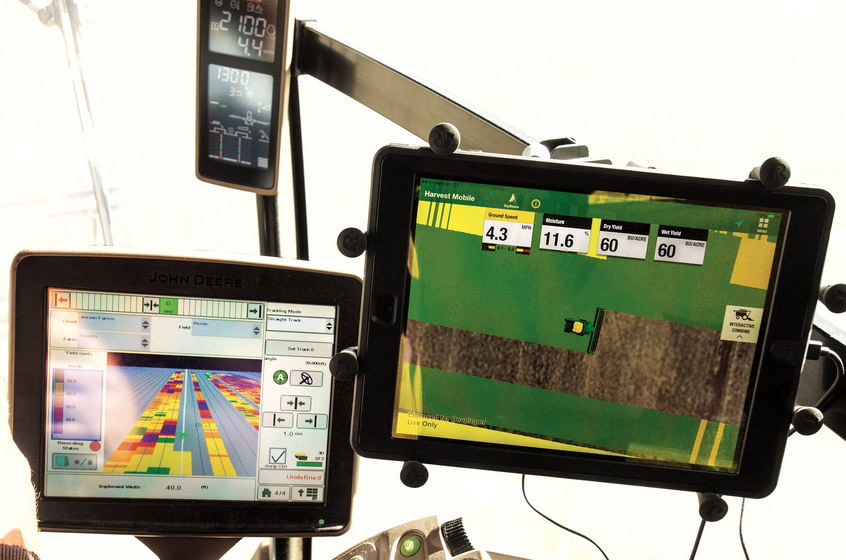 John Deere's Harvest Mobile and Field Connect technologies are designed to provide customers with more functionality and service. Harvest Mobile is an easy-to-use tool that optimizes machine functions to improve grain harvesting operations. Field Connect Gateway 3G and Field Connect Wireless Radio option allows users a wider range of serviceability when installed in the field for remote moisture and environmental sensing.
The 2016 John Deere products are designed to bring productivity to new heights as demands rise. Hopefully, this post will get Deere fans excited for 2016 and offered some valuable insight into what's new from John Deere.
If you enjoyed this post or want to read others, feel free to connect with us on Facebook, Twitter or Google+!
You might also like: