Today's producers face a number of crop planting challenges related to seed costs, maintaining consistent depth control, singulation or spacing, ground conditions, and monitoring and documentation. As we enter the peak stages of crop planting, John Deere offers a number of products that attempt to make these common hurdles easier to overcome.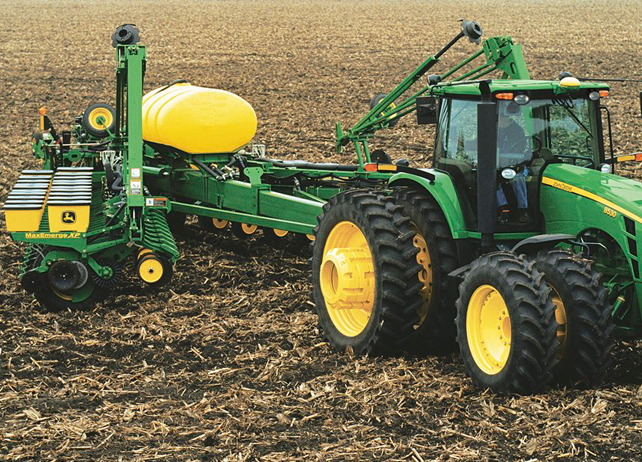 Let's take a look at nine offerings that aim to simplify the process for crop producers by reducing costs and increasing productivity.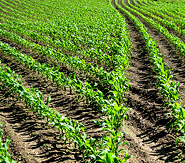 Controlling costs and improving overall planting productivity are two critical areas of focus for today's producers. RowCommand manages seed output, reduces yield drag, and improves harvest capabilities on Pro-Shaft driven row units. Individual, low amperage clutches inside the Pro-Shaft and chain-driven gearboxes control seed output, reducing overplanting.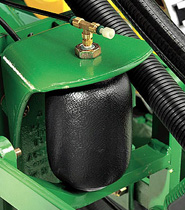 This system plays an important role in maintaining consistent seed depth control throughout the crop planting process. A hydraulically-driven compressor works with SeedStar XP to automate downforce control, eliminating the need for the operator to manually make downforce adjustments as conditions vary.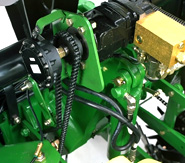 The SeedStar 2 variable rate drive utilizes one, two, or three hydraulic motors to turn the seeding drive shaft. The hydraulic capabilities allow for seeding rate changes on-the-go through the SeedStar 2 display from the tractor cab. This permits the producer to match seed population based on soil types or irrigation practices.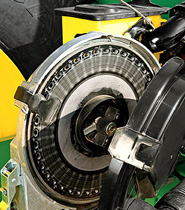 The goal of the vacuum seed meter is to gently pull and hold individual seeds to the holes of the seed disk for improved population control and spacing accuracy. Vacuum seed meters support a wide variety of seed and are available for John Deere planters with MaxEmerge XP or Pro-Series XP row units.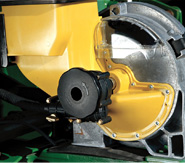 Pro-Shaft cables are a great way to power seed meters. A right angle gear box at the drill shaft and at the meter housing are coupled by a cable driveshaft. The Pro-Shaft cable drive system is available as a factory installed option on all John Deere 1700 Series and DB Planters equipped with MaxEmerge XP row units and vacuum seed meters.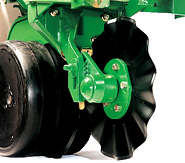 Unit-mounted coulters adapt the planting unit to plant in reduced tillage conditions, ensuring accurate tillage in the seed zone. The coulter blade pre-tills the seed trench, letting the openers more easily create a well-defined seed furrow. The unit-mounted coulter is compatible with combination row cleaners.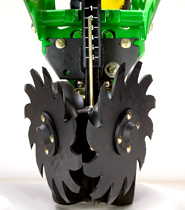 With yearly increasing crop yields comes elevated amounts of crop residue left in the field post-harvest. Row cleaners have become an essential tool in managing this pattern change. John Deere offers a screw-adjust unit-mounted row cleaner, floating row cleaner with unit-mounted coulter, and a row cleaner for double-disk fertilizer opener.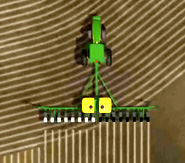 This system give producers the ability to turn individual planter sections on and off, through the use of GPS. By doing so, overlap is reduced, especially in fields that are oddly shaped and near point rows, headlands, and waterways.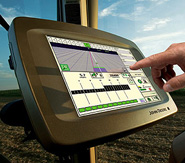 A step up from the SeedStar 2, SeedStar XP takes monitoring to a new level. Pairing with the GreenStar family of displays (GS2600 or 2630 Display or the GS2 1800 Display), the system provides more information about the planting process to the operating within the tractor cab.
Each of these products attempt to make life easier for crop producers. These are not all the tools that can assist the crop planting process, but we hope these products and descriptions provide some valuable insight. If you enjoyed this post or want to read others, feel free to connect with us on Facebook or Google+!
You might also like: