Today, John Deere has a worldwide presence, but it all started more than 175 years ago in Grand Detour, Illinois. John Deere set out from Rutland, Vermont in 1836, before opening a shop to repair and manufacture small tools, as well as a polished-steel plow that allowed farmers to cut through the sticky Midwest soil.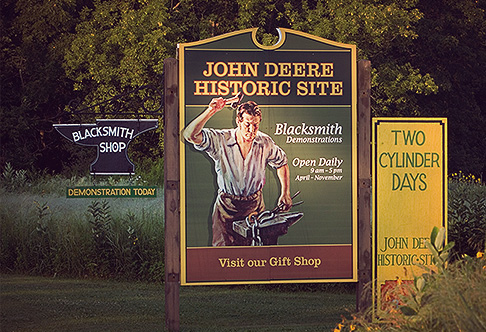 Spanning across nearly two centuries, the John Deere Historical Site remains today, presenting visitors with an opportunity to step on the grounds where John Deere began shaping agricultural history. Visitors will take in the natural beauty of the site, hear the floorboards creak as they walk inside John Deere's home, and feel the heat of fired steel inside the replica blacksmith shop. Whether you visit in a group, or as an individual looking to indulge in some agricultural equipment history, the John Deere Historical Site has something to offer to all visitors. Let's take a look at what can be found at the historic location.
Archeological Site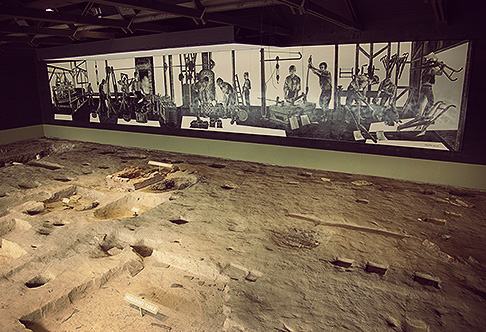 In 1962, a group of students from the University of Illinois approached Deere and Company about excavating the site where John Deere's original shop once stood. Less than a year later, the team uncovered the exact location of where the first steel plow was created as well as a slew of other industry-changing creations. The location of the site has been preserved and an exhibit hall has been built around it, as visitors can see artifacts, news clippings, and photographs while being accompanied by John Deere's voice.
John Deere's Home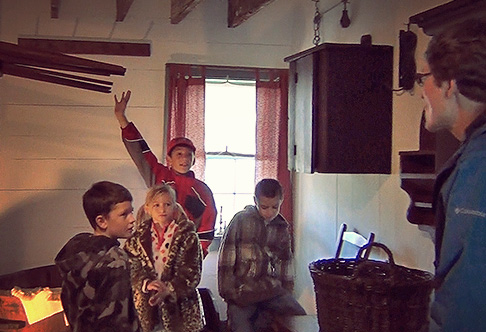 Built back in 1836, John Deere's family home has two levels with four rooms, offering visitors an intimate glimpse into Deere's life as a pioneer. The rooms are maintained as the Deere family would have likely had them, furnished with furniture and household items of the time. The items within the house offer a look into how the family spent leisure hours, cleaned, and cooked.
Gift Shop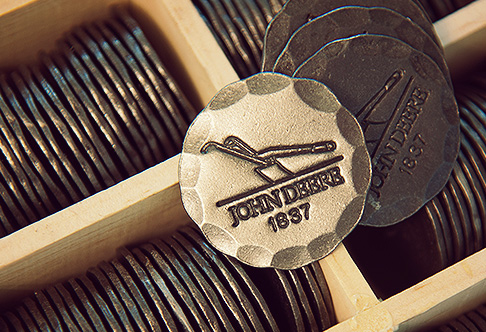 Before leaving the site, visitors should be sure to stop by the gift shop to take something home with them that will serve as a nice reminder of their trip and John Deere. A number of gifts are forged in the blacksmith shop and visitors can even request custom ironwork. The shop also includes a variety of merchandise, with a ride range of clothing, hats, and other site merchandise.
Additional Information
The site is extremely family-friendly, free for children 11 years old and younger, and just $5 for all others. The site is open May-October, Wednesday through Sunday, 9 a.m.-5 p.m, located at 8334 S. Clinton St. in Grand Detour, Illinois.
The John Deere Historical site truly is a wonderful place to visit, offering an all-access look back into the history of John Deere and his everyday life. If you enjoyed this post or want to read others, feel free to connect with us on Facebook or Google+!
You might also like: