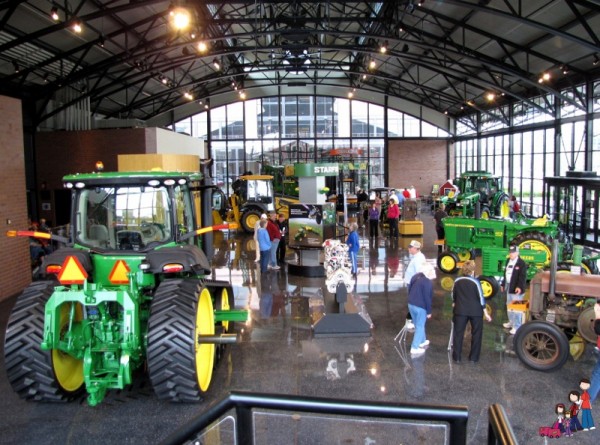 The John Deere Pavilion in Moline, Illinois, underwent a major redesign project during the cold winter months in preparation for the company's 175 anniversary, as it reopened in mid-February with a variety of new exhibits and products on display.
According to a company release, the reopening showcased the near total transformation of the visitor experience at the site. Though the outside of the building looks the same, the scope of the renovation is immediately apparent once the visitor looks inside.
"Today we reopen the doors to the John Deere Pavilion and offer the public a fresh, exciting, and entertaining experience where guests can learn more about how we are all linked to the land," Sam Allen, chairman and chief executive officer of Deere & Company, said at the reopening. "The Pavilion will provide a superb destination for customers, employees, and fans to celebrate their personal connection to John Deere."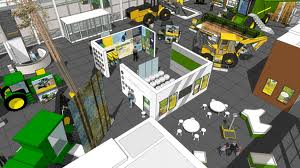 Several machines are displayed in their working environments, allowing visitors who are unfamiliar with the world of agriculture to see what the company's products do on farmsites and worksites around the world. Guests can watch videos that feature owners and operates speaking about their typical workday and how John Deere equipment is vital to their job and helps them shape the land.
Visitors will also be able to see previous concept machines that were explored by John Deere. This will give guests insight into part of the innovation process for the company, as many times these models were produced to test and evaluate new technologies and designs.
For visitors who are looking for a more hands-on experience, machine simulators offer them a chance to try their skills at operating a crawler dozer or excavator. The company provides guests with the machines that are actually used to train professionals who will operate the equipment.
John Deere is a business that has evolved over the course of history, and an exhibit at the company's Pavilion in Moline traces this brand evolution in relation to significant events that occurred in America over the years.
According to the Quad-City Times, the 12,000-square-foot space for visitors also includes the Discovery Zone, a place for children to play with interactive toys that help to teach about agriculture and the company's products in relation to specific jobs on the farm.
The new visitor center is geared towards fans of the brand of all ages, walks of life and from all over the country.
"This facility is all about our customers and all about the brand," Frances Emerson, vice president of corporate communications for the company, told the crowd during the reopening ceremony.
You might also like: