John Deere's complete line of utility tractors truly fulfill the definition of utility, providing operators a useful, beneficial, and in some cases, profitable piece of equipment to complete a variety of tasks including loading, mowing, digging, and more. Deere recently added to its 4 family of compact utility tractors, announcing 4M and 4R models that are loaded with state-of-the-art technology and class-leading features.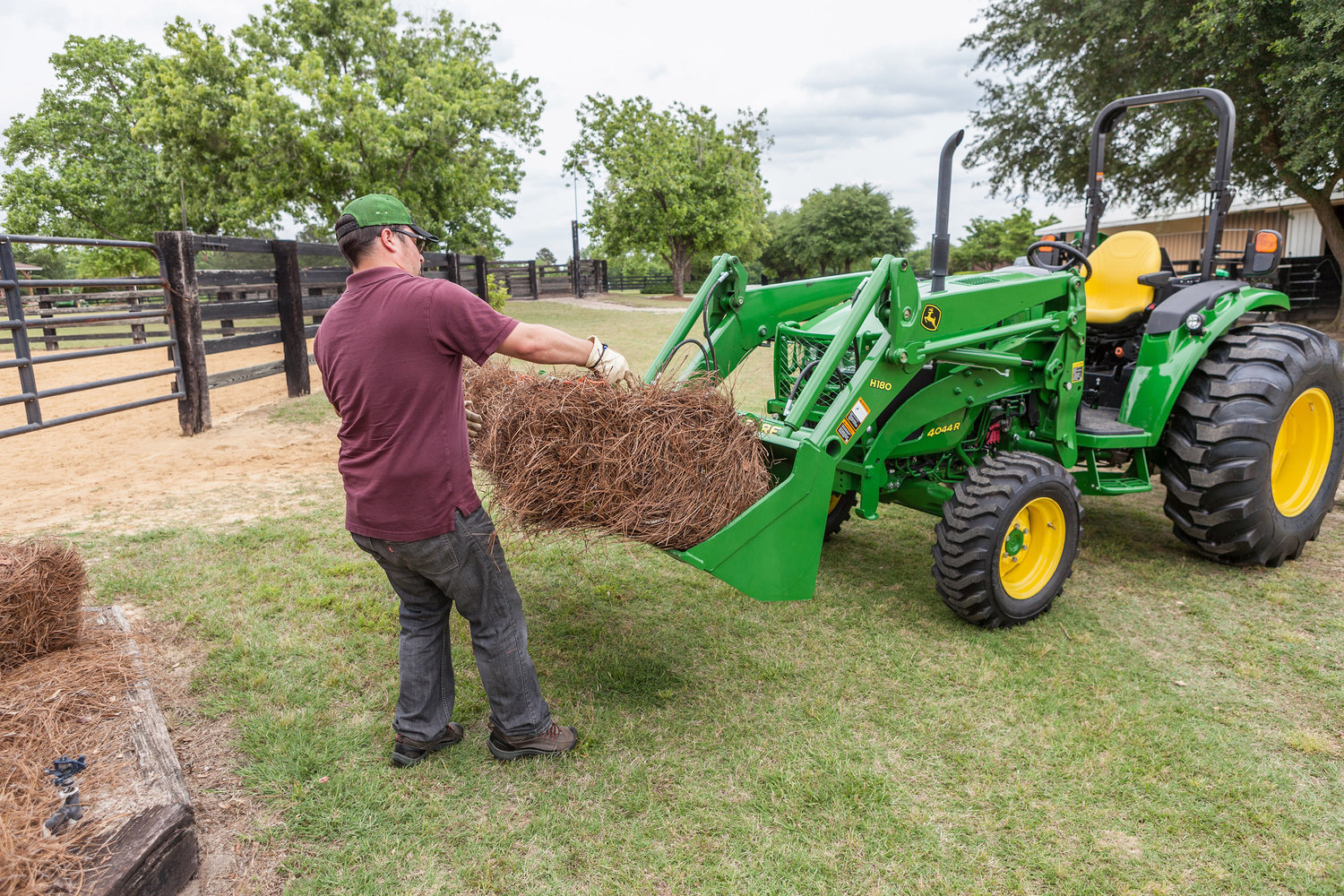 The six new models (4044M, 4052M, 4066M, 4044R, 4052R, and 4066R) are the family's latest additions, providing operators with several features and tools to increase uptime, performance, comfort, and usability for any number of tasks. Let's take a more in-depth look at these features:
Power: The 4 family is Deere's most powerful compact utility tractor line. The 4M and 4R models back up this fact, featuring Final Tier 4 engines, ranging from 43 to 66 hp, providing operators with enough power to complete tough tasks. The 4M models also include hydrostatic transmission with Twin Touch Pedals, allowing operators to easily find the right speed for the job. A power reverser transmission on the 4R Series slows down the transmission when the operator uses the forward or reverse control function.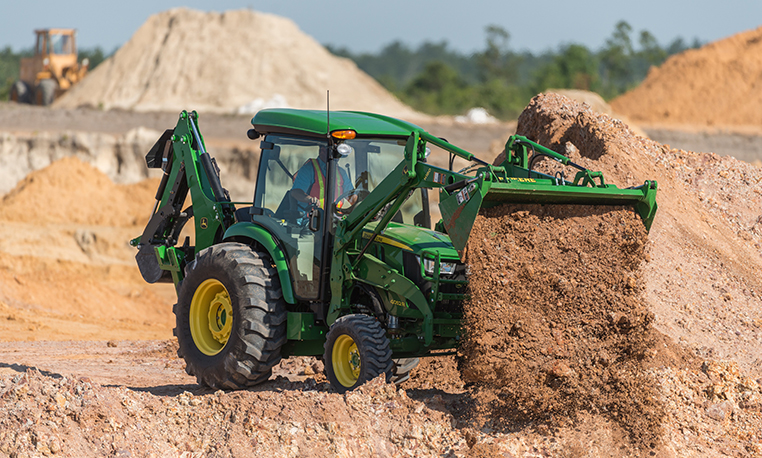 Both new models also come standard with four-wheel drive, providing a little extra power for jobs or conditions that require a bit more from the tractor.
Comfortable Operator Station: The operating station on both models includes several features that provide comfort and easy accessibility. Each model includes a flat floor, ergonomic controls, and a fully-independent PTO. The 4R has more tool storage than other models in the 4 family, adding a center console and a left hand fender tool compartment. The deluxe seat on the 4R models has the ability to swivel up to 15 degrees to either side, providing greater comfort when operating rear implements. The deluxe seat paired with premium work lights, allows operators to work longer hours, comfortably.
Hitch Assist and New Implements: Arguably two of the most important aspects of a quality utility tractor are ease of use and versatility. The new John Deere 4M and 4R Series provides just that, as the 4R boasts Hitch Assist, enabling fast and easy implement attachment, eliminating the need for operators to go back and forth from the seat to the hitch during implement switches.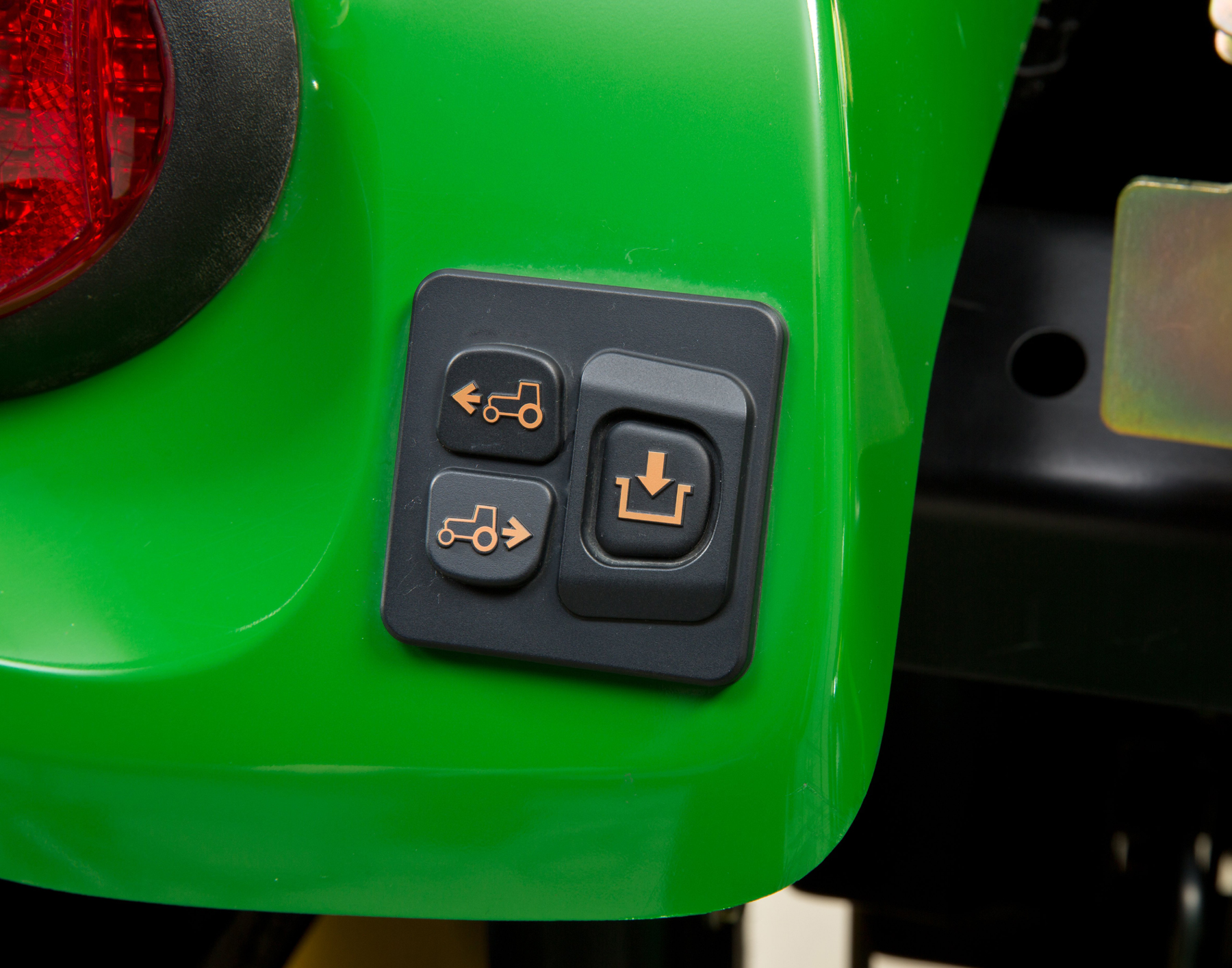 The announcement of the new models also came with an exciting announcement of several new implements to offer even more, including the D170 Loader, H180 Loader, and 485A Backhoe. The d170 Loader is compatible with both new models and is a factory-installed option on the 4M, serving as an effective solution for users who don't need to remove the loader. The H180 Loader is compatible with the 4R series, featuring a self-leveling option and Quik-Park, a mounting system that allows for tool-free mounting/removal. Lastly, the 485A Backhoe is a great tool for excavation jobs and can be installed on both in just five minutes.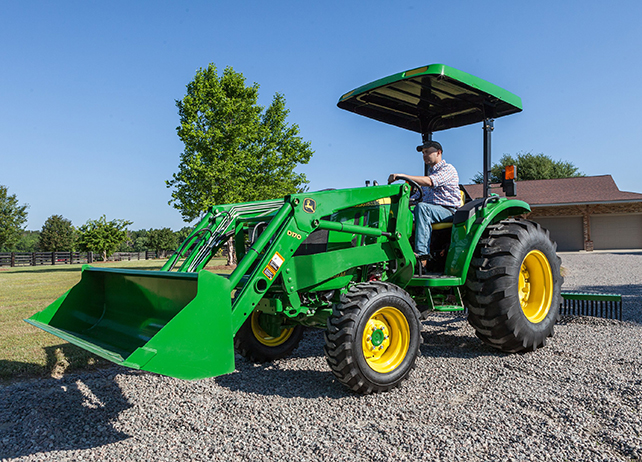 John Deere's new 4M and 4R Series of tractors come at a perfect time, offering homeowners and contracted landscapers a versatile utility tractor designed to meet a variety of needs. If you enjoyed this post or want to read others, feel free to connect with us on Facebook or Google+!
You might also like: