John Deere tractors are known for their versatility, so imagine what these machines can accomplish with the right attachment. Adding a John Deere front end loader to your tractor will allow you to take on typical tasks like loading, transporting, and digging. If you're an owner of a larger tractor, adding one of these loaders will let you tackle bigger jobs like handling large bales, silage, and manure.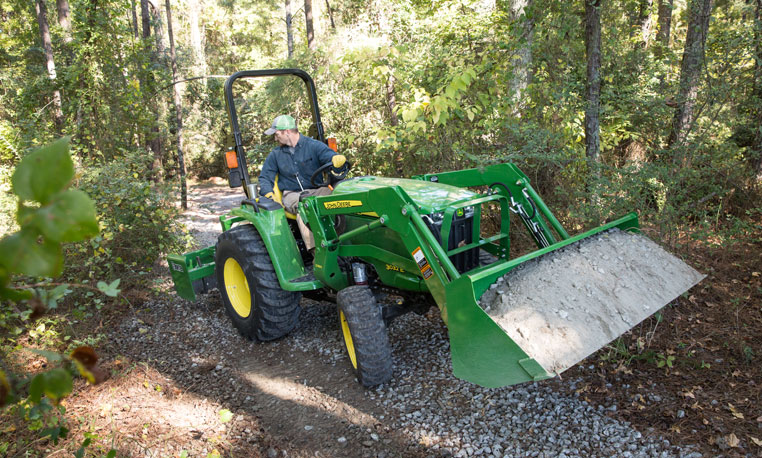 There are many John Deere front end loader options to choose from, so we've put together a list of options to consider when making a selection.
Access the top performing equipment on the market. Explore our inventory of John Deere machinery!
Sub-Compact Tractor Loaders
D120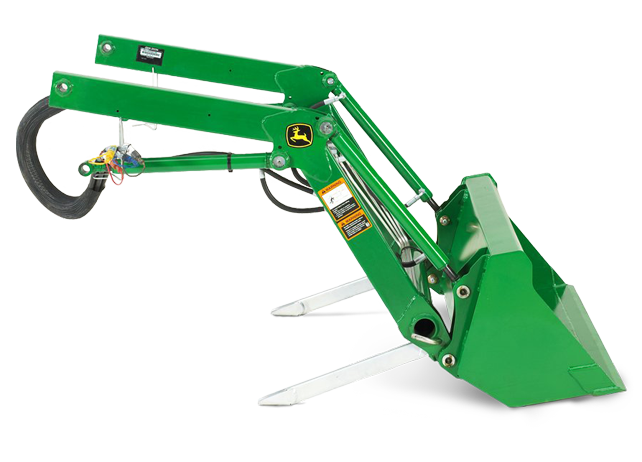 The D120 is compatible with 1023E and 1025R Tractors and has the power to take on big chores thanks to 570 pounds of lift capacity. With 71 inches of lift height, you can move heavy loads heights you wouldn't expect to reach.
H120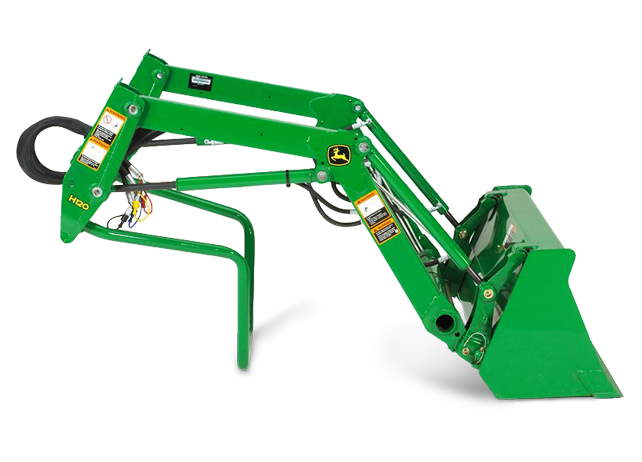 The H120 is also compatible with 1023E and 1025R Tractors, hosting 512 pounds of lift capacity and 71.2 in. of lift height. Additionally, the Quick-Park™ system makes attaching and removing the loader a breeze.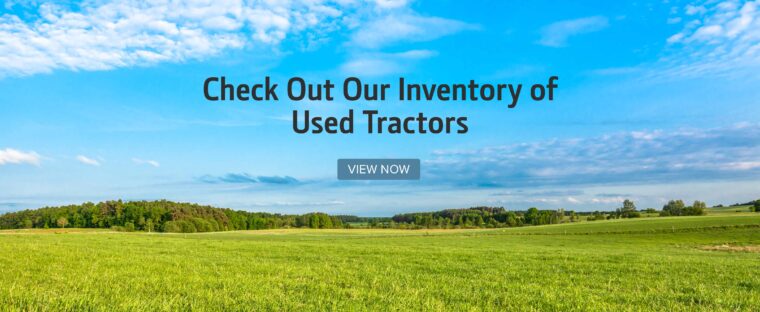 Compact Tractor Loaders
H130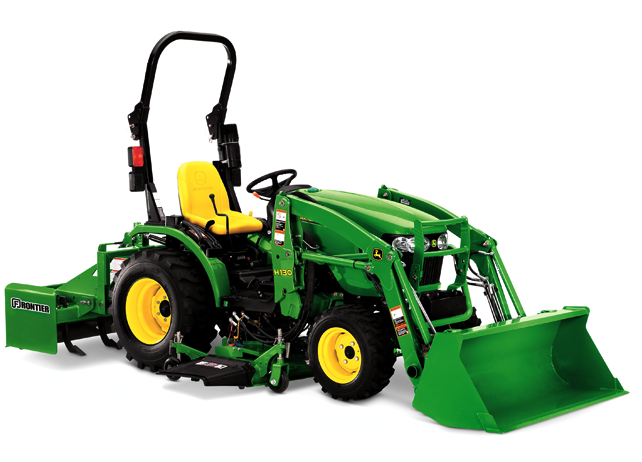 The H130 is compatible with the 2025R and 2032R models and has 717 pounds of lift capacity. This loader is designed to improve visibility and comes standard with the Quick-Park system.
D160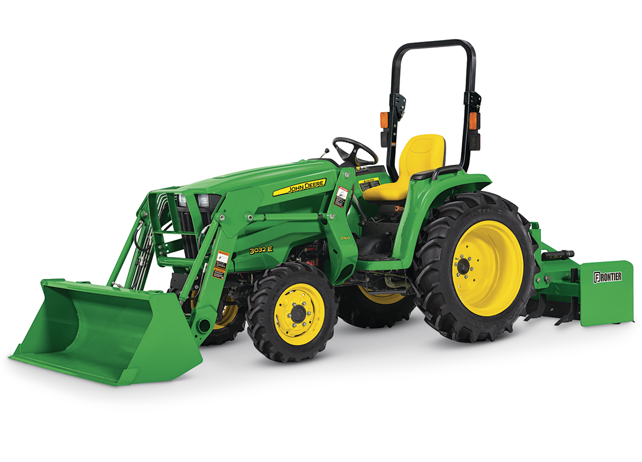 This loader is compatible with 3032E and 3038E Tractors, featuring 977 pounds of lift capacity. The D160 is ideal for small farm and landowners that don't need a lot of extras.
H160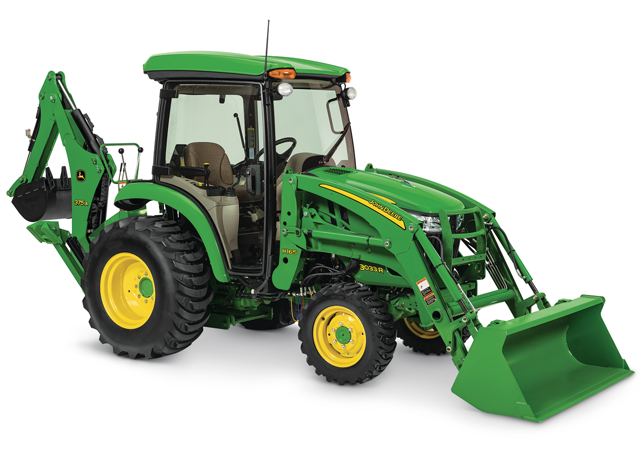 The H160 can be added to all 3R Series Tractors. It features the Quik-Park mounting system, as well as, with up to 999 pounds of lift capacity. The curved boom provides optimal visibility for operators and end-of-pin lubrication means simple maintenance.
H165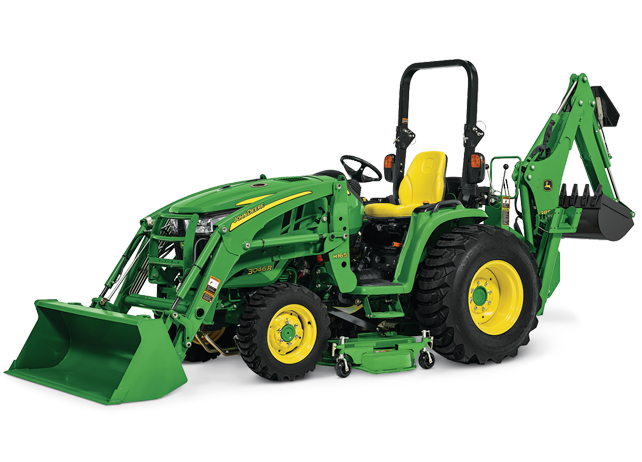 Also compatible with all 3R Series Tractors, the H165 shares many of the same features as the H160. With 1,122 pounds of lift capacity, this model is best suited for large property owners with a demanding list of chores.
D170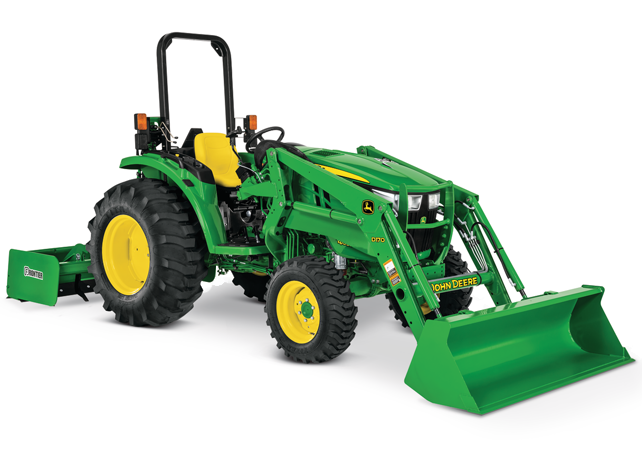 Compatible with 4M and 4R Series Tractors, the D170 has 1,760 pounds of lift capacity and enough functionality to take on tough jobs around the working area. Easy maintenance points keep operator productivity levels high.
H180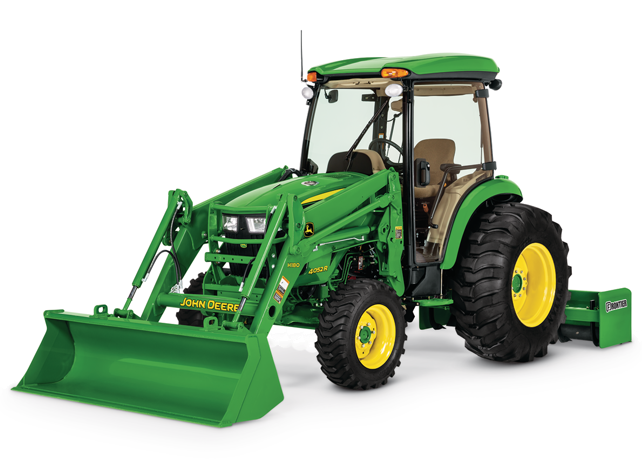 The H180 can be added to 4R Series Tractors and other older 4 Series models of a similar size. This full-size loader allows operators to take on big jobs around the farm, ranch, or roadside.
Utility Tractor Loaders
H240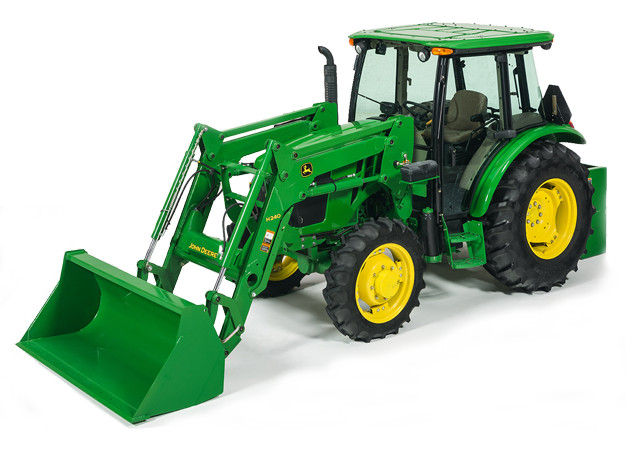 5E Series Tractor owners can add the H240 to their equipment to take on moderate-duty work. It's available in self-leveling (2,580 lb. lift capacity) and non-self leveling (3523 lb.) configurations.
H260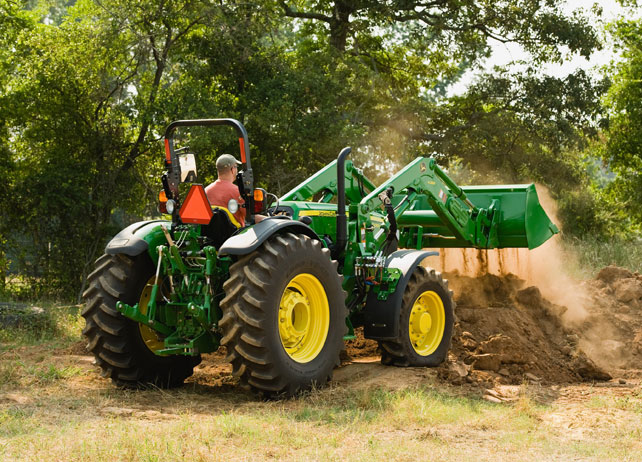 The H260 provides operators with superior strength and visibility with 3,754 pounds of lift capacity at full height. This piece of equipment also features a loader suspension system that enhances the ride. This loader is compatible with the 5085E, 5100E, 5M, and 6E models.
512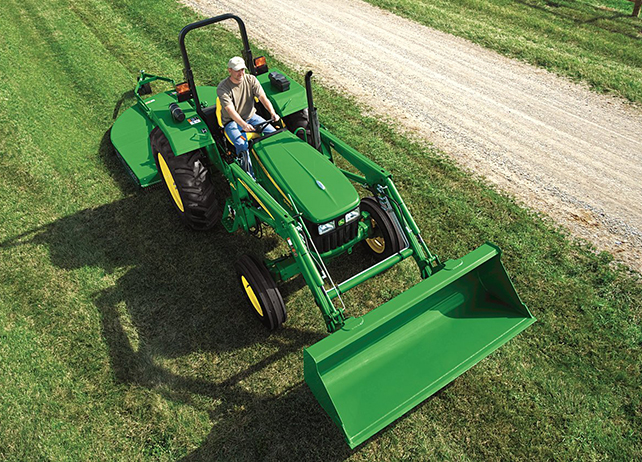 The 512 loader attachment can be added to select 5D and 5E Series 2WD Tractors. This attachment should only be added by operators who do not require the loader to be removed for use during other jobs – this is due to the fact that the mounting frame is solid-mounted to the chassis.
Row-Crop Tractor Loaders
H360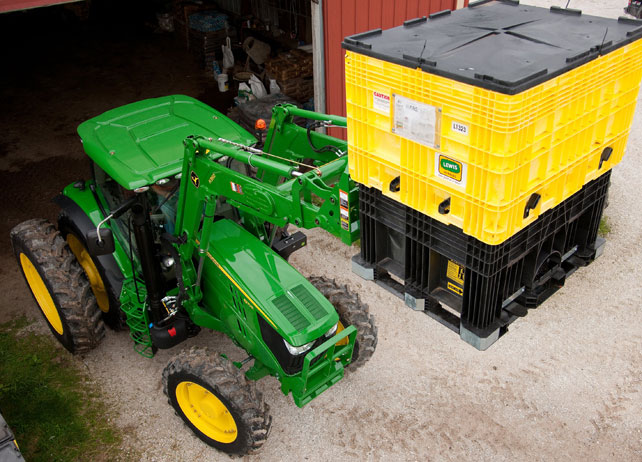 Available on 6M (large chassis) and 6R (large chassis) Series Tractors, the H360 provides superior strength and visibility for those taking on heavy-duty tasks. The parking system lets operators remove or attach the loader to the tractor in minutes without the need for tools.
H380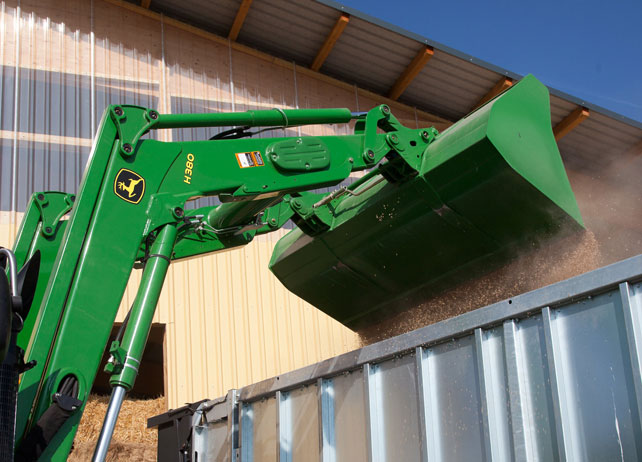 Available on the same models as the H360, the H380 provides a bit more power for the job at hand.
H480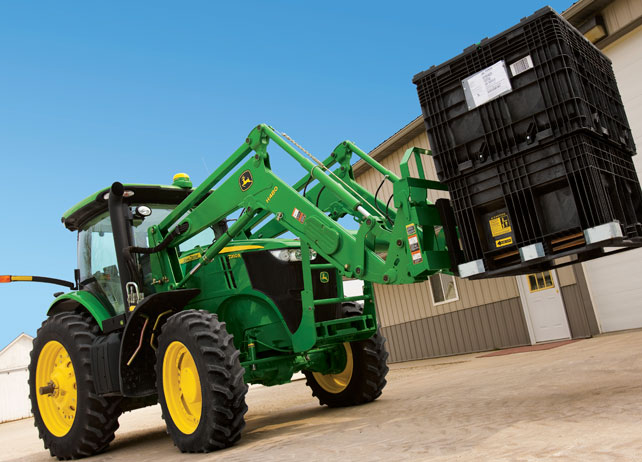 The H480 can be added to Deere's largest tractors, including the 7R and 8R series. Adding one of these loaders to the tractor will boost productivity and allow operators to handle the biggest loading jobs.
If you have any questions about John Deere tractors or attachments, you can contact your local John Deere dealer.
If you enjoyed this post or want to read others, feel free to connect with us on Facebook, Pinterest, or Twitter!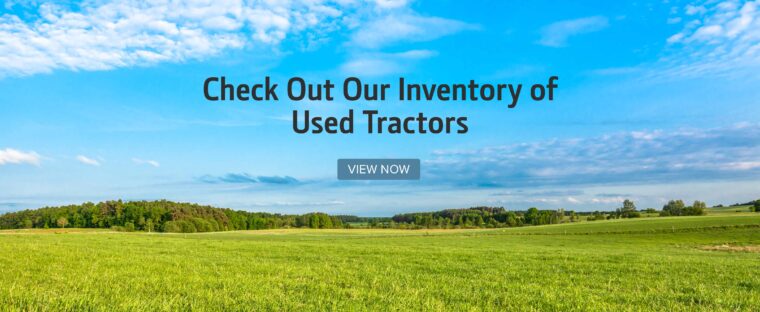 You might also like: