At the peak of the spring season, multi-tasking seems to reach its pinnacle. There are lawns to be mowed, materials to be moved, and loads to be hauled, producing the need for a versatile piece of equipment with all the answers. John Deere's 2R Series compact utility tractor models (2025R, 2027R, 2032R) include several features that give off a "big tractor" feel while being able to be stored safely in the garage.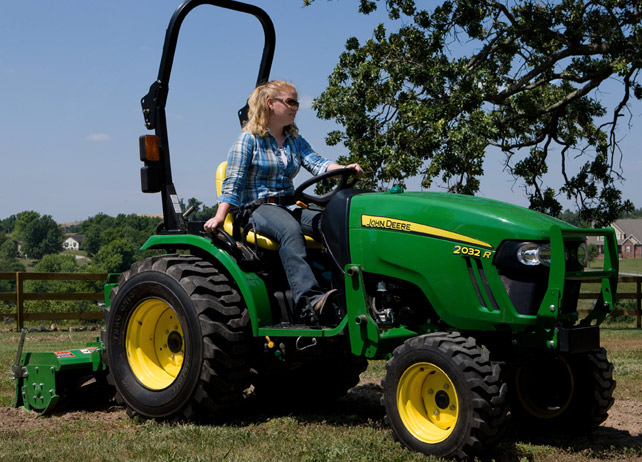 In this post, we will highlight some of the features of the 2R Series that make it a great machine for multi-tasking during the spring.
Powerful Diesel Engine: Whether you're loading, mowing, or hauling, power and torque are key components in getting the job started and completed in a timely manner. John Deere 2R Series models feature diesel engines ranging from 23hp (2025R) to 30.5hp (2032R) and four-wheel drive capabilities. Direct fuel injection allows for instant starting of the machine and lower fuel consumption even when jobs need to be done in below-freezing conditions.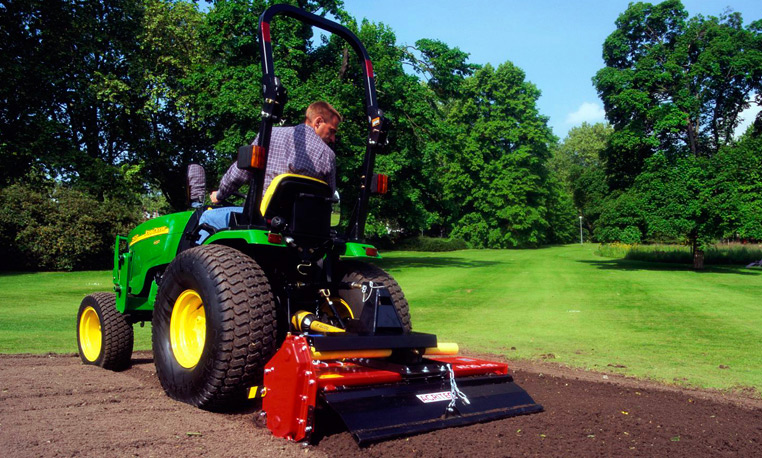 Maneuverability and Comfort: While riding along on a John Deere 2R Series, it feels as if you're operating a much larger machine thanks to the wide operator station platform and several other "big tractor" features. However, its nimble size makes it easy to maneuver in tight spaces as well, providing operators with the best of both worlds.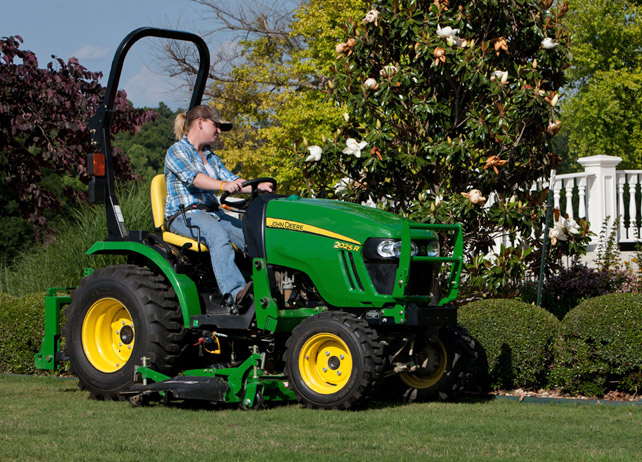 The standard hydrostatic 2-range transmission offers infinite ground speeds even at full throttle, to match the jobs being performed. Through a simple tough of the toe, operators can control both speed and direction of travel. Hydrostatic power-steering and cruise control capabilities makes maneuverability and control a breeze.
Versatility: The 2R Series earns its moniker as a "utility tractor" thanks to its overall versatility and a number of attachment capabilities. Operators can go from loading to mowing in the matter of minutes with help from the loader joystick which is positioned close at hand but clear of the knee.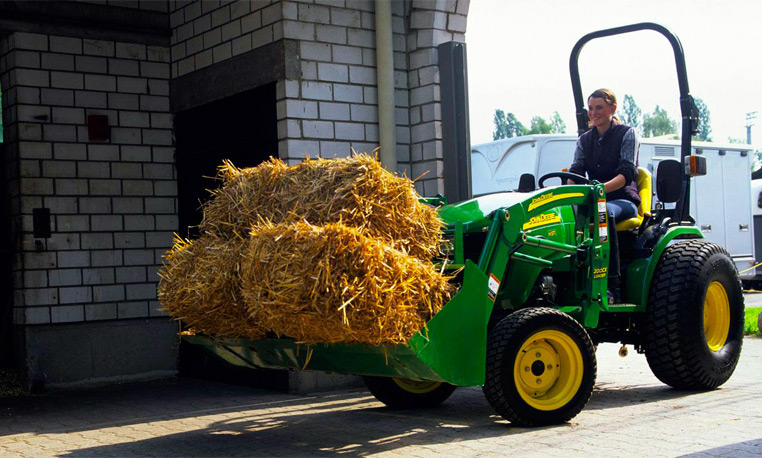 A 3-point hitch and heavy duty axles allow carrying higher and heavier loads such as Material Collection Systems (MCS) for supreme grass and leave collection and for even greater versatility, a front hitch and front PTO are available to equip blades or brooms in a timely manner.
Compact utility tractors are designed to be economically sized without compromising power and usability, and the John Deere 2R Series is no exception. If you enjoyed this post or want to read others, feel free to connect with us on Facebook or Google+! 
You might also like: