As soybean planting season hits full stride across most of the United States and producers work on covering an expected record acreage, we thought it would be a good opportunity to take a moment and better understand the history of soybeans, what they're used for, and some other fun facts that may not be common knowledge.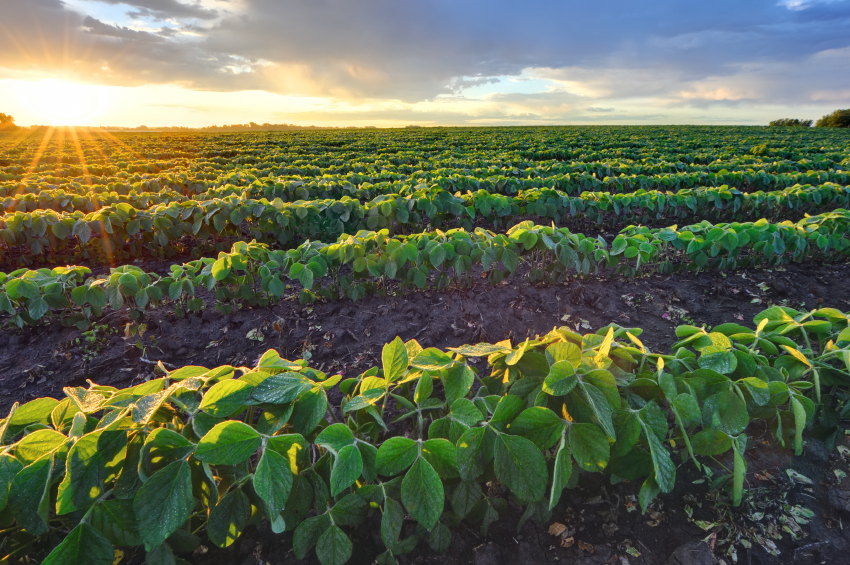 We've put together a list of 15 soybean facts that we found to be either critical to shaping today's soybean production or were simply just interesting tidbits of knowledge worth sharing. Enjoy!
1. Soybeans originated in Southeast Asia and were first domesticated by Chinese farmers around 1100 BC. (Source)
2. Soybeans were introduced to America in 1765 by Samuel Bowen, a former East India Company sailor who had visited China, in conjunction with James Flint, the first Englishman legally permitted by the Chinese authorities to learn Chinese. Bowen grew soy near Savannah, Georgia, possibly using funds from Flint, and made soy sauce for sale to England. (Source)
3. In 1919 William Morse co-founded the American Soybean Association and became its first president. (Source)
4. In 1932–33, the Ford Motor Company spent approximately $1,250,000 on soybean research. By 1935, every Ford car had soy involved in its manufacture. (Source)
5. Approximately 3.06 billion bushels of soybeans were harvested from 73.6 million acres of cropland in the U.S. in 2011.  (Source)
6. The USDA's survey of U.S. crop producers revealed intentions to plant 81.493 million acres of soybeans in 2014. (Source)
7. Iowa ranks first in the nation in corn and soybean production. (Source)
8. Each year, Iowa farmers produce approximately 525 million bushels of soybeans. (Source)
9. The USDA projects consumption of U.S soybeans and soybeans imported in to the United States during the current marketing year at 3.36 billion bushels, equal to the record consumption during the 2009-10 marketing year.  (Source)
10. Brazil is expected to harvest more than 90 million tons of soybeans in 2014, overthrowing the U.S. as the leading soy-producing country. (Source)
11. One acre of soybeans can provide 82,368 crayons.
12. 98% of the U.S. soybean crop is used for livestock feed. (Source)
13. Like the protein found in meat, the protein in soybeans is "complete," meaning all of the eight amino acids needed for human health are present. Soybeans are the only vegetable that contains complete protein. (Source)
14. A 60-pound bushel of soybeans yields about 48 pounds of protein-rich meal and 11 pounds of oil. (Source)
As United States acreage playing host to soybeans nearly pulls even with that of corn in 2014, we thought it was important to share some interesting soybean facts to better understand their use and history within the United States and beyond. If you enjoyed this post, or want to read others, feel free to connect with us on Facebook or Google+!
You might also like: