Tailgating has become a huge tradition in the American culture, providing people with a way to display their support at sports games, concerts, and other celebratory events. For agriculture enthusiasts, no tailgate party is complete without the iconic John Deere logo that gets them even more psyched for the special day.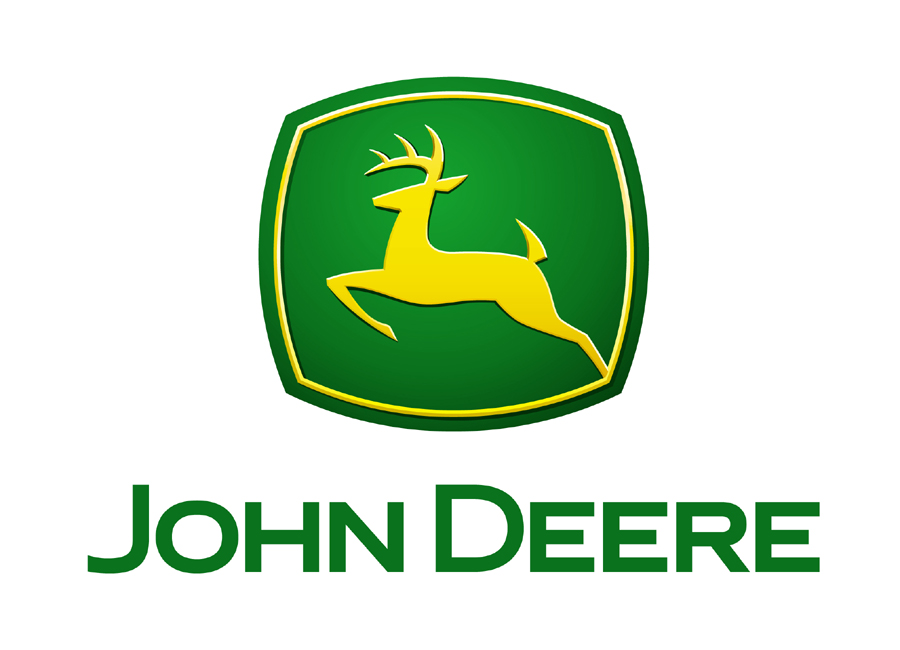 Whether you're preparing for a tailgate party or just looking for an excuse to host one, having the right supplies will make the journey a little easier. Let take a peak at 10 John Deere necessities that will help host an epic party this summer.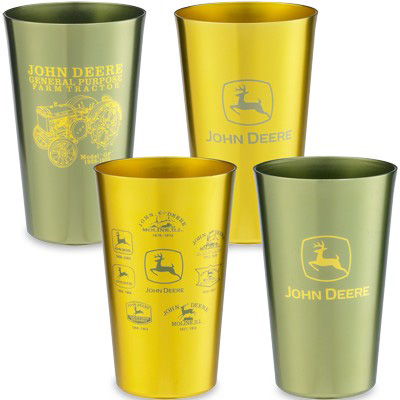 Featuring the John Deere logo, model GP tractor, and historical trademarks, this aluminum tumbler set is perfect for keeping beverages ice cold. Guests will be happy to enjoy 16 ounces of a refreshing beverage in these nostalgic green and yellow aluminum tumblers. What a great way to displaying love for the land!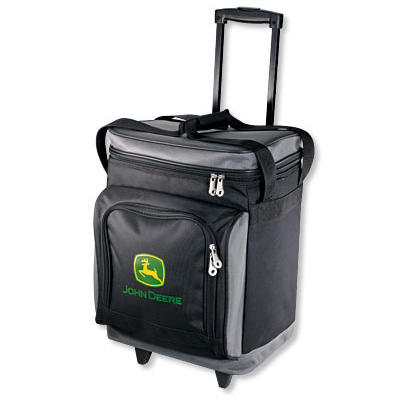 This practical rolling cooler makes it easy to transport cold beverages to and from a tailgate party. The cooler can hold up to 30 of your favorite canned beverages, and also accommodates any food that needs to stay cold. That's not all this cooler is good for; serving utensils and other appliances can be stored in the large front zip pocket.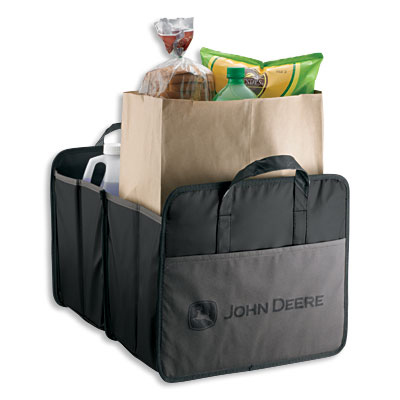 When heading off to a tailgate party, this laminated trunk organizer will come in handy. It's ideal for transporting food, games, and much more. Not to mention, it has an awesome logo printed on the side.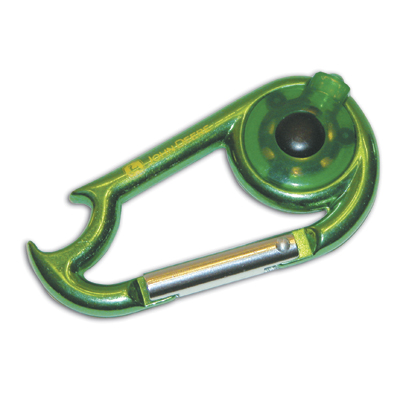 You never know when you might need a flashlight or bottle opener, which is why this John Deere accessory should be kept nearby.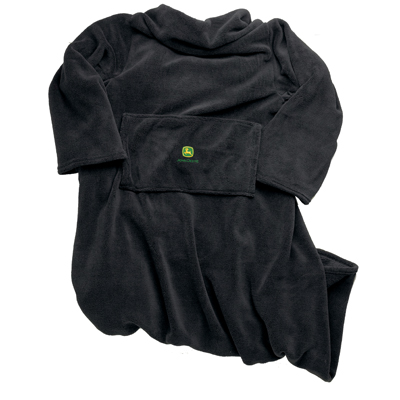 The joy of a tailgate party is able to relax outside with family and friends from sunrise to sunset. This John Deere blanket with sleeves will provide warmth when the sun goes down but the tailgating isn't quite over.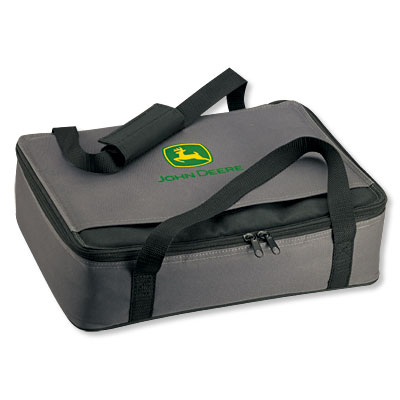 What's a tailgate party without a casserole keeper? This keeper is a great way to bring baking on the road and ensure that it arrives safely at the party. It will preserve hot or cold dishes and also has a designated area to store a serving spoon. Deere fans can say goodbye to crushed casserole!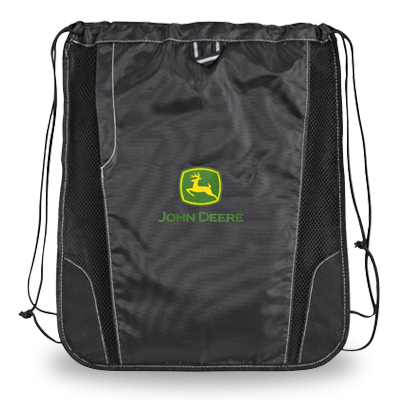 When on the move, this sport pack can be packed with extras and is a great "grab and go" bag. It will keep your hands free for fun, while ensuring that you are prepared for everything the day has to offer.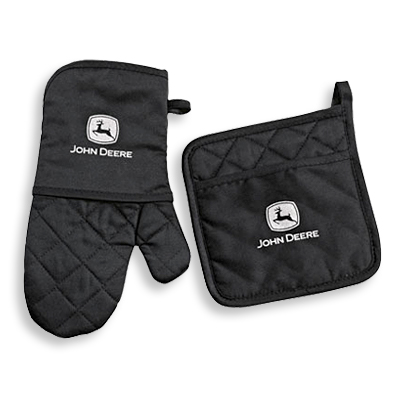 Every cook wants to make sure that all of his or her guests have a taste of the food they prepared with love. With this John Deere set, there's no need to worry about hot plates. Meat that is fresh off the grill can be passed around ensuring that everyone leaves the tailgate party raving about the delicious burgers.
Sherpa Blanket with Tractor Design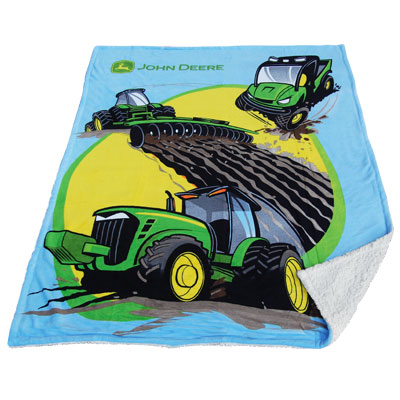 While this blanket design is super cool, you will not be. This tractor blanket will provide warmth and can also be placed on the ground offering a clean place to sit down on.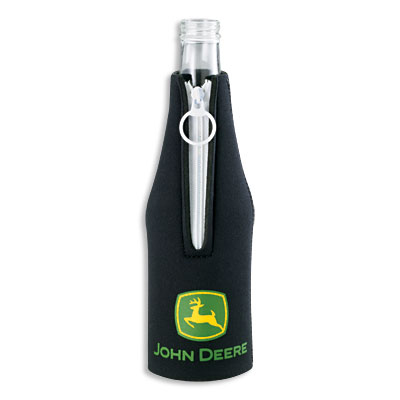 Bringing a bottle koozie to a tailgate party truly makes life easier! With this John Deere koozie, there's no rush to finish a beverage because it will keep bottled beverages consistently cold. Conveniently, it also collapses so that no space is wasted in the cooler.
Hopefully this has inspired you to incorporate these supplies in your next tailgating experience. We're wishing you luck in creating an epic summer party that your guests will remember! If you enjoyed this post, or want to read others, feel free to connect with us on Facebook or Google+!
You might also like: