Pumpkin carving, college football tailgates, apple picking and, of course, harvesting – it's that time of year again. There is something meaningful about all of these things; they are traditions that we have come to know and love.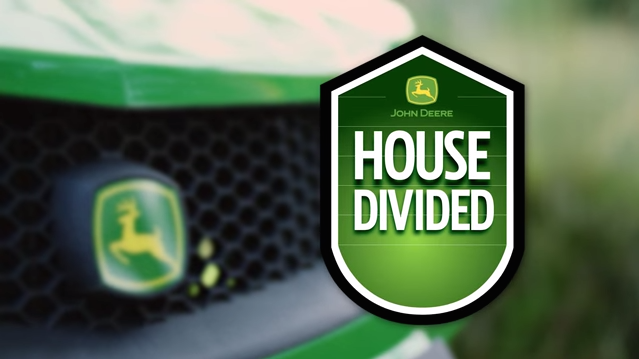 In the spirit of fall (and college football season), we've put together a video gallery for our John Deere fans. Here, you'll witness how college football is done the John Deere way. Enjoy!
https://www.youtube.com/watch?v=E2A1d4joDa0
What happens when loyalty to family conflicts with loyalty to alma mater? Can a Wolverine coexist with a Spartan? See it all unfold as rival super fans under one roof experience game day. No one knows what team will win, but one thing is certain – every Saturday there is a house divided during college football season.
https://www.youtube.com/watch?v=pu5h_oku40Y
With a long historic rivalry between the University of Michigan and Michigan State University, loyalty between brothers could be compromised. These brothers may be rooting for separate teams, but the John Deere XUV590i will always be their tailgate MVP.
https://www.youtube.com/watch?v=30uyc2vPsSQ
It's time to break out the coolers, tailgating supplies, college football clothing and get ready for a victory. There's nothing like some healthy competition, especially when someone in your very own family is rooting for another team.
The rivalry between the University of Georgia and University of Tennessee football teams may never die. Will a Dawg and a Volunteer ever truly get along?
Final Thoughts
Whether you're rooting for Michigan State, the University of Michigan, University of Georgia or University of Tennessee, age-old college football traditions live on. And, John Deere is in it for the long haul.
Do you have any family conflicts with loyalty to your alma mater?
If you enjoyed this post or want to read others, feel free to connect with us on Facebook, or Twitter!
You might also like: