Technology and mobile devices have seen their role in agriculture steadily rise in recent years. Farmers that leverage a combination of these things often times witness an uptick in production at the hands of lowered operational costs and increased uptime.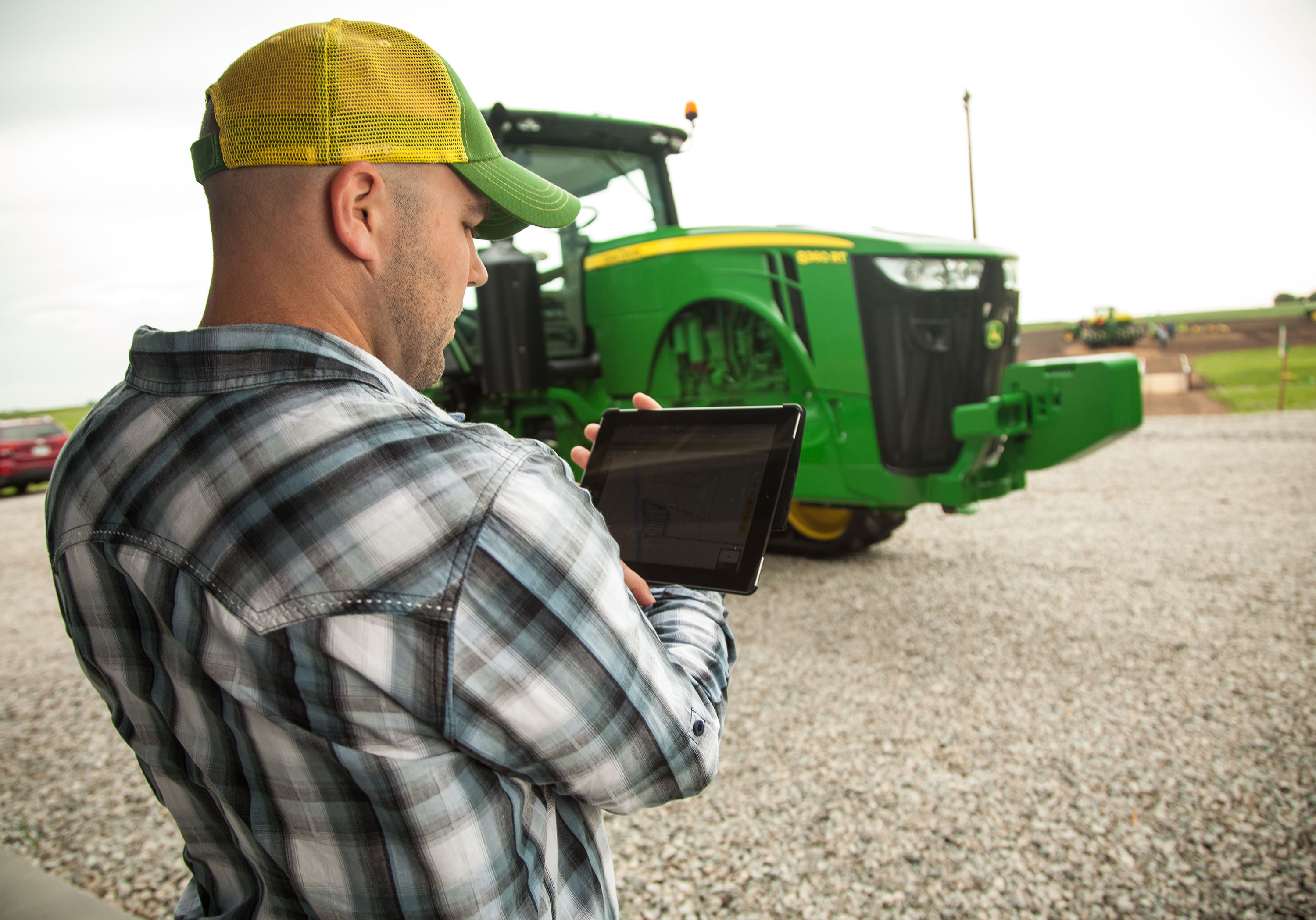 Combining technology with mobile devices, the MyJohnDeere Operations Center serves as a set of tools to improve machine uptime, logistics management, and agronomic analysis for producers of crops on varying sizes of land. With this solution, the customer is in control of the data and can share with dealers, crop consultants, and anyone in their network of trusted advisors securely from connected devices. The following five videos provide a closer look at this technology, enjoy!
MyJohnDeere.com Operations Center
The MyJohnDeere Operations Center serves as an online connection to a whole new world of capabilities and opportunities. Integrating machinery, software and wireless communication, it empowers crop producers with the ability to make smarter decisions with a clear focus. The Operations Center is secure, open, accessible, and insightful; four elements that are key to its success for producers of all types of crops. Learn more by watching the complete video clip.
MyJohnDeere.com Operations Center: Accessible
Franklin Fogleman, owner of Fogleman Farms in Tyronza, Arkansas, explains how he uses the MyJohnDeere Operations Center to get an overarching view of his operation before using its abilities to zoom down to the ground to make better informed decisions pertaining to his operation. The accessibility of the data makes it possible for Fogleman and his team to share information seamlessly.
MyJohnDeere.com Operations Center: Secure
Pat Hammes, owner of Iowa Family Farms in Betavia, Iowa describes the security and accessibility of the stored data on his MyJohnDeere Operations Center. The system allows user to determine who has access to their data, while ensuring the integrity while reducing the risk of loss. Learn more by watching the full video clip.
MyJohnDeere.com Operations Center: Insightful
Kirkman Finlay, owner of Gonzales Land & Timber in Columbia, South Carolina, explains MyJohnDeere Operations Center's role in controlling costs and time, two things that are common issues facing many farmers. This video looks at the technology's ability to cut down the prescription process from 45-60 minutes to nearly five. Kirkman believes the Operations Center hits the "sweet spot" regarding technology's role in agriculture. Learn more by watching the complete video clip.
MyJohnDeere.com Operations Center: Open
 Jamie Blythe, field manager of Blythe Cotton County in Town Creek, Alabama, explains MyJohnDeere' role in making valuable data open between the dealer, advisors, family, and any other important members of the operation. The openness and compatibility is made possible through a wide range of software packages and devices. Learn more by watching the full video clip.
Leveraging internet connectivity and data sharing, the MyJohnDeere Operations Center present crop producers with a solution that connects them and their team with valuable agricultural machinery and field data to better the operation. If you enjoyed this post or want to read others, feel free to connect with us on Facebook or Google+!
You might also like: