As we rumble through the crop harvesting season, John Deere's large agricultural equipment is likely a common sight in certain areas of the country. However, aside from crop production, we understand there are still many other year-round tasks and chores to complete around the farm, ranch, or worksite.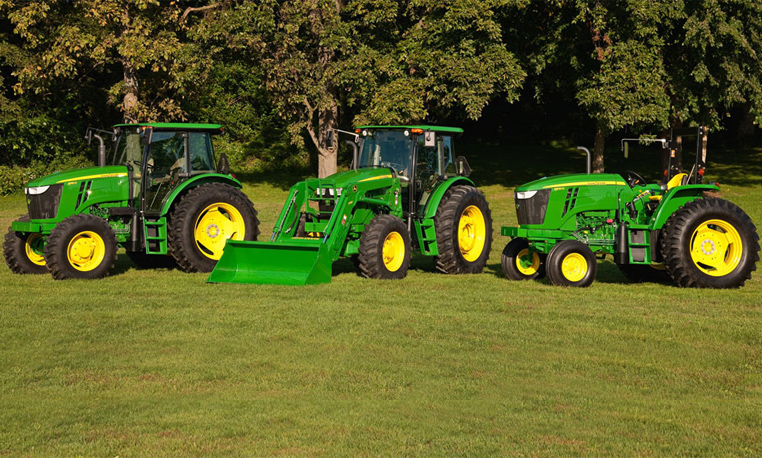 For a piece of equipment that's easy to handle and was born to help complete these projects, property owners should take a look at the John Deere 6D Series. Let's take a look at some of the 6D's features that make it a sensible tractor that's ready to work hard for no-nonsense operations.
Simple Cab and Control Features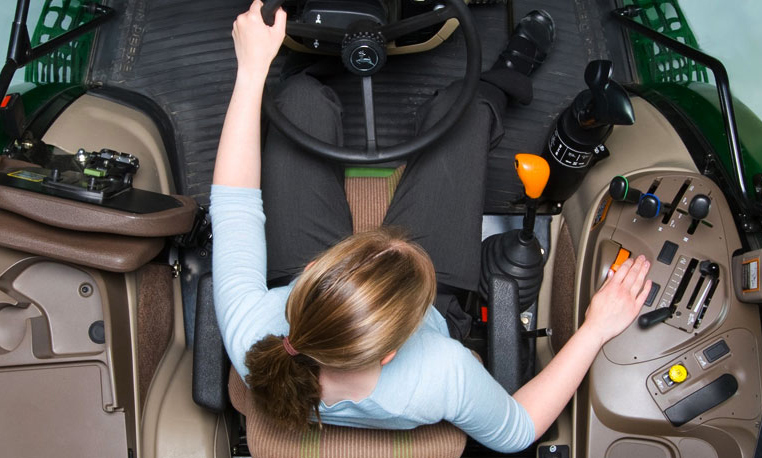 The cab and control features inside John Deere 6D tractors are designed to be very easy to use. Critical controls (PTO engagement, range and gear selectors, and hitch and SCV levers) can be found on the operator's right side to allow for one-hand access. PTO can be activated by the push of a button, and on the dash, operators will find indicator lights for the parking brake and MFWD system. Tilt-and-telescope steering and outstanding visibility make it a very east to control machine.
Open Operator Station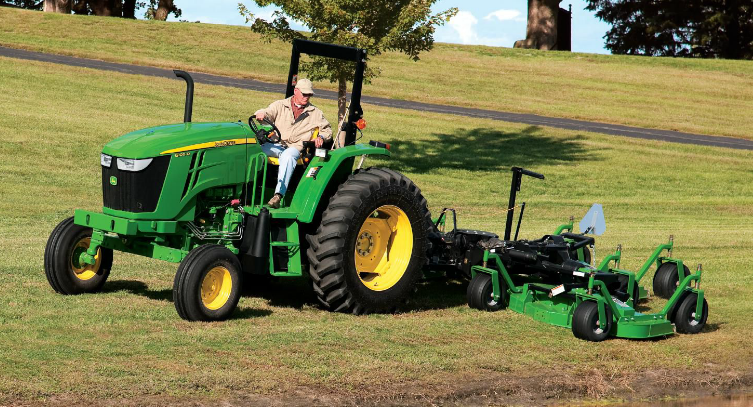 The 6D Series, in its natural form, is best-suited for work in moderate climates, where most of the chores will be done in fair weather. Both of Deere's 6D open-station offerings (105 and 115 hp) include standard features like a folding, two-post RollGard roll-over protection system, uncluttered operator environment, and clear views in all directions. Of course, additions like a sun canopy, ROPS-mounted worklights, and much more can be added to make it your own.
Power to Get the Job Done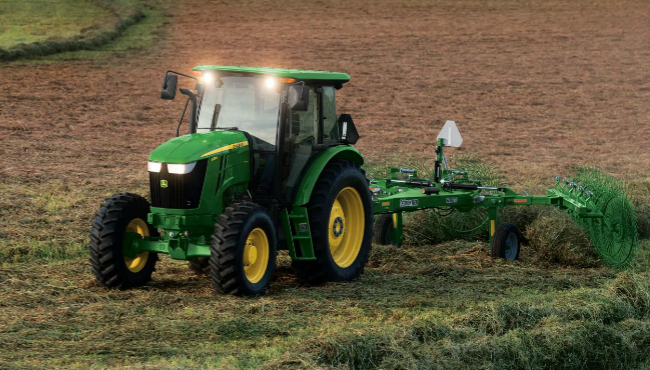 The 6D Series draws it power from PowerTech PVX and PWX 4-cylinder 4.5L engines. These engines provide enough power to till, mow, rake, bale, lift, load, and more. When it comes time for periodic machine service or maintenance, the 6D is extremely easy to attend to with access to the oil filter, air filter and water separator, all at the operator's fingertips.
Smooth-Shifting Performance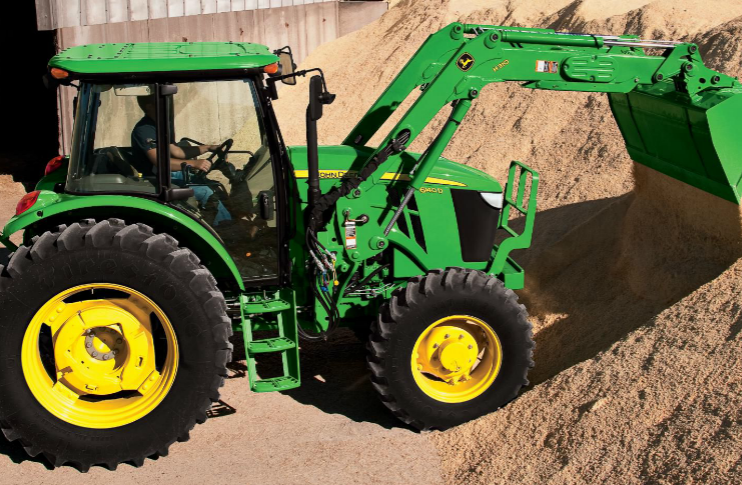 Every 6D tractor comes standard with a 12-speed PowrReverser transmission. The optional 24/12 Hi-Lo PowrReverser gives operators more gears and more options. Whatever work is being done, the 6D Series transmissions and components stand up, so operators have the performance, durability, and low cost of operation that they expect.
Versatility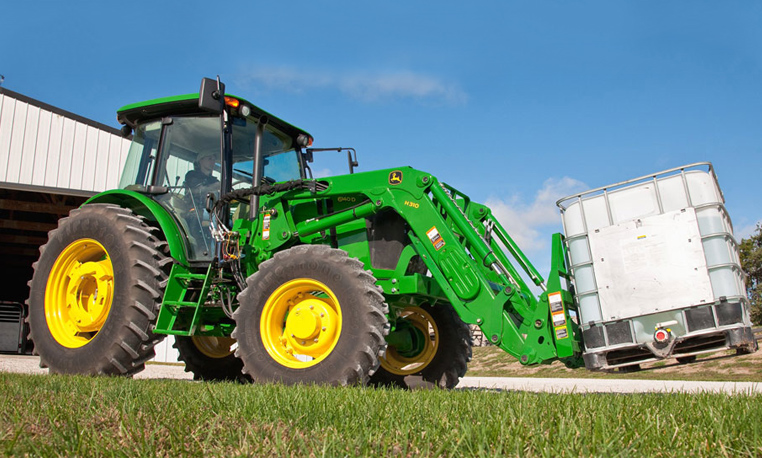 Equipping the 6D Series with attachments such as the H Series loaders, rotary cutters, and balers is made possible thanks to high lift and hydraulic capacity. After all, how would you tackle all the chores from the cab of one machine without the help of some of its friends?
The John Deere 6D Series of tractors are designed to be easily operated while provided enough power and versatility to get virtually any job done around the farm or ranch. If you enjoyed this post or want to read others, feel free to connect with us on Facebook or Google+!
You might also like: