Women can be challenging to shop for, especially when it comes to attire. If you want to purchase a gift your wife, sister, mother or friend and it has to be stylish, you may be in a bind – until you see what John Deere has to offer. John Deere has a wide selection of hats for the female with a passion for all things agriculture. Take a look at some of the pieces from its latest collection of John Deere hats to solve your gift-giving dilemma, today.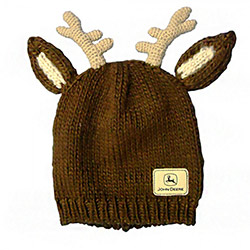 The Knit Beanie with Deer Antlers from John Deere is not only adorable, but extremely warm. In chocolate brown, the hat is sure to complement any outfit, and it comes with suede John Deere logo patch. Best of all, it comes in one-size-fits-all.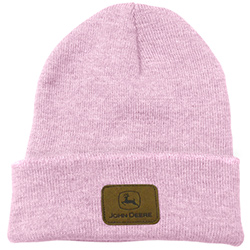 Are you shopping for a woman who isn't all about frills and thrills? For the conservative female in your life, play it safe with the Women's Knit Beanie in Pink. This simple beanie is composed of a soft pink that's easy on the eyes. Furthermore, it's made of a warm acrylic material that will keep her head warm on even the coldest days.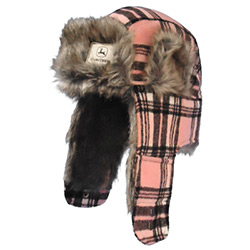 Not everyone likes the cold weather, and if you're buying a gift for a woman who likes bundling up, you'll want to take the John Deere Women's Brown and Pink Plaid Trapper Hat with Fur Lining into account. This hat has a 100 percent polyester wool-like outer shell with a poly fur lining. It also has brass straps at the ear flaps for attachment.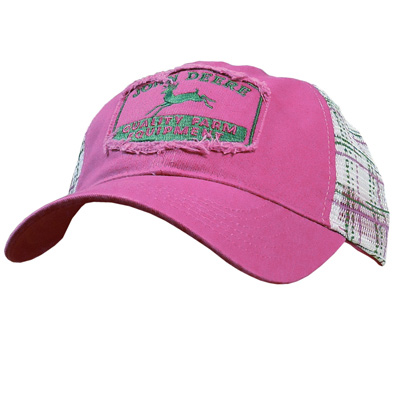 Some women just want to play alongside the boys, and the Ladies Distressed Vintage Plaid Cap can help them fit right in. This hat, which is a licensed John Deere product, has a pink and plaid design on white mesh. It's made to look distressed, and it has an adjustable snap closure in the back.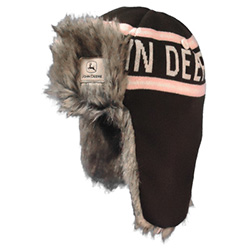 If you're shopping for a young woman who wants something that looks a bit more stylish, consider the John Deere Women's Brown, Pink and Cream Hockey Trapper. This hat is sure to match any ensemble, and even if it isn't being worn to play hockey, it'll keep her warm on the coldest nights. Similar to other John Deere trappers, this hat has a 100 percent acrylic shell and 100 percent polyester fur lining.
Whether you need to buy a birthday present or you're looking for an anniversary gift, hopefully this list of John Deere hats has spawned some fresh ideas!
If you enjoyed this post or want to read others, feel free to connect with us on Facebook or Google+!
You might also like: