You may be done harvesting your crops with your John Deere machinery, but it's worth taking a look at your equipment to plan for the year ahead. A winter equipment inspection can extend the lifespan of your equipment and make sure that everything is ready to go next spring. Here are some of the services that John Deere dealers provide for your machinery over the winter.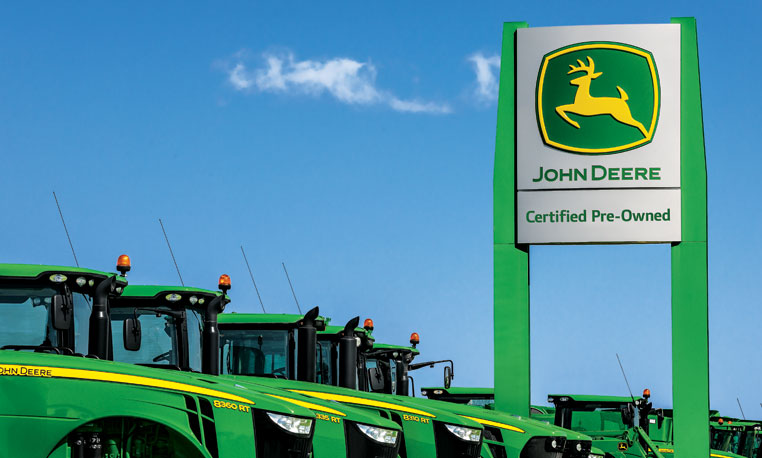 Tractor Inspection

The John Deere tractor inspection service highlights any issues that may require fixing before the next farming season. Additionally, you'll have peace of mind knowing that the professional is using genuine John Deere parts to keep your tractor running at peak performance. Certified technicians will ensure that nozzle capillaries are not worn out and verify that your fuel and air filters are not blocked.
Combine Inspection

Through John Deere, you can get a 180-degree inspection of your combine this winter. Identifying issues with your combine before the upcoming spring can help you maximize uptime and boost the machine's overall performance.
Forage Harvester Inspection

A forage harvester inspection can make sure that you have a productive harvest next season. Technicians can verify that your knives are sharp, meaning you use less energy each time you harvest. Additionally, you can have a new "All Crop" Dura Line Shear Bar installed, which lasts three times longer than a standard bar.
Sprayer Inspection

If you haven't considered having your sprayer inspected this winter, think about the fact that 60 percent of spraying costs can be attributed to chemicals. To make sure that none of that money is going to waste, have a John Deere technician take a look at your sprayer before winter's last frost subsides.
Final Thoughts
In addition to verifying that your farm equipment is in working condition before the spring, there are a few tips you can take into account to keep your machinery in tip-top shape throughout the winter.
GRIT Magazine recommends looking to your operator's manual for the best advice on how to keep your equipment running smoothly. If you can't find these documents, your next best bet is to check the basics – your engine oil level, hydraulic system, and your tires. As you inspect your equipment, replace items as needed. Consult a John Deere professional to clean your filters as necessary, and consider having your diesel pump inspected for any underlying issues.
While it can be challenging to maintain your equipment over time, consider the money you are saving by keeping everything in working order through winter equipment inspections. Your farming equipment is an investment – treat it like so to reap all of the benefits.
If you enjoyed this post or want to read others, feel free to connect with us on Facebook or Google+!
You might also like: