As crop producers know, not all tractor models are ideal for every crop scenario. Some crops, such as strawberries, broccoli, cauliflower, and more, call for equipment that will prevent physical damage and maintain their integrity prior to hitting the market. To help producers meet these needs, John Deere offers a couple different "Hi-Crop" tractor options.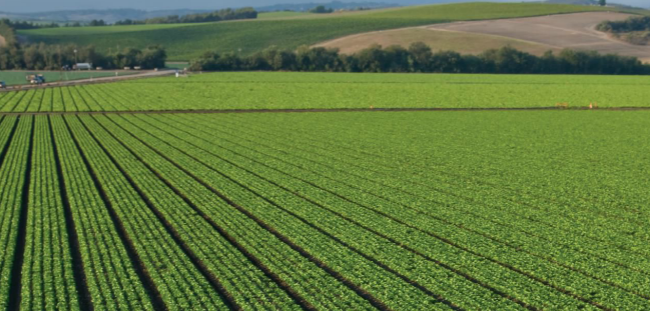 Let's take a closer look at two of the most recent John Deere Hi-Crop Tractor options (the 5100MH and 6150RH) and learn about some of the features that can help simplify life for those producers that require a little more lift on a daily basis.
John Deere 5100MH Hi-Crop Utility Tractor

An ideal fit for crops that demand higher clearance, the 5100MH provides operators with 23 inches of front axle space from the ground to the machine and a mind clear from thoughts of danger to the crop. This tractor provides owners with up to six SCVs, which deliver a total of 18.4 GPM hydraulic flow to pull-type attachments. The 5,600 pounds of rear hitch lift capacity and a sturdy frame make it a nice sidekick when taking on tough jobs.
The 5100MH can be equipped with the 16/16 PowrReverser transmission (ideal for jobs that require frequent directional changes) or the SyncShuttle Plus 12/4 transmission (for more "basic" chores). All 5100MH Tractors include a number of comfort and convenience features regardless of which (open or closed) operator station is chosen.
John Deere 6150RH Hi-Crop Row Crop Tractor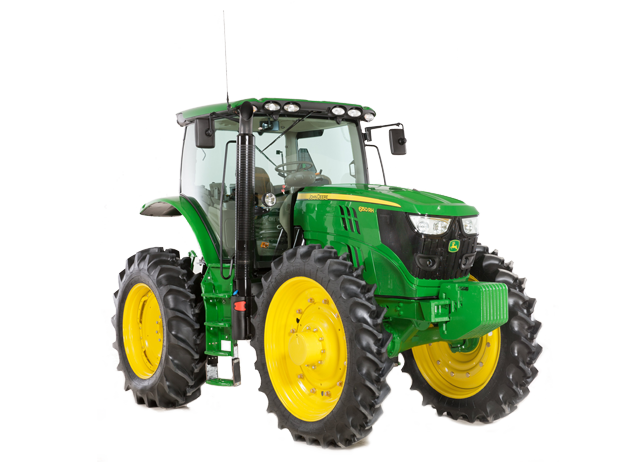 Producers that spend the majority of their days in the field looking down on vegetables, tobacco, sugar cane or crops planted on ridges should consider investing in a 6150RH Hi-Crop Tractor. Built on a full-frame design and playing host to a PowerTech PVX/PSX Stage III B engine, a Category 3/3N hitch with 9,193 pounds of lift capacity and a hydraulic system that puts out 30.1 GPM of total flow, the 6150RH provides power for productivity enhancement in special situations.
This tractor provides ample front axle clearance for raised beds or hills and hosts a rear drop axle that can accommodate tread settings from 60 to 88 inches. The ComfortView cab features a modern, automotive-style instrument panel which includes two large analog dials for engine and tractor speed. The CommandCenter allows operators to customize their most important tractor functions and replaces the necessity of a performance monitor.
While there are a number of ways to prevent physical damage to crops while working in the fields, these John Deere tractor models were born for the job. If you enjoyed this post or want to read others, feel free to connect with us on Facebook or Google+!
You might also like: