Buying a used tractor can make sense, depending upon your situation and needs. Well-maintained used tractors provide close-to-new conditions at a lesser cost for those looking to add to their fleet or make their very first equipment purchase.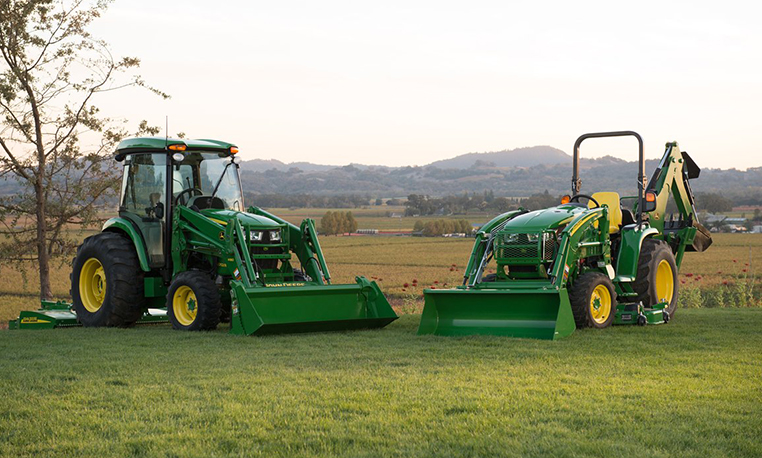 What Should I Look For When Buying a Used Tractor?
When purchasing a used tractor, it is important to understand how certain features/ details can help or hinder the longevity of your tractor. Here are some of the most important things to look for when buying a used tractor.
Low Hour Meter 
When researching and looking for a used tractor, try to find one that has less than 5,000 hours on the hour meter. The truth is, if a used tractor was not maintained properly, malfunctions may start to happen after the 5,000-hour mark, and repairs can be expensive. 
Diesel Engines
Diesel engines are proven to perform better than gasoline engines. Some older and used tractors may have gasoline engines, which can affect the quality of the ride. When looking for your next used tractor, be sure to check that it has a diesel engine.
1960s Production Date (or Onward)
While tractors older than the 1960s can be nostalgic, they lack the security features necessary to operate securely and safely. When purchasing a used tractor, be sure that the tractor was produced in the latter part of the 20th-century. This ensures that the tractor is safe for use. 
Three-Point Hitch
A three-point hitch is a type of hitch used for attaching plows, cultivators, or other implements to an industrial or agricultural tractor. Most farm equipment uses a three-point hitch, so it's important to be sure the used tractor you purchase is compatible.
5 Things to Consider When Buying a Used Tractor
Purchasing used is easy to justify, not only for yourself, but also for your business/financial partner. The most difficult part of the decision is actually selecting the right pre-owned equipment for your situation. Before buying a used tractor, consider the following:
1) Buying a Tractor is not the same as Buying a Car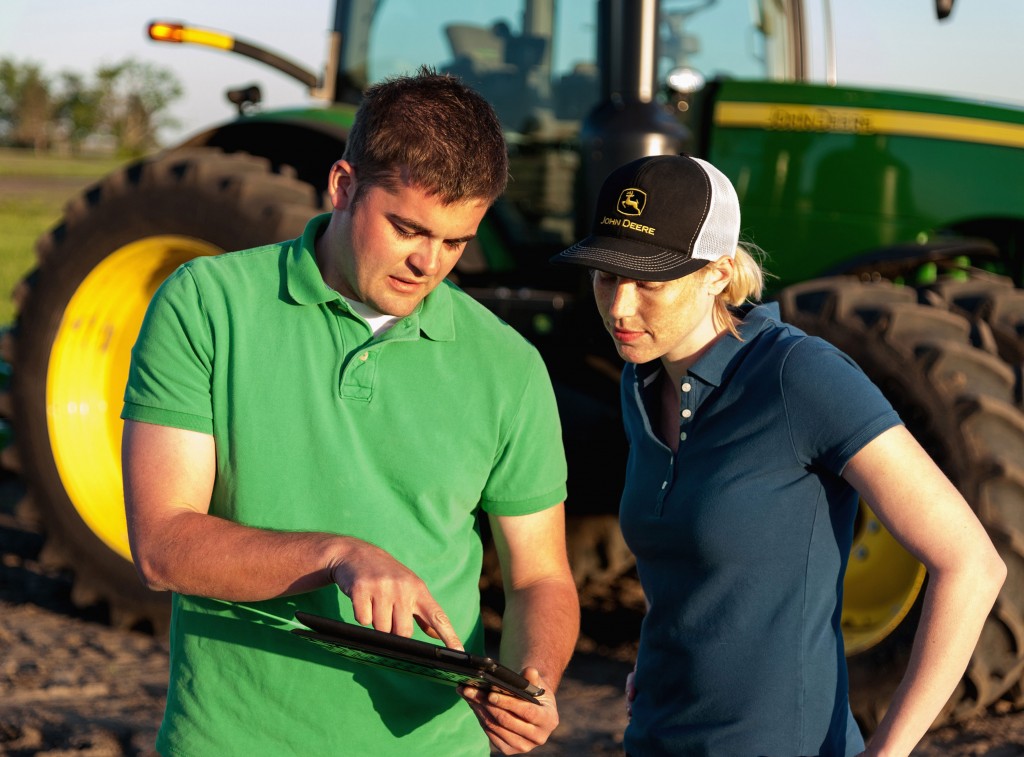 When deciding on purchasing a used tractor, many people draw comparisons to the car buying process. While the two processes share some similarities, there are some fundamental differences.
For example, the typical automobile stays on the road for about 10-15 years while tractors can last indefinitely if meticulously maintained. You may not look for a 30 or 40 year old automobile, but a tractor that old just may fit within your price range and meet your needs.
2) Identify Your Needs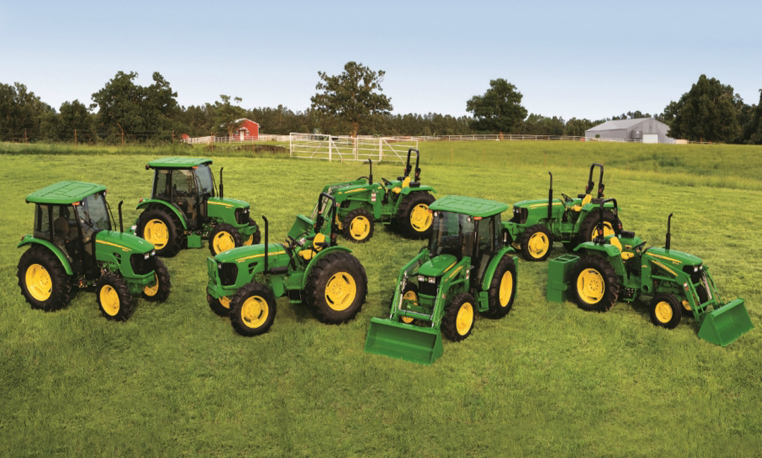 Experienced used tractor buyers will already understand this, but for those looking to purchase their first tractor, it's important to note that there are several different types to choose from on today's market. Before you do anything else, it's a good idea to narrow down the category that best suits your particular needs. The most common types of tractors include:
Compact Utility Tractors – These are smaller tractors designed to be used for many everyday landscaping and grounds maintenance applications.
Utility Tractors – Versatile in capability, general-use utility tractors are often used for grounds maintenance, wagon pulling, and even hay production.
Row Crop Tractors – These tractors are more specialized in the tasks they are designed to perform. They are well-suited to work well with a variety of field-use implements and applications.
Articulated 4WD Tractors – Normally used in grain operations to handle tillage and seeding type work. Also often used for land leveling and dirt transportation.
Various implements and accessories are available for all types of used tractors—successfully broadening the range of versatility.
3) Consider Price Range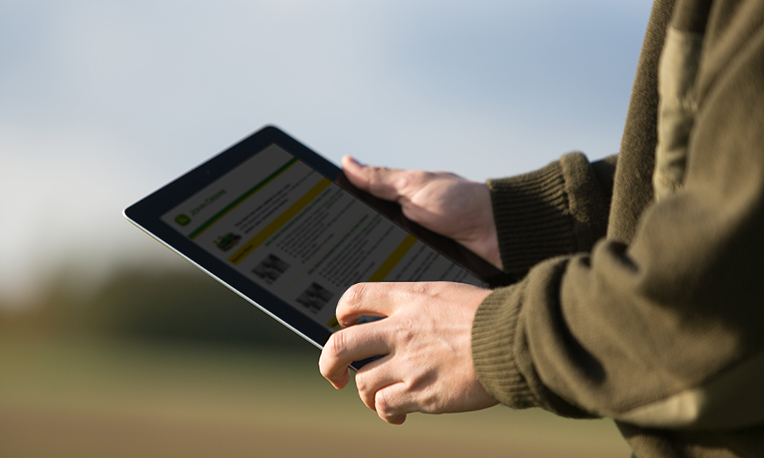 An important consideration in any major purchase is understanding and deciding on a price range. Quality pre-owned tractors are available even for the tightest budgets. By choosing a figure and standing by the decision, you'll narrow the options even further—allowing you to focus your scrutiny on the most relevant used tractors.
4) Gather Background & Details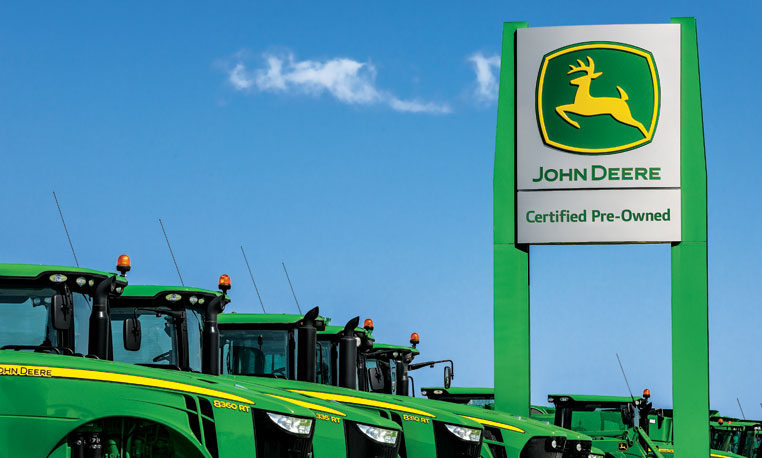 Once you've narrowed down your list to several used tractor models that will fit both your intended use and your budget, it's time to really dig in and do some research. You'll want to find out all of the particulars of the models you're looking at—everything from the tractors' capabilities, to their history of use, and of course, what kind of maintenance and repairs were done in the past.
In an effort to simplify this process, John Deere dealers have begun implementing a Certified Pre-Owned program which employs a comprehensive inspection checklist to ensure all critical parts of the equipment perform as promised.
5) Close the Deal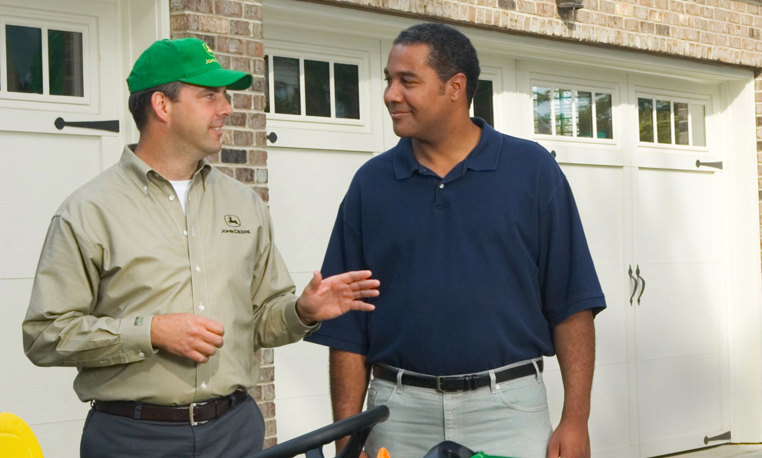 Once you've more or less decided on a particular used tractor that you'd like to purchase, it's always a good idea to double-check how the sales transaction itself will be handled. For example, will financing with attractive terms be available for your purchase? Will transportation be provided by the seller, or will you need to arrange transport? Is an extended protection plan (warranty) available? Answering these questions before closing the deal on your next used tractor is extremely important to be sure you don't end up with any hidden costs after your purchase.
Find the Right Used Tractor with MachineFinder
John Deere MachineFinder takes pride in offering our customers with top of the line used tractors that meet each requirement listed above.
Wrapping up the deal with MachineFinder is usually quite straightforward once you've chosen just the right tractor for your needs — and most experienced sellers will be able to guide you through the process of closing the deal.
Ready to purchase a used tractor? Find a John Deere dealer near you and start exploring the inventory of used tractors in your area. 
If you enjoyed this post or want to read others, feel free to connect with us on Facebook, Pinterest, Twitter, or Instagram!
You might also like: