John Deere and Company's legacy is built on more than 175 years of superior products and groundbreaking solutions. Founded in 1837, the company never forgets a statement from John Deere himself; "I will never put my name on a product that doesn't have in it the best that is in me."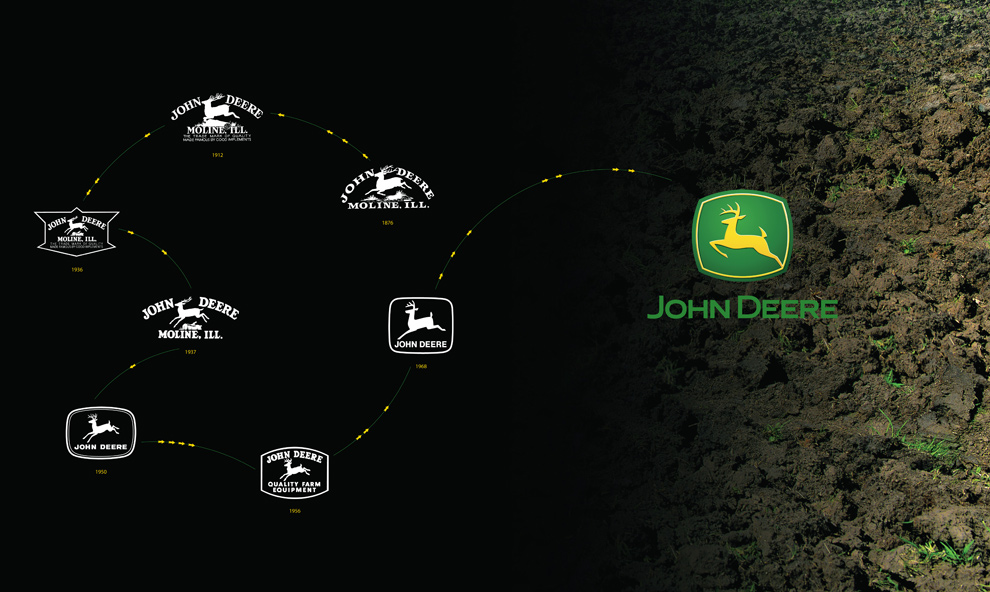 Along this journey, there have been many noteworthy company milestones and game-changing innovations, including within the John Deere Industrial Equipment line. For this reason, we thought it would be fascinating to take a look at the deep-rooted history of John Deere industrial equipment with an overview of two exciting videos. So, let's jump right into it!
Out of the Vault: Industrial Tractors
This film was created in 1957, to show off the developing product lines in the John Deere Industrial Equipment Division, now referred to as Construction & Forestry Equipment.
At this time, the world was completely dynamic. To give you a better idea of the time period, World War II ended 12 years ago, the Soviet Union had launched the first space satellite, De Gaulle was the new president of France and the European Economic Community had officially been created. Now that we're on the same page, you'll have a better idea of how much Deere & Company was changing, too!
William Hewitt was celebrating his third year as chief executive and the company had also just purchased land to build its new headquarters in Moline, Illinois and expanded into Argentina, France, Germany, Mexico, South Africa and Spain.
This film was made at what is now known as the Moline Technology and Innovation Center and was shown at John Deere Days in the fall of 1957. It showcases the 1958 product lineup of John Deere industrial tractors, including the 320 Tractor, the 420 Tractor, the heavy-duty 440 Tractor, the 420 Crawler and the 440 Crawler.
Out of the Vault: Profits on Wheels
This film was originally created in 1962, aiming to highlight the growing John Deere Industrial Equipment division.
At the time this video was made, Deere & Company was celebrating its 125th anniversary. The new Company Administrative Center, now known as the John Deere World Headquarters, was being built in Moline, Illinois along with a product-engineering center in Dubuque, Iowa. The company had also just acquired a majority interest in a farm implement firm, South African Cultivators, near Johannesburg, South Africa.
In 1962, things were moving along smoothly with John Deere industrial equipment, as the company had already been designing and manufacturing the industrial yellow machines for four years. The company first introduced its Model 64 hydraulic bulldozer in 1958, which incorporated an innovative 6-way power-angle-tilt blade. By this point in time, the 440 Crawler had been using the single stick crawler control (also a Deere innovation) for three years. In the next year, Deere will continue its success by introducing the JD500 and JD600 Loader Backhoes and the 5010 Elevating Scraper.
Filmed in the state of Michigan, this video highlights numerous contractors using John Deere industrial equipment. You will have a chance to see the 3010 Loader Backhoe works on a new engineering hall at Michigan State University and the 2010 Loader Backhoe finishing a creek-crossing job and street project for the City of Kalamazoo.
We hope you liked watching these exciting John Deere industrial equipment videos and enjoyed experiencing the rich history of the company! If you enjoyed this post or want to read others, feel free to connect with us on Facebook, Twitter, or Google+!
You might also like: