Taking on projects on the farm or ranch, tackling jobs on the worksite, and fulfilling that need for an off-road thrill. Sound like things you might be interested in? Well, each of these aforementioned desires can be achieved with a John Deere Gator on your side.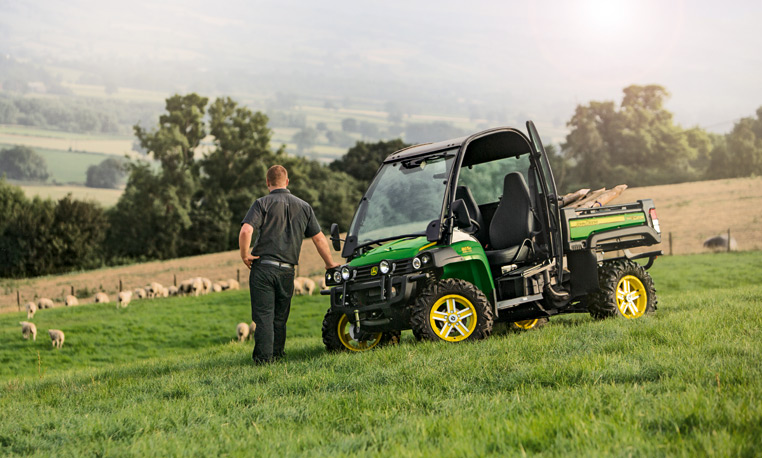 However, deciding what model is best suited for your specific needs could seem like a bit of challenge. For this reason, we've put together a list of five questions to consider when you are looking to buy a John Deere Gator.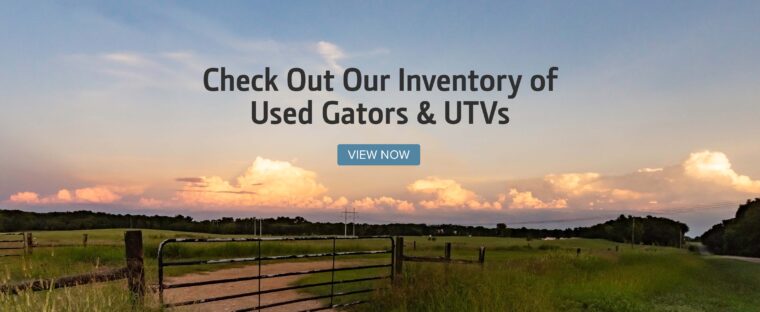 What types of terrain will you Gator be conquering?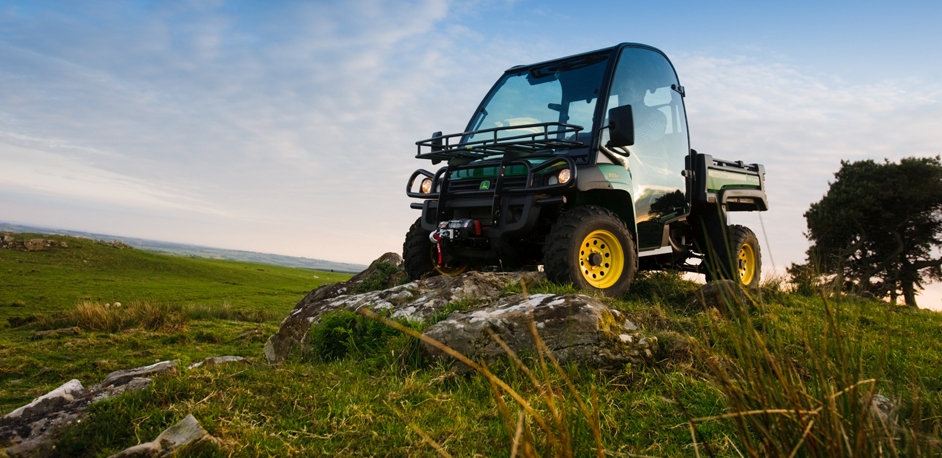 Prior to buying, think about the terrain you'll be driving your John Deere Gator across. Is it a smooth, rolling property? Is there some rough terrain? Will the majority of the Gator's operating be done on very rough land?
Gators come available in 2WD, 4WD and 6X4 models. Entering the buying process with an idea of the type of drive system that will best fit your needs will help narrow down the search to fewer options. 2WD models are typically best suited for "mild" conditions/jobs (occasional light snow, mud, etc.) while 4WD and 6X4 models are made to routinely take on more intense conditions (heavy mud, snow, deep sand, inclines, etc.) without sacrificing productivity or performance.
How heavy and what shape are the loads you're going to transport?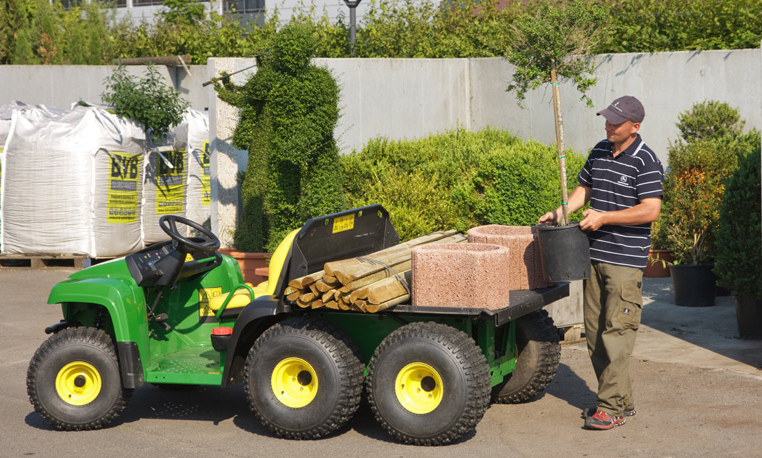 For machines with such great maneuverability, the storage capacity aboard each John Deere Gator can be easily overlooked. However, the model that best fits your needs could be dependent on how much (and what shape) loads you will be transporting from point A to point B.
All Gator models are equipped to handle smaller items up to 400 lbs. (tools, plants, bales of hay, etc.), while most can handle larger items up to 1000 lbs. (light/heavy pallets, heavier materials like sand, rocks, mulch, etc.). In addition to weight, it's important to keep in mind the shape of the items you will be transporting, as about half of Deere's Gators offer flatbed capabilities.
Do you have the need for speed?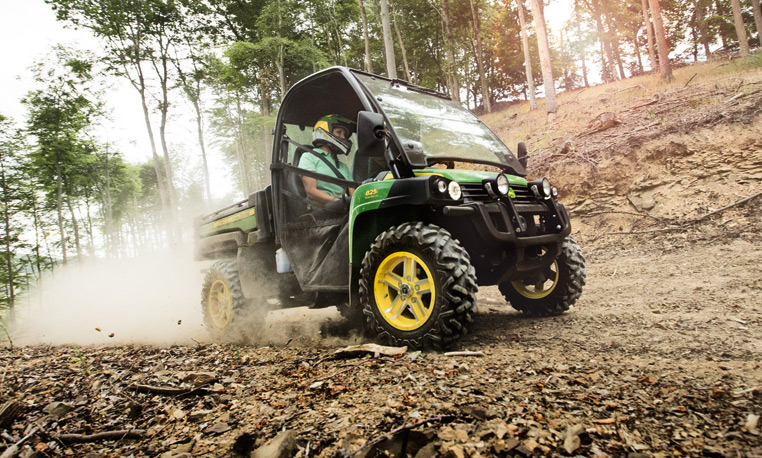 Once you've thought about the terrain and storage/hauling capacity, it's time to think about speed. About half of Deere's Gator models are designed to operate at speeds less than 25 mph. These models are best suited for those looking for equipment to simply get the job done. However, more than half of all Gators exceed 25 mph and a handful can be cranked up to 40 mph, making them great pieces of equipment for those who want a little bit of thrill mixed in with utility.
What is your preferred source of power?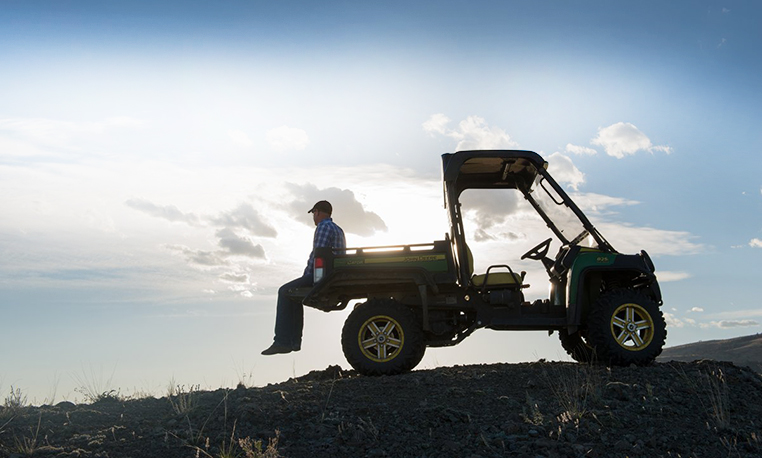 Deere prides itself on providing customers with a variety of fuel/power types. Most of Deere's models are gas powered, however, a handful are made with diesel engines and one model (TE 4×2 Electric) runs on electricity. Diesel engines typically come with additional torque (great for work-heavy environments) while gas models are a good answer for a steady blend of work and play.
How many passengers do you expect?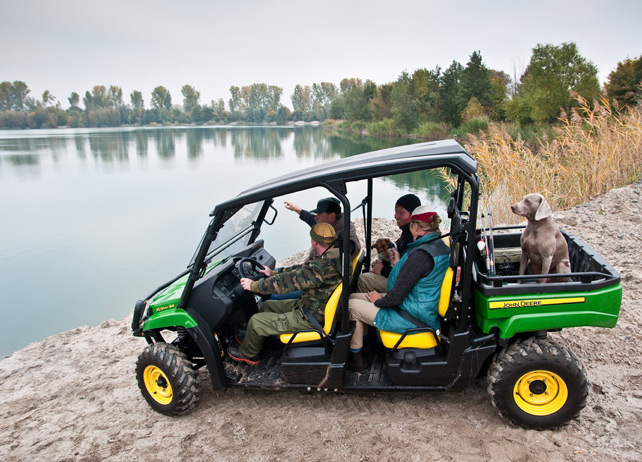 Lastly, it's important to consider how many friends you plan on bringing along as you embark on your next Gator adventure. All of Deere's models are made to accommodate two people, however, the 550 S4, XUV 825i S4 and XUV 855D S4 include an extra row of seats that allows even more passengers to enjoy the ride.
This is by no means an all-inclusive list of factors to consider when you're looking to buy a John Deere Gator, however, we hope this list will help streamline the process.
If you enjoyed this post or want to read others, feel free to connect with us on Facebook, Twitter or Google+!
You might also like: