Farmers are always looking for new ways to add value to their tractors. Additionally, because the average life of a tractor depends on how well they are taken care of, we strongly encourage farmers to replace John Deere tractor parts as needed, while taking advantage of the many attachments that can help their operations.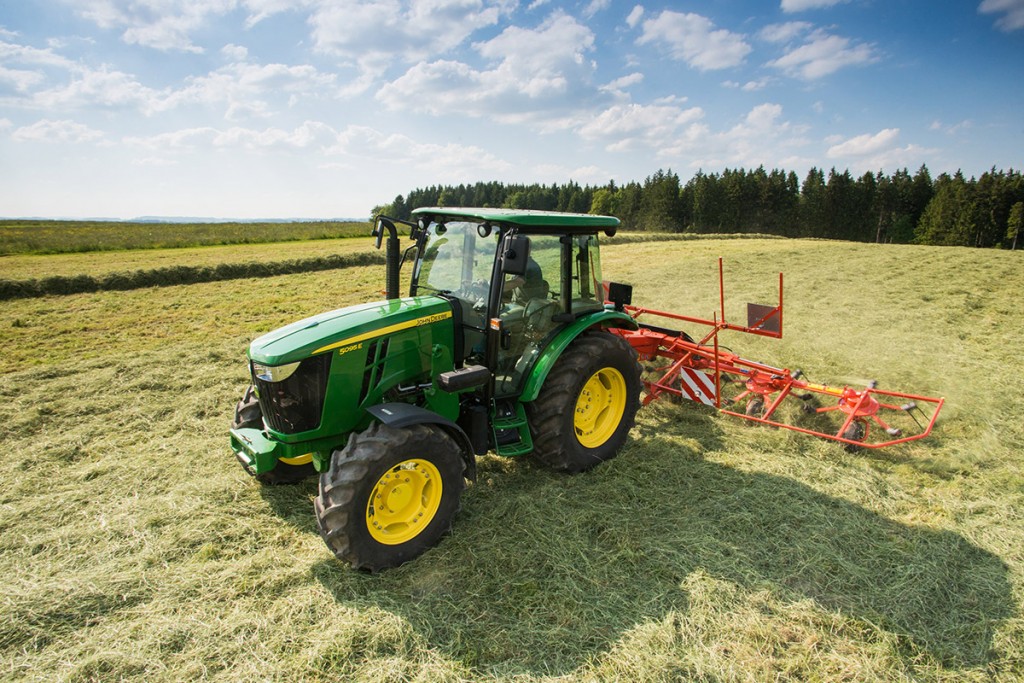 We've put together a video gallery featuring the many options available to tractor owners. By consider these John Deere tractor parts and attachments, owners and operators can add value and extend the life of their equipment. Enjoy!
https://youtu.be/ATQHiZONamU?list=PL279D5478F1663AF8
John Deere has several weather-resistant toolboxes to choose from so that tractor owners can keep everything they need safely secured.
https://youtu.be/76M4E5P1kU8?list=PL279D5478F1663AF8
Looking to get better accessibility to your tractor? This step kit features a serrated tread design to provide a self-cleaning and slip-resistant surface, allowing you to refuel your tractor easier than ever before.
https://youtu.be/64dl82OZG2M?list=PL279D5478F1663AF8
https://youtu.be/7T6UJ015yDw?list=PL279D5478F1663AF8
https://youtu.be/N7n5fcHGzcQ?list=PL279D5478F1663AF8
https://youtu.be/BTBRLeli1EM?list=PL279D5478F1663AF8
Durable and rugged fenders will let you protect your investment. These attachments are available for 2WD and MDWD Tractors.
https://youtu.be/g1BCD8QxnR4?list=PL279D5478F1663AF8
Want to get faster, smoother and easier starts during the coldest months? The John Deere Engine Coolant Heater helps you save time, money and engine wear.
https://youtu.be/YiqWVhTJa10?list=PL279D5478F1663AF8
It's no secret that visibility is essential on the road. With this high-intensity beacon light from John Deere, you can ensure that you will be visible to others.
https://youtu.be/dxMEXA85u9o?list=PL279D5478F1663AF8
This extremely convenient John Deere tractor part offers a way to hook up battery booster cables to your tractor without having to remove the battery box cover.
https://youtu.be/87c9w-CkWf8?list=PL279D5478F1663AF8
Install the John Deere Attachment Mounting Bracket on the front or rear cab post to mount monitors, controllers, radios and other accessories in one convenient location.
https://youtu.be/br5LtQlye2I?list=PL279D5478F1663AF8
This upholstery kit is made to fit most cab tractors, providing the like-new appearance and comfort that you deserve.
Hopefully you enjoyed this John Deere tractor parts and attachments video gallery! And, remember, if you want to preserve the life of your tractor, it's important to consider all of your options.
If you enjoyed this post or want to read others, feel free to connect with us on Facebook, or Twitter!
You might also like: