For more than 175 years, John Deere has been manufacturing agricultural, construction, and forestry machinery, along with diesel engines, drivetrains used in heavy equipment, and lawn care equipment. Over the course of nearly 200 years, you could imagine that their factories have hit some interesting manufacturing milestones.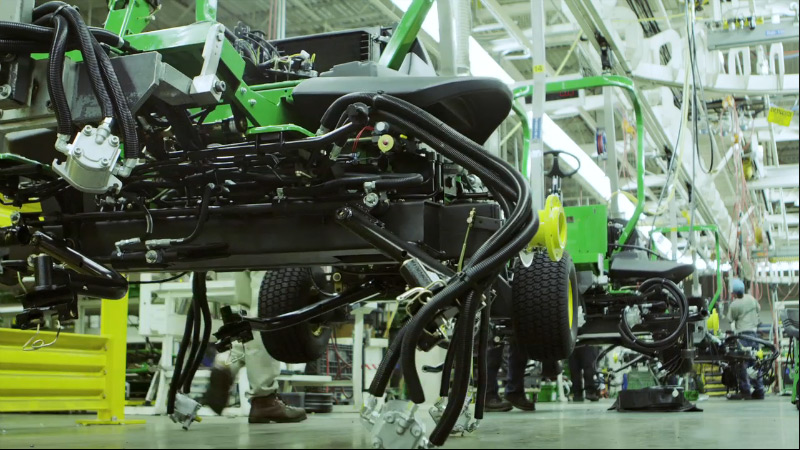 In this post, we've highlighted four of these John Deere manufacturing milestones that we believe stand out from the pack. Enjoy!
John Deere Turf Care Manufacturing Milestone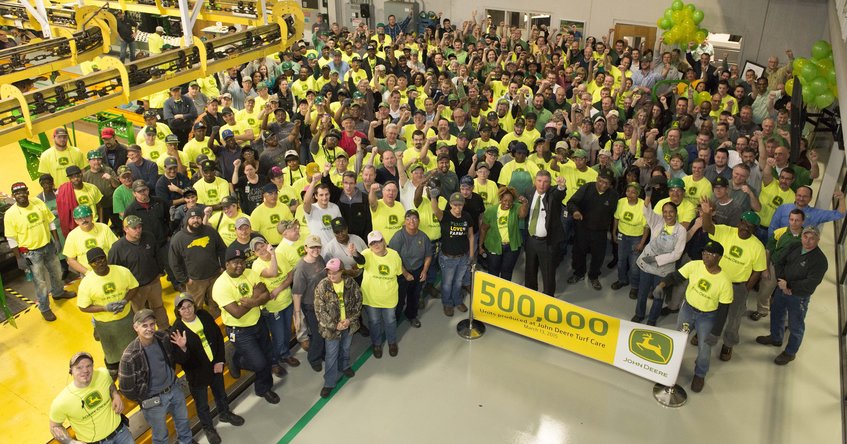 Back in March 2015, the John Deere Turf Care team in Fuquay-Varina, N.C. completed its 500,000th unit. The unit was a John Deere ZTrak Mower and it was celebrated by the entire factory and put on display at a number of local events. The Fuquay-Varina factory manufactured its first unit back in 1997 (a Lightweight Fairway Mower) and now produces 10 different commercial mowing and golf equipment models (Wide Are Mowers, Front Mowers, Gas and Diesel ZTrak Mowers, Trim and Surround Mowers, Fairway Mowers, Greens Mowers, ProGators and 7-Iron Decks and more) that are distributed in North American and exported to more than 100 countries across the world.
John Deere Tractor Manufacturing Milestone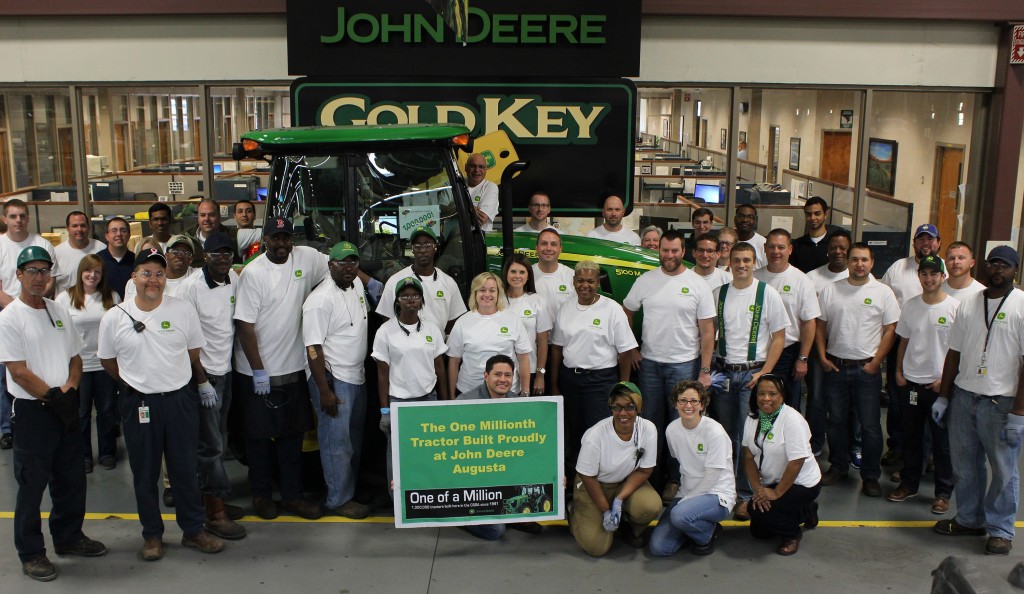 In November of 2014, the one millionth tractor was built at the John Deere – Augusta factory in Grovetown, GA. The millionth unit was a 5100M model and it was put on display at a commemorative ceremony at the local fairgrounds. The Augusta factory produced its first unit, a 55 Series Compact Utility Tractor, back in 1990. Since, it has evolved to produce 27 different models of utility tractors that are distributed across North America and exported to more than 40 other countries. The Augusta factory sprawls across more than 400,000 square feet, manufacturing the popular 1 Family, 2 Family, 3 Family, 4 Family, and 5 Family Utility Tractors that are popular among Deere's customers.
John Deere Construction Manufacturing Milestone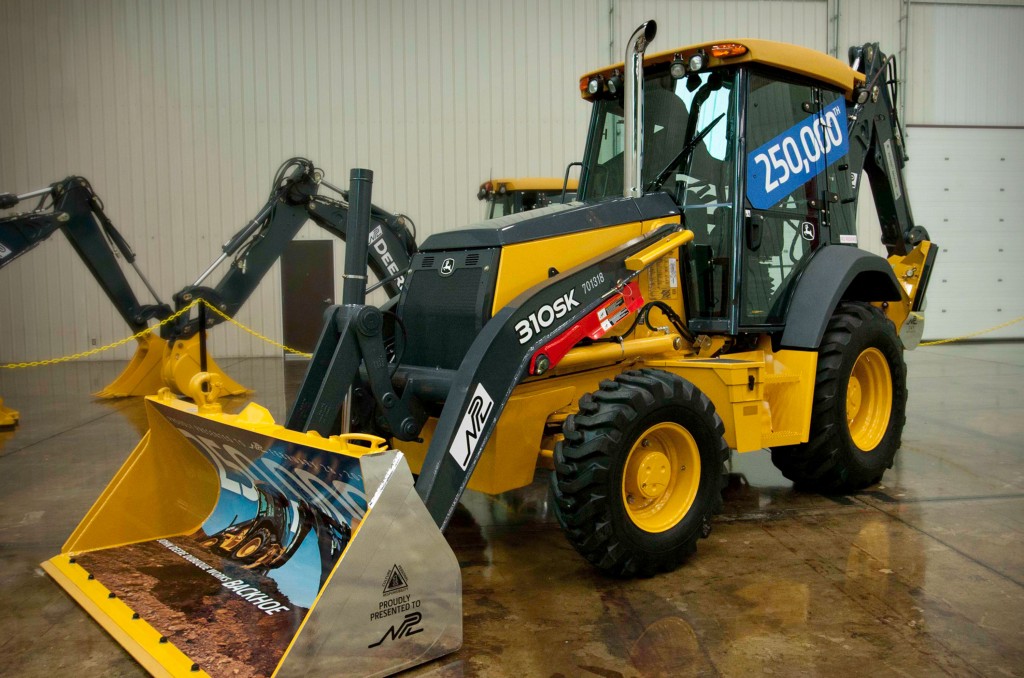 Back in March 2013, the John Deere Construction & Forestry Division reached a production milestone as it completed its 250,000th backhoe loader at the Dubuque, Iowa factory. The machine was a 310SK Backhoe Loader which was purchased by a construction company at a ceremony at Dubuque Works. The Dubuque Works factory has been manufacturing equipment since 1971 and now rolls more than 50 different backhoe models out its doors. Byron Taylor, general manager at the John Deere Dubuque Works, said at the time of the milestone, "Backhoes have been a key product since the first model rolled off the line over 40 years ago. Our employees in Dubuque have been honored to manufacture backhoe solutions for a global customer base and we are particularly proud of this milestone."
John Deere Forestry Manufacturing Milestone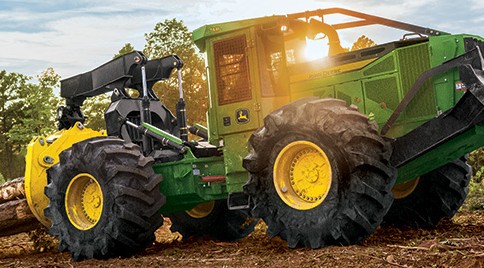 In May 2015, John Deere celebrated 50 years of manufacturing and designing skidders when it introduced the L-Series. In 1965, John Deere introduced its first skidder, the 440, and has since continued manufacturing the machines for loggers with safer, more reliable and productive features. "The 50th anniversary of our first skidder is a major milestone that demonstrates John Deere's unmatched commitment to developing equipment solutions for the types of challenges loggers face in the woods every day," said Marty Wilkinson, Vice President, Worldwide Forestry & Business Development, John Deere Construction & Forestry. "We are proud of the legacy we've built in the skidder business since 1965, but it doesn't stop here. We will continue to listen to loggers, innovate and respond with machines that deliver on the most important features to our customers."
While the number of machines Deere produces is simply amazing, their commitment to quality remains steady. If you enjoyed this post or want to read others, feel free to connect with us on Facebook, Twitter or Google+!
You might also like: