Home
Agriculture
Video Gallery: Understanding e18 and e23 John Deere Transmissions
The e18 and e23 John Deere transmissions have various functions and settings that can help improve your daily operations. However, there's a lot to understand.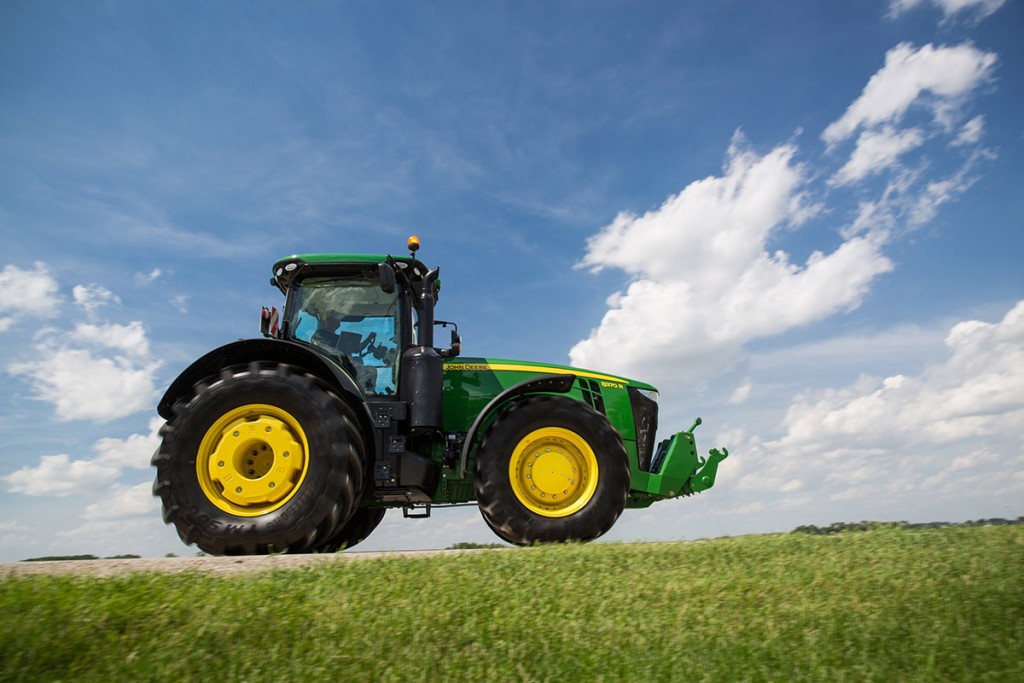 For this reason, we've put together a video gallery discussing key settings like the Efficiency Manager, Droop, Load Anticipation, ECO ON/OFF and more. We hope this helps operators better understand each of these functions and learn how to apply them on the field.
The e18 and e23 John Deere transmission features the fuel saving Efficiency Manager. But, what exactly does Efficiency Manager do? This video will answer that question for you.
Have you ever wondered what the ECO ON and ECO OFF settings on the e18 and e23 John Deere transmission do? This video explores the purpose of the ECO engine speed settings and how they can help you more efficiently manage your daily operations.
John Deere e23 and e18 transmissions are both equipped with a feature called Load Anticipation. If you're interested in learning more about what Load Anticipation does and how it can help you, watch this video!
We've found that many John Deere customers are curious about the Droop setting on the e23 and e18 transmissions. This video explains the purpose of the Droop setting to help you better understand the many benefits you can gain from using it.
So you have your tractor hooked up to an implement that doesn't require a lot of hydraulic flow, and now you can set the transmission before going out to the field. After watching this video, you will be able to use full Auto Mode for these types of applications, and recognize the right balance of responsiveness and efficiency to confirm if those initial settings are correct.
What should you do if your tractor is not responding fast enough when encountering rapidly changing ground conditions? After watching this video, you'll be able to adjust the ECO OFF engine speed to improve rapid response when rapidly going from light to tough ground conditions. You will also be able to choose efficiency in light conditions and performance in tough conditions using the ECO button. Enjoy!
If your tractor is not responding fast enough when operating a full load, and then that load continues to increase even more, watch this video to overcome this problem with the Droop setting. Learn how the Droop setting can help you maximize tractor performance in consistent heavy draft applications and discover the right balance between gear shifting and tractor performance.
Hopefully this video gallery has helped you better understand key setting incorporated in the e18 and e23 John Deere transmission. If you enjoyed this post or want to read others, feel free to connect with us on Facebook, Twitter or Google+!
You might also like: