John Deere offers a number of round baler models that can be used by operators whether they're looking to bale hay as a hobby or for a living. Choosing the right model to match the needs of the operator will likely result in high quality bales that increase the livestock's rate of gain.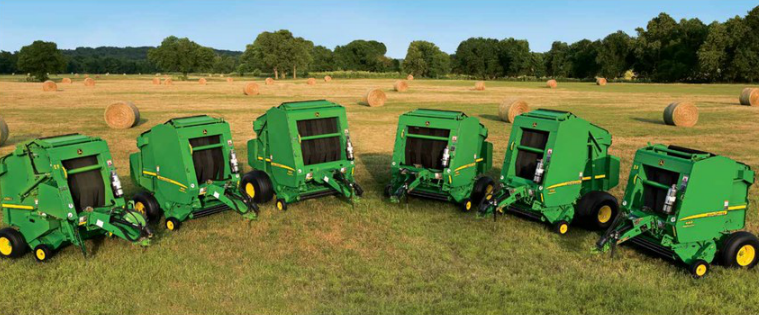 However, there are some key areas to focus in on when looking to purchase a Deere round baler. From the re-engineered 459E all the way up to the powerful 569, Deere's balers are built to produce. Let's take a look at a few key elements to consider when beginning the round baler purchasing process.
Access the top performing equipment on the market. Explore our inventory of John Deere machinery!
PTO Horsepower
Unlike selecting a tractor for purchase, the baler model you decide on will likely be dependent on outside factors, like the capabilities of the tractor being used to do the pulling. If you already own a tractor waiting to be matched with a baler, be sure to select a model that your tractor can handle. If you are buying a baler first, keep horsepower requirements in mind when pairing with a tractor. The 45-115+ PTO hp range is best suited for pulling Deere round balers.
Bale Size
Ranging from 4 ft. x 4 ft. to 5 ft. x 6 ft. bales, those looking to purchase a Deere round baler have size variations at their disposal. Much like baling hay successfully, it's important to look at what's in front of you when selecting the size of the bales you want to produce. How much space you have on your wall, the types of bales that are available locally and the climate can all have an impact on this process.
Hay Type
When working in silage, you will need to make sure you select a baler that can handle damp and hefty crop. If this is going to be the primary type of hay you're cutting, you may want to consider a Silage Special Round Baler, which includes a number of features to put up high-moisture forage. However, there are other model options available that might better suit operators that work primarily in dry conditions. You will also want to consider if you want your bales pre-cut, as this will help narrow the selection process even further.
B-Wrap™ Compatibility
One of the most unique options available with John Deere's balers is B-Wrap compatibility. This technology is dubbed as Deere's "alternative to indoor storage," as it allows producers to protect their hay crop from rain and snow, while also reducing ground moisture. Be sure to consider which Deere models are equipped for netwrap in your selection process if this is something you might be interested in having on your farm.
Spec Level
One of the last things to consider when selecting the John Deere baler that's right for you is the number of available features. It's important to review the capabilities of each model and decide if you want a low-spec baler with less features or a high-spec baler with more features.
Final Thoughts
Selecting the proper round baler for your operation might seem like a challenge at first, but with proper planning and considerations prior to getting to the final stage of the process, choosing the perfect fit can become a reality.
If you enjoyed this post or want to read others, feel free to connect with us on Facebook, Twitter or Google+!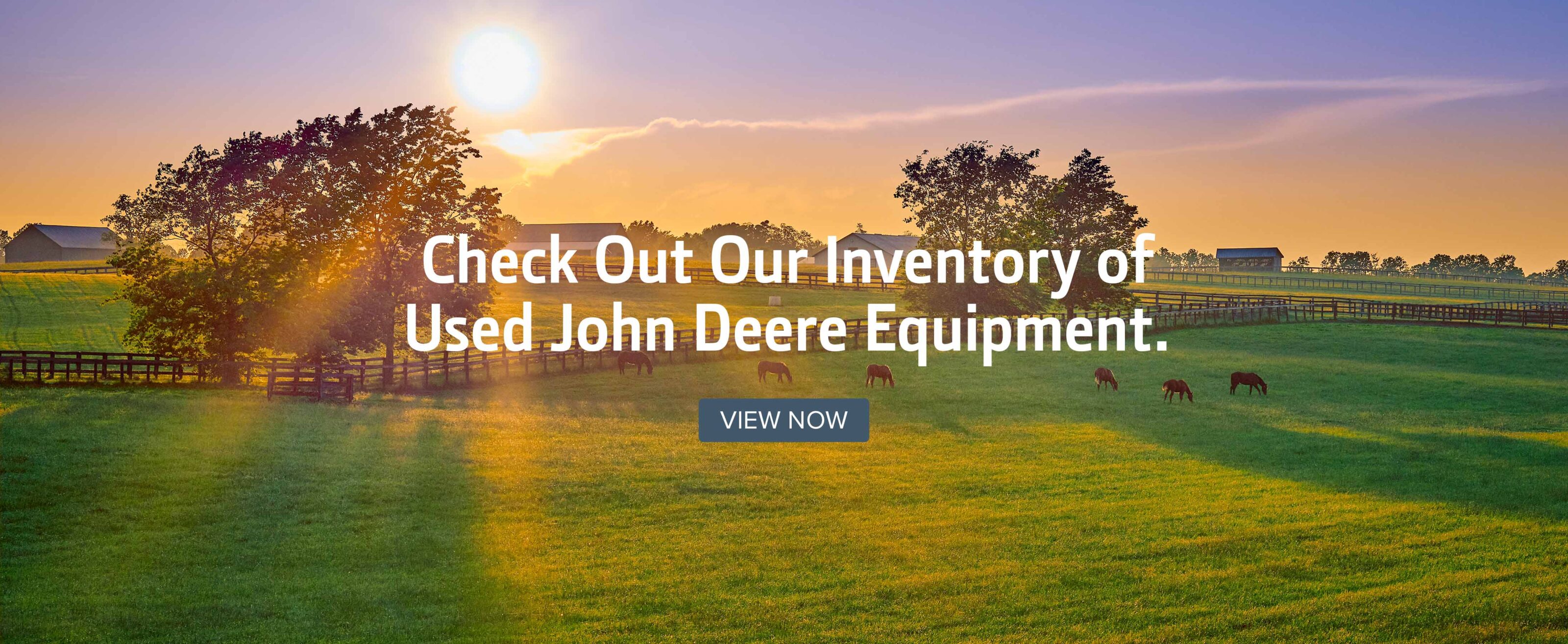 You might also like: