The John Deere XUV 500 is designed to take on a wide variety of tasks out in the field with its four-wheel drive capability. However, there's always more you could be doing with this vehicle, assuming you have the right attachments and accessories.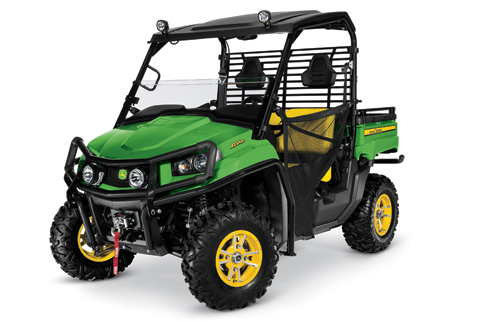 Here are six John Deere Gator XUV 550 accessories you can purchase to upgrade your Gator.
HD Front Suspension 

This attachment comes with two heavy-duty front struts and high-strength springs. It's designed to improve the handling of your Gator, regardless of the terrain. Spring support is also adjustable – you'll have five different positions to choose from on this accessory.
Heater Kit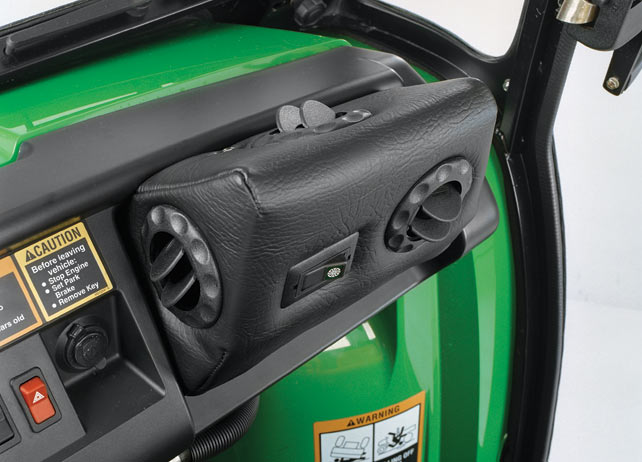 Windshield defrosting is no problem with this accessory. It has three directional louvers and comes with a high-output two-speed heater, mounting hardware, coolant hoses and an electrical harness.
Remote Cargo Box Release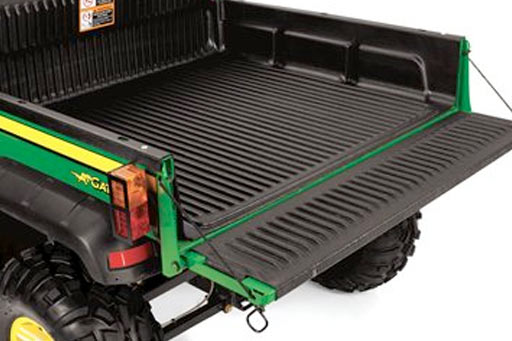 Out of all of the John Deere Gator XUV 550 accessories, this one may be for you if you don't have Cargo Box Power Lift. The Remote Cargo Box Release is designed to easily mount to your deluxe cab frame for use.
Washer Fluid Kit

With this kit, you'll receive mounting hardware, a spray nozzle, a large reservoir with an electric pump, a harness, and a hose. The reservoir easily bolts to the bottom-right rear of your cab. Additionally, the kit can be easily tied into your wiring harness for seamless installation.
Front Hood Rack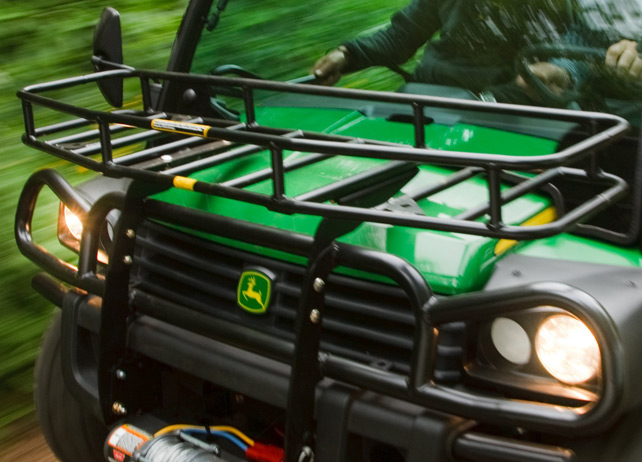 As you review all of the John Deere Gator XUV 550 accessories, don't overlook this front hood rack. It can be quickly installed, and your payload capacity will be increased by 100 pounds.
Horn Kit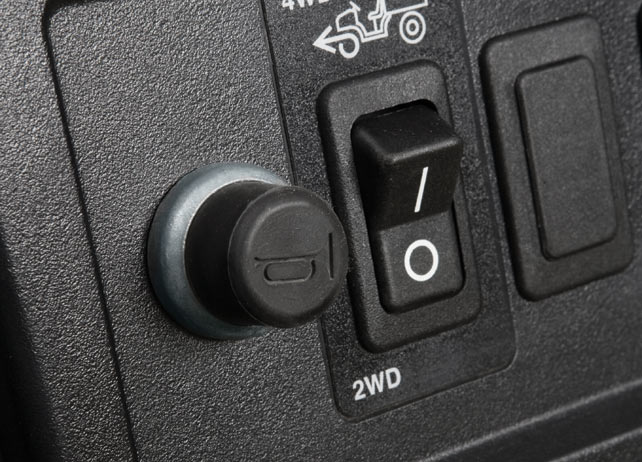 The horn kit can be easily wired to the main vehicle harness for installation. The switch mounts directly on the dashboard for the ultimate convenience. The kit itself comes with a horn, mounting brackets, a wire harness and switch. Within minutes, you can have the entire kit on board your John Deere Gator XUV 550.
Other attachments and accessories you may want to consider for your vehicle include a rear bumper, alloy wheels and a front receiver hitch. To learn about all of the John Deere Gator XUV 550 accessories you can purchase, speak to your local John Deere dealer or visit www.Deere.com.
If you enjoyed this post or want to read others, feel free to connect with us on Facebook, Twitter or Google+!
You might also like: