Operators have an opportunity to take control of every acre and input with the John Deere 1910 Air Cart. Weather and other uncontrollable agricultural conditions can change quickly, impacting producers' small-grain game. This calls for a seeding solution that can stand up to unexpected challenges.
Regardless of the crop, fertilizer applied, or number of acres on the radar, the 1910 Air Cart is designed to deliver the versatility required for all types of producers.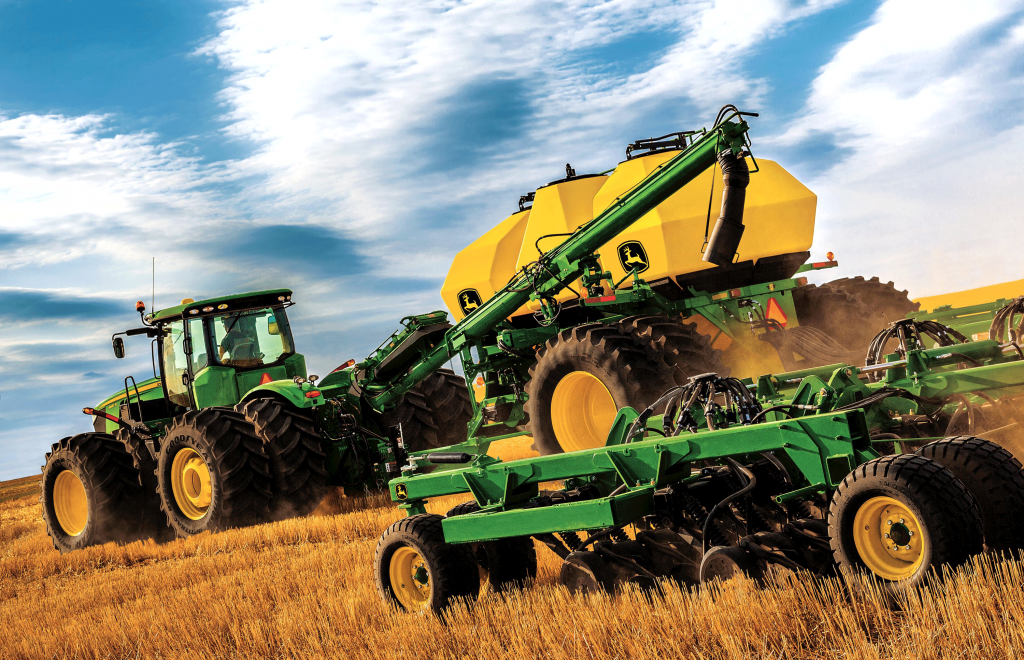 Because overlaps are one of the most costly mistakes on the field, John Deere has designed an all new Section Command for the 1910 Air Cart to eliminate overlaps and skips that waste seed and fertilizer. This is just one of the many features that can help you make fields more consistent and improve your yield potential.
Watch this video gallery to learn how to operate and calibrate the 1910 Air Cart's hydraulic drive, so you can continue expediting processes, increasing yield and consolidating resources. Enjoy!
Calibrating the variable rate drive motor is required after making any repairs to the drive motor or valve. If repairs were made, equipment owners will need to preform the bleed procedure before preforming the calibration. Watch this video to learn how to calibrate the hydraulic drive motor valve on the 1910 Air Cart.
Flushing the hydraulic on the 1910 Air Cart is required to remove debris from the system. This video will explain how equipment owners can properly flush the variable rate motor hydraulics.
https://www.youtube.com/watch?v=0mvp4Iv8sPw
Bleeding the variable rate drive motor is required to remove air from the system after repairs are made. Watch this video to learn how to bleed the variable rate motor correctly to preserve and maintain the condition of your 1910 Air Cart.
We hope this video gallery helped you better understand how to maintain the 1910 Air Cart, so that you can continue reaping the many benefits this air seeding equipment offers.
If you enjoyed this post or want to read others, feel free to connect with us on Facebook, or Twitter !
You might also like: